Mojhi: A new start-up in the rapidly growing adventure travel space founded by Kayakers and IIM Indore Alumni offers a novel way to discover and book adventures
As Indian economy matures, vacation preferences are changing from the mundane to the memorable. Malls and movies are being replaced by adventures and outdoors. This demand is met by thousands of tour operators. They are offering adventures such as trekking, rafting, scuba, paragliding, etc. across the country. However for the adventure seeker the effort in finding the right operator amongst the many options available is significant.
There is no single platform to easily evaluate all the adventures and operators available at any given location. Furthermore the operators are not responsive to individual customer queries. Users are not sure if the price being quoted is fair.
For the operators, except for a few big ones, they are on field most of the time. Operators find it difficult to promote their adventure offerings and respond to customers queries in time. Lack of online payment options is another hassle resulting in customer frustrations and lost transactions.
This is where Mojhi (www.mojhi.com) comes into the picture. Mojhi is India's largest marketplace for adventure activities. Over 450 operators and 3500 adventure packages across the country are listed on Mojhi.
Let's say a user wants to go Scuba diving in Goa. He/She will get the complete information about a wide range of scuba adventure packages being offered by all Scuba operators in Goa. They can make an informed decision comparing a number of parameters including price, rating, duration etc.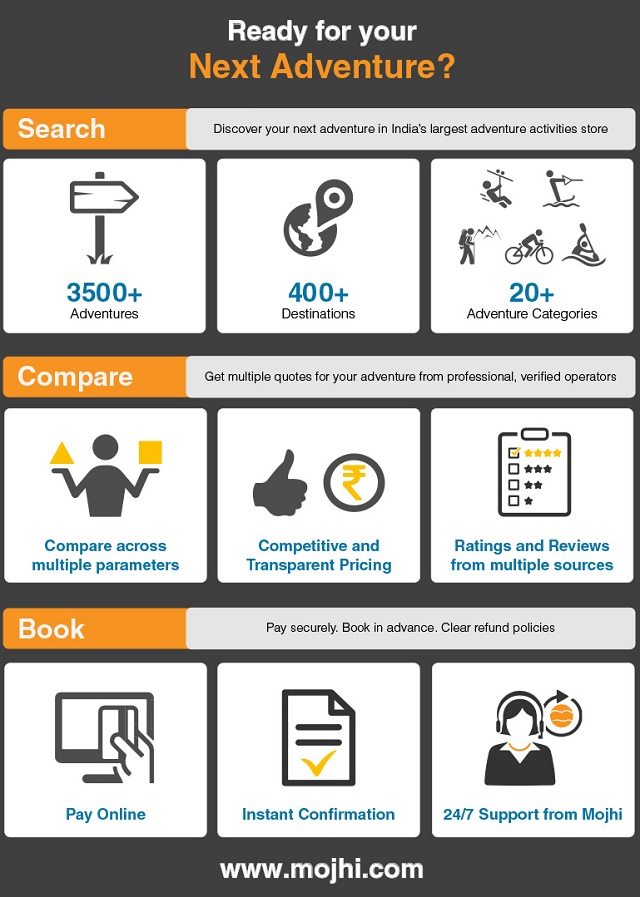 Mojhi also lets users send their adventure requirements. Operators in the target location are notified to respond with custom offers. Competition between operators ensures quick offers, fair pricing and best possible service to the customer.
Explaining their business model, Greeshmanth Koganti, Co-founder of Mojhi, said "Providing every alternative with relevant information to users, giving them the freedom and flexibility to choose which adventure and operator they want to pick is key to our model."
(Greeshmanth Koganti has written interesting and highly useful stories previously on this platform which can be found here)
"When a user sends us their requirement we follow-up with all operators that can meet the requirements and get their quotes. This competition helps in keeping prices fair. Adventure offers to users combined with our wide operator network, diverse choice of adventures and excellent customer service ensures our customers will keep coming back for more."
"We're expecting high growth in India considering travellers here are looking for newer experiences and want their holiday experience to be adventurous and memorable"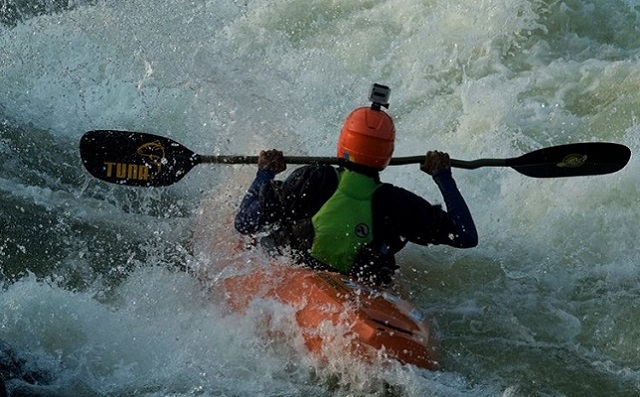 Currently, Mojhi is focusing on Trekking, Paragliding, Rafting and Scuba diving in India to refine and perfect their product market fit. Once they prove this and optimise their systems and processes, Mojhi team plans to quickly expand to outside India, into other Asian markets.