We had the pleasure to talk with Mr. Uddeeptabh Mishra, GM – HR at ABFRL. He is an alumnus of Xavier Institute of Management from the Batch of 2006. Mr. Mishra has a rich experience of 13 years in the field of HR in various business verticals of Aditya Birla Group, i.e. Retail, corporate HR, ITES, manufacturing.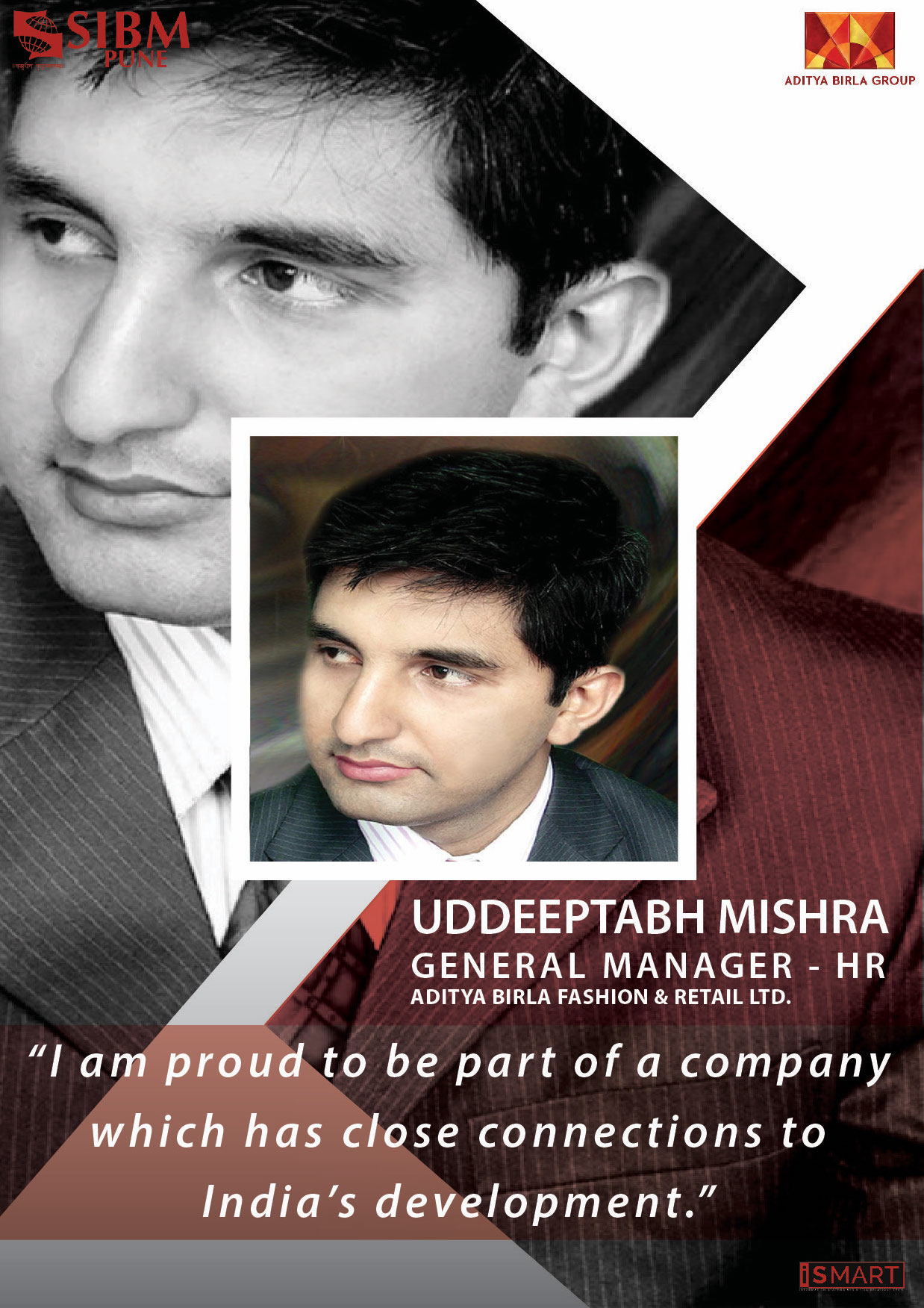 Here are the snippets from the interview:
Interviewer: How has your overall experience been in the organization so far?
Mr. Mishra: I have been with ABG for 13 years since I joined in the year 2006 as a Group Management Trainee. My first-year with ABG was great, as I got exposure in different industries and verticals. I started at the corporate office of ABG in Mumbai. I got to work with leaders and worked on Talent Management Projects as well. Then I moved to the Fiber Division for some time post which I moved into the manufacturing sector and went to MP for 2 months.
I worked on Employee Engagement, Culture, and Industrial Relations early on in my career. My third stint was in Bangalore at ABG's BPO space - ABG Minacs where I worked on initiatives, rewards and recognition for different executives. Then I went to Hindalco in UP as an HR Business partner in an Alumina plant and where I managed a team of 500 people and took care of end to end HR for them which included recruitment, compensation, rewards, etc.
Then after 2 years, I moved to Gujarat to be part of the Insulators Business where I worked in a plant near Baroda. Earlier I was the Department Head - HR but then got promoted to Business HR and was made in charge of two businesses of the Insulators Division. I was managing the Sales and Manufacturing HRs. I was part of the CEO's team and was looking into contemporary HR practices.
After that, I opted for a Fellowship Program in ABG for Teach For India in 2012. I spent the next 2 years in Hyderabad as a Teach For India fellow. It was one of the best experiences as I got the opportunity to contribute to the education sector and society. Then I came back to ABG and joined the Textiles business, Grasim as the Head - HR.
In 2016, I represented the Group in the World Business Council for Sustainable Development and went through their 1-year leadership program in Europe, Asia and America. I then got an opportunity to work with the Retail division in Bangalore as Head for rewards, compensation and so on. So my journey was very enriching. I kept on learning new things and got exposure to different businesses.
Interviewer: How have you seen the culture of ABG grow and develop and what are the best practices followed in ABG?
Mr. Mishra: The best part is that it is an Ethical Company, one of the few companies which believes in an ethical way of doing business. I'm proud to be part of a company that has a close connection to India's development.
Interviewer: What should the students inculcate and what does ABG look for in students?
Mr. Mishra: Students should leverage the opportunities properly. We look for students who try to do something extra and are ready to give 110%. Having the right attitude is very important as one should know how to manage people and work with complexities. Recruits should have the maturity to understand what is being expected of them. The ability to build interpersonal relationships is also very important.