What factors do you take into consideration when choosing a b school? Is it the faculty? Is it the campus? Its reputation? There's so much to look at when making a choice. A good way to go about this is to talk to people and get different perspectives on how to approach this. We got a chance to speak with Sukita Tapadia, Head of Marketing & Corporate Branding at SDA Bocconi Asia Center. In this interview, she answers some tough questions that our community often asks about SDA Bocconi Asia Center including ROI, Placements, Triple Crown Accreditation, Exchange program among other things. Keep reading for the entire interview: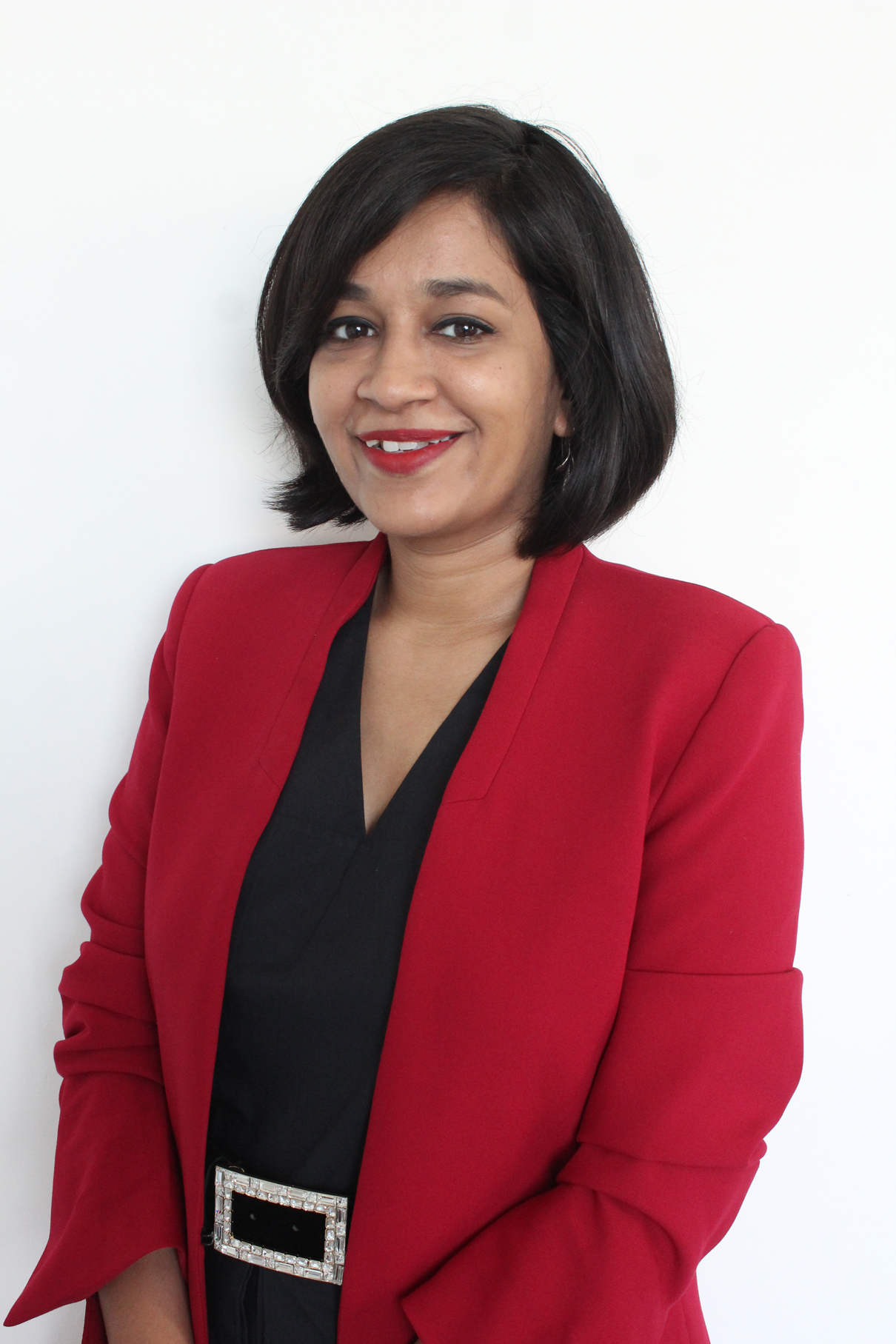 Excerpts from the interview:
Hi Sukita. We are really glad to do this interview with you. There are a lot of queries we get about SDA Bocconi Asia Center so we are sure this interview will help us answer those questions! First up, how is SDA Bocconi in Italy different from SDA Bocconi in Mumbai?
Many students ask us how the Asia Center is different from the "Main Campus". We know that the aspirants who apply to us are looking for the exact same experience, and this is exactly what they get!
"The curriculum design and faculty is exactly what you will get in Milan"
IMB is based on our top ranked Masters in Management program which is currently ranked 10th Worldwide by FT.
The IMB is then further adapted to the Indian context in terms of inclusion of certain relevant courses and case examples

The

4 months term in Milan

allow the Asia Center students to immerse in this outstanding experience at Milan

The final Master is awarded directly by SDA Bocconi Italy

Students join the famed Global Bocconi Alumni Network after the completion of the program
At Asia Center, we wish to emulate the SDA Bocconi Italy, replicating their best practices while being sensitive to the best interests of Indian students at the core.
What is the big deal about the Triple Crown Accreditation that SDA Bocconi has? Why is it important for students to know?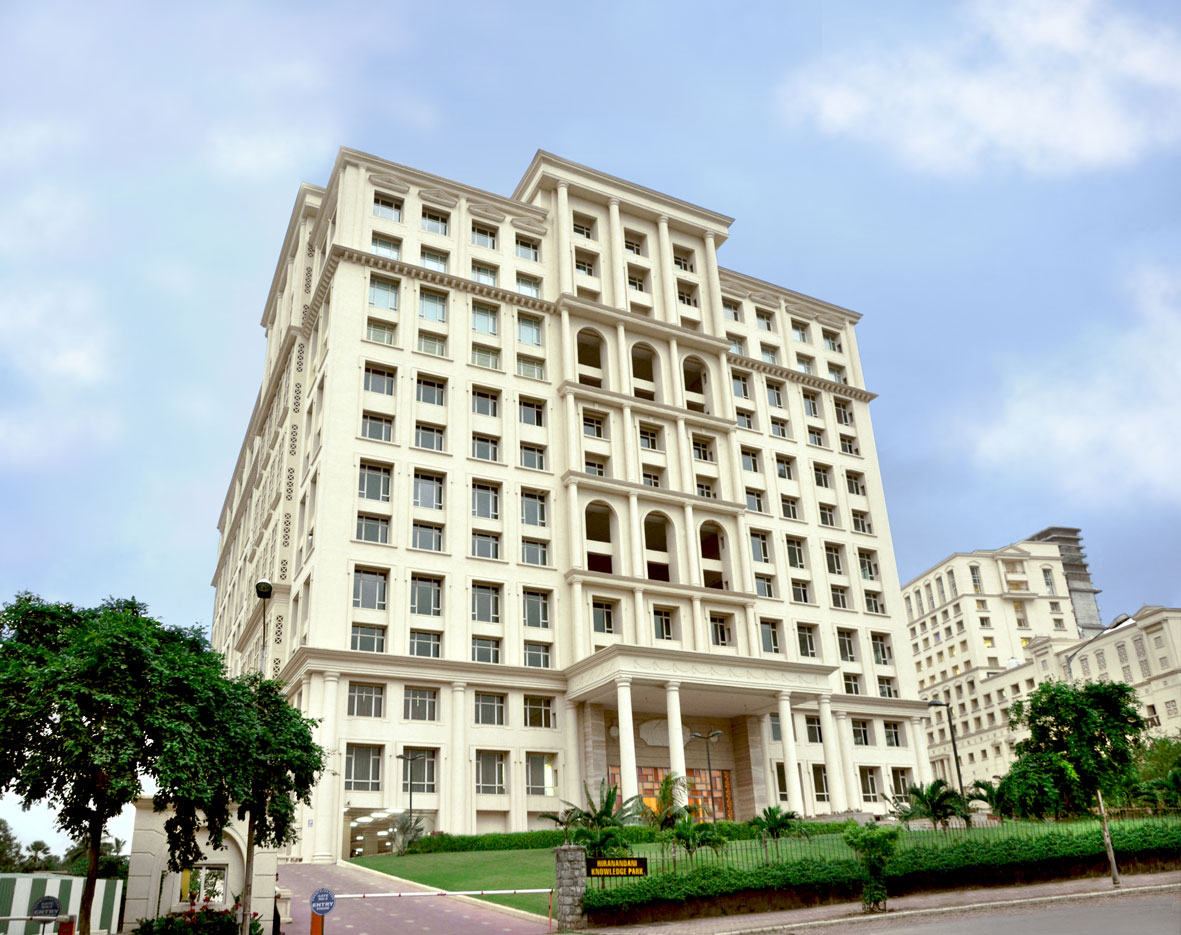 Triple Crown accreditation is the combination of accreditations granted by the three largest & most prestigious business school accreditation organizations: AACSB, AMBA, EQUIS. It is held by less than 1% of the business schools around the world. SDA Bocconi Italy is one of the few schools to have this triple crown accreditation.The students, while researching for prospective schools, will understand that these accreditations provide testimony to the outstanding quality of the academic offering, and firmly places the school among the most accredited in Europe.
A lot of queries we get are about ROI at SDA Bocconi Asia Center. How would you address that question for students?
A myopic way of looking at things would be to gauge the fees invested vs the placement secured at the end of two years. The tuition fees are 18.60L. In the past, we have given Scholarships & Tuition Waivers basis merit for up to 80% of the fees to candidates.
- Our current average is at 11.13L, which is already amongst the top 10 schools in the country.
- We have already achieved these numbers in a matter of just 6 placement seasons.
- The fee includes the tuition fee of the Milan semester which is compulsory. At other schools students have to pay extra for their exchange programs as it is optional.
- Considering we are a profile based school, the ROI can improve further if students are awarded tuition waivers that can be 30,50 or 80% of the Tuition fee. That makes the ROI very attractive.
- There is a certain value that needs to be attached to our outstanding international faculty which brings a very unique learning and cultural experience for our students.
"An aspirant should look at how the school can add value to them as an individual and vice versa."
The MBA admission process can be very stressful & students often get affected by the hysteria. I often advise the candidates to make a principled decision with respect to their career. The students of the IMB Program will become Bocconi Alums at the end of two years, being part of an elite b-school is something that you carry with you through your life. The growth curve is very steep after spending a year or so at their first job Post IMB.
One big advantage for our students is that they go through a transformational cultural immersion through international faculty, the Milan semester, and studying with students from different cultures for an extended duration. This plays a big role in the holistic development of our students.
SDA Bocconi Asia Center has been in India for over 7 years now. What do you think are its biggest accomplishments?
SDA Bocconi, Italy has an illustrious history. When they decided to venture into the Asian Market, they did so with a lot of deliberation. The aim is to stay true to their values while ensuring we customize the programs to suit the needs of a modern Indian Business Manager.
"Our students are working in companies like Marico, EY, Deloitte, PwC, KPMG, Ab InBev, H&M, ICICI Group, Citi, and many other big multinationals and brands"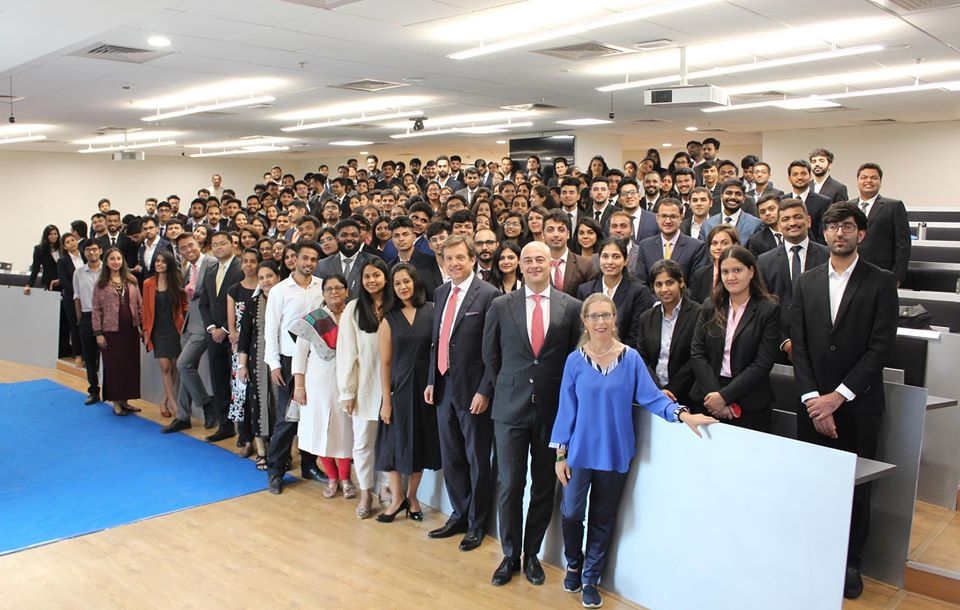 Our growth has been tremendous for our flagship program. We started with a batch of 25 students and we are now recruiting our 9

th

batch which will be about 200 odd students. The current batch stands at about 170 students.

We have seen a consistent increase in quality of students, especially over the last 3 years in terms of academics, test scores, and overall profile.

Our corporate partners have increased at an unprecedented rate to the extent that every week we host about 4-5 Industry speakers on campus, totaling more than 200+ odd speakers in an academic year that has further catapulted our recognition as well as positively impacted our placement growth.

SDA Bocconi is known for its custom executive education and ranks 4

th

in the world. We have expanded the same and have worked with companies like Future group, Welspun, L&T, RPG, etc. in this segment and are continuously growing this.
SDA Bocconi Asia Center is the only school in India which has over 80% of the professors who are global. How do you think that helps students? Also, any feedback that they have given about Indian students viz-a-viz say European students that they teach?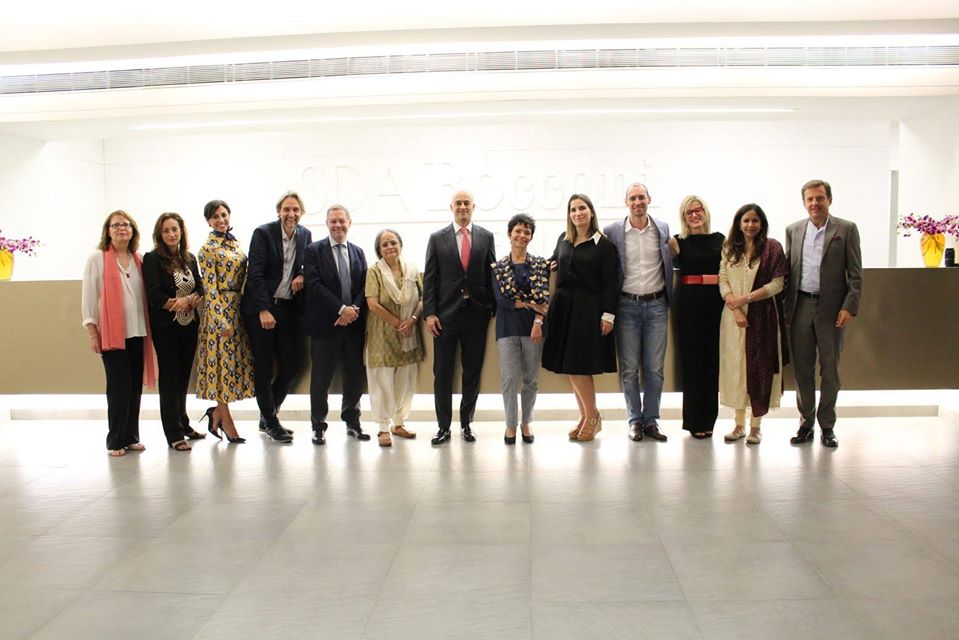 The esteem of SDA Bocconi attracts the best academic talent from around the world. The Professors are chosen based on their academic and scientific prestige, professional experience and reputation in the business world. Many of the professors for IMB are part of executive boards of leading companies, or have their own consulting practices. The program is taught by International faculty that come from more than 8 different nationalities creates a very unique learning experience as they bring global cases and examples to the class.The class interaction and delivery is one of our biggest plus where students are treated as mature and sincere young executives, which facilitates a very interactive learning environment and fruitful outcome at the end of every course. The interactions with faculty members both inside and outside the classroom is one of the most exciting and unique aspects of Bocconi.
The professors have recognized Indian students for their sincerity and dexterity in class combined with an entrepreneurial streak outside of class. This is especially gratifying since the Professors are seasoned academics and well traveled professionals themselves.
Every top business school in India has an exchange program. What is unique about the Milan Semester at SDABAC?
Unlike other exchange programs, our students visit the parent campus and not a partner school. We have an entire term of the program held at the Bocconi campus in Milan, where IMB students join the 1,600 exchange students from over 80 countries that spend a semester at Bocconi every year. Our students can choose 4 electives from almost 70 specialization tracks. From studying with international students, interacting with some of the biggest industry leaders, working with top companies, doing Live projects, and participating in various global competitions that a lot of students otherwise don't have access or exposure to are some of the highlights of the 4 month Milan semester. It's not just a typical semester or exchange program; it's a journey you ought to have and the onus is on the student to extract as much as they can from the endless pool of Bocconi's resources.
Who is an ideal SDABAC student? What makes them unique?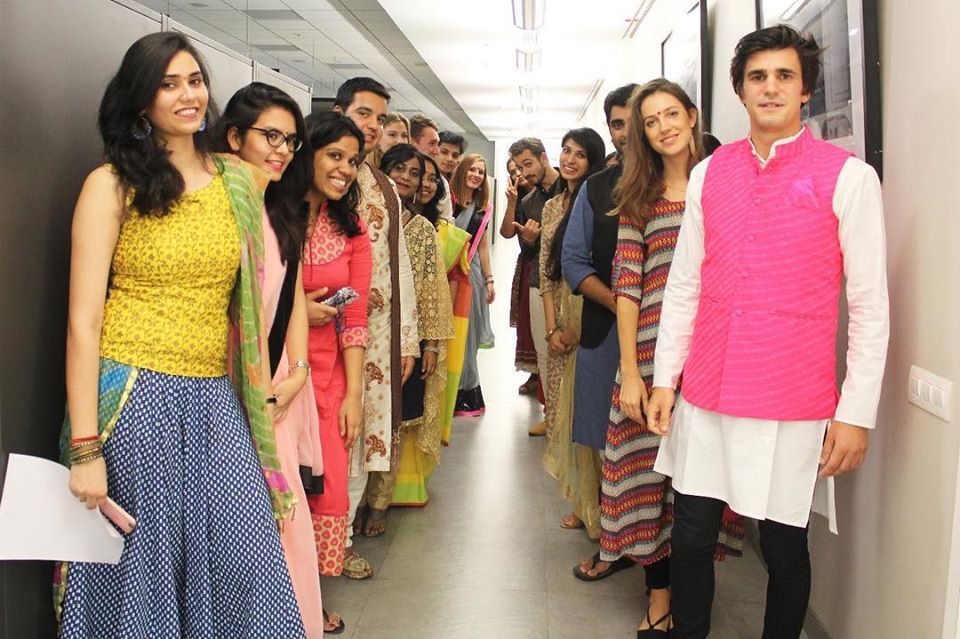 As an international school, we believe profile and a student's capability and potential matters more than their test scores. For us a candidate that has good academics and scores is great but clubbed with a personality and a profile that speaks about what makes them unique or what are their interests and passion in life other than just doing an MBA is an important aspect for us. We have had state-level cricketers, actors, YouTubers, singers, golfers, artists, lawyers, doctors, etc. in the IMB program. We want our students to display academic consistency, excel in their passion - business or vocational, go beyond the conventional textbook learning and seamlessly transition into the professional world. At SDABAC the teaching is intense and the fundamentals of business will be imbibed deeply in each student. Also the learning process and the atmosphere goes beyond academics, guaranteeing you an outstanding experience.
*This is a promoted feature