When we published IIM Lucknow's Summer Placement Report here last year, we said that it was probably their best performance. However, this year IIM Lucknow summer placements have surpassed even that and they have firmly established themselves in the top four campuses in the country and are ready to take on IIM ABC across domains and functions. The gender diversity also seems to have done the magic with a record 177 women participating in Summer Placements at any IIM in the country for the first time (Earlier, even 3 batches put together would not have 177 women!)
Highlights of the Summer Placement for the Class of 2014 are :
- Record 453 Students placed in 5 and a half days
- More than 150 students were placed in a single day
- New firms included A T Kearney, Macquarie, BNP Paribas, Wolff Olins, Zephyr PLC and eBay among many others
- Despite a sombre mood in the Financial Markets, a very healthy line-up of MNC and Indian banks visited IIM Lucknow
- A terrific line-up of Private Equity and Venture Capital Funds
- Consulting line-up which boasts of most big names that recruit in the country
- Diversity of options. From FMCG (all big names there) to e-Commerce to Pharma. Also new names in Media and Advertising.
- Over 20 confirmed International Offers
- This year the biggest recruiters in terms of offers made were Amazon (13), Accenture Management Consulting (10), Headstrong Consulting (10) and Aditya Birla Group (9).
Almost every company rated at the top by aspirants, students and alumni in the InsideIIM Recruitment Survey visits IIM Lucknow and offers the best profiles. All in all it has to be said that IIM Lucknow will be one of the dream business schools for management education aspirants out there. Move over ABC. ABCL has arrived.
Given below is the report in the InsideIIM format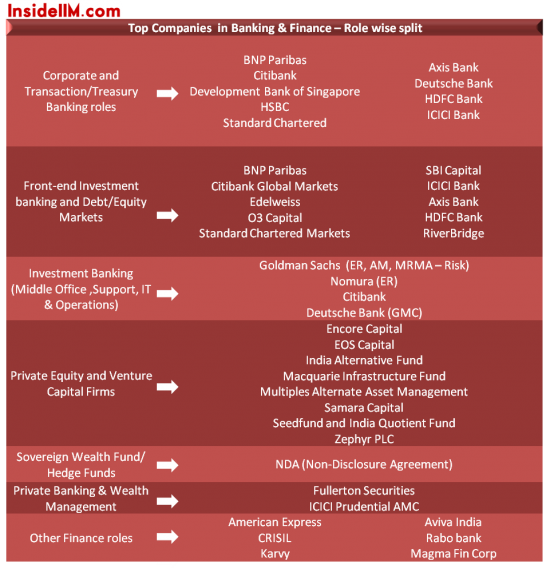 ER = Equity Research (Support Desks based in India are classified as Middle Office by us). AM = Asset Management. MRMA = Market Risk Management and Analysis. GMC = Global Markets Centre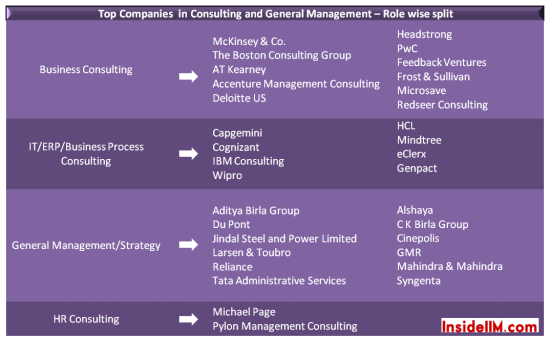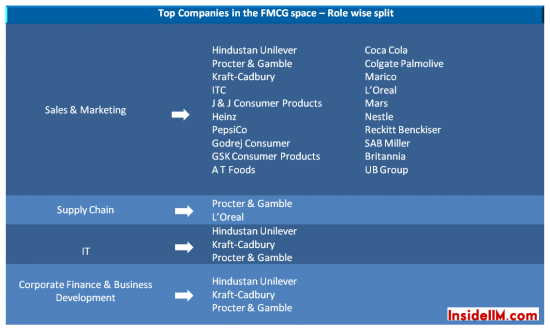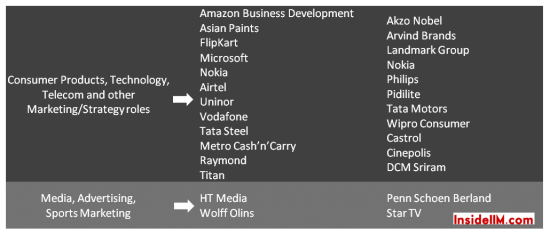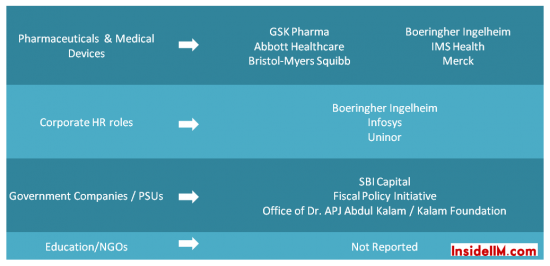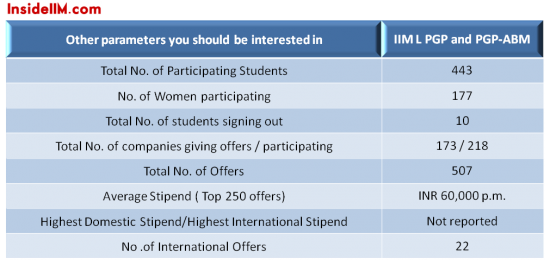 Extremely entertaining was also this video that went viral on social media!
We would like to thank the placement committee of IIM Lucknow for providing information in the InsideIIM.com format. We believe it will be of immense help to readers, aspirants and recruiters.
This is the first in a series of reports that InsideIIM.com will bring to you this season. We are committed in bringing you a complete picture. We will also ensure that no irresponsible reporting is done on this website. Attempt will be made to verify the data with the institution before any publishing is done. However, lack of response from the institution will not prevent us from providing insight to our readers. We must also put a disclaimer that despite our best efforts it is not always necessary that the data given to us is 100 % accurate.
For Summer Placement Reports of the Class of 2011-13 please click here
Perspectives - Career perspectives from those who've faced the battles and reached the top.