As preparations for MICANVAS '19 shift into fifth gear, there's a palpable buzz around campus with the excitement building up every day. We're excited about seeing Ankur Tewari, Ritviz and Benny Dayal, of course. And we can't wait to spend hours beating our friends at FIFA in the 72-hour game-a-thon. But there's one more reason why we're so excited.
Studying at a B-school is a curious experience- we get to participate in incredible corporate challenges and study under the finest academicians in management. But the hectic schedule and demanding curriculum leave us very little time to engage with other students across India, who are quite literally in the same boat as us.
It's only during fests like MICANVAS that we get to meet, interact and compete with other students from across the best B-schools in India. That's where the vertical dedicated to Events & Campus Relations comes in. They are the ones in-charge on curating events and competitions for the three days of MICANVAS that will bring the brightest future managers across India to come here and test their mettle.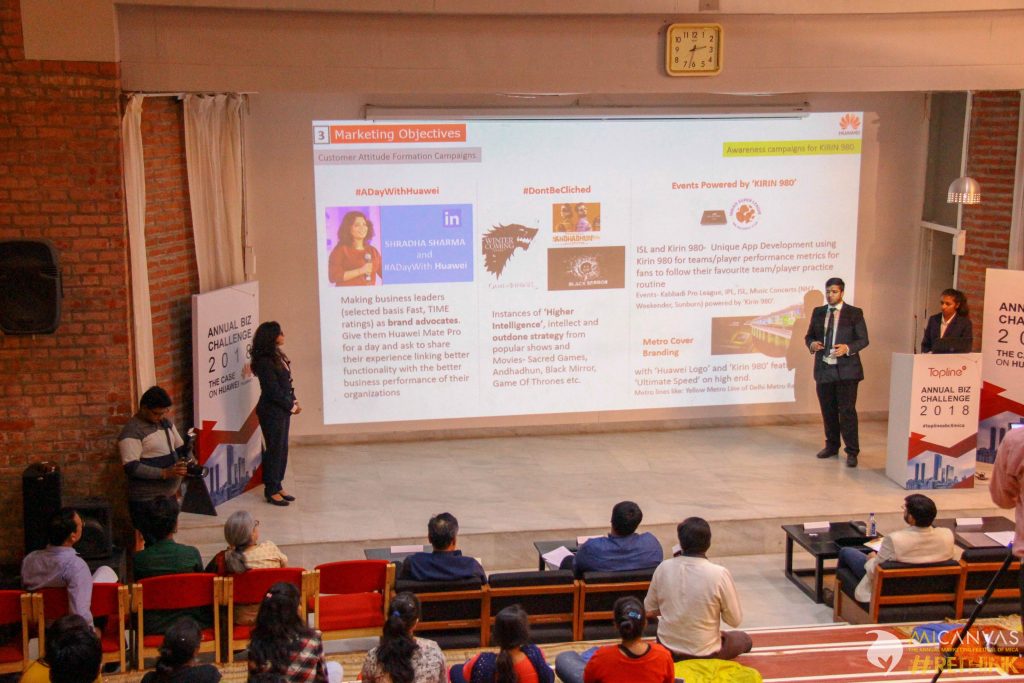 Events at MICANVAS go on throughout the day and are typically categorized as formal or informal events. Formal events are full-fledged competitions that bring in participation from other B-schools and colleges, while informal events are fun, casual and engaging. The Events & Campus Relations team is primarily responsible for organizing formal events.
Our flagship event at MICANVAS is Last Manager Standing, a 3-day long Herculean challenge which puts 20 promising candidates through every sort of managerial problem conceivable and ultimately delivers exactly what it promises- the last, and best manager left standing. This year, we have partnered with Livspace.com for this event and have created some of the most challenging, quirky and forward-thinking rounds to push our budding managers to their limits.
In the words of Mr Kartikeya Bhandari, Chief Marketing Officer at Livspace,
"The Last Manager Standing is not easy to ace. Only those whose mettle is fuelled by curiosity, the hunger to seek answers and the determination to be unprecedented in thinking and action will qualify. At Livspace, we believe each one of us needs to be master jugglers as well as compassionate listeners. We strive to be intuitive and sharp in business matters; mobilize focussed human energy towards our all-encompassing goal – that of adding customer value. In the winner of the Last Manager Standing 2019, we are seeking a creative thinker. Someone excited to ask 'What's possible?". Is change ready, and can passionately apply his or her learnings in the real world. Livspace looks forward to meeting that winner at the pre-placement interview."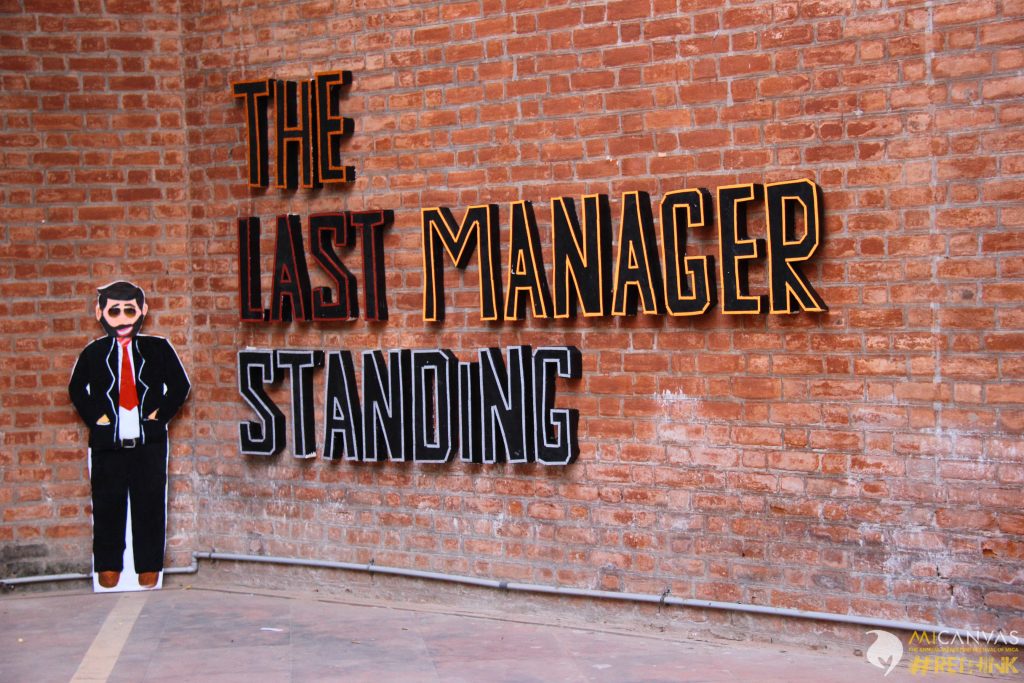 For those with a penchant towards media and entertainment, we have also partnered with Broadcast Audience Research Council (BARC) on an event called "Crack The TV Code" which dares participants to use the ultimate currency- data- to research, ideate and solve live case studies created by BARC.
While deciding on our other formal events, the primary agenda was to create something that pushes participants to look beyond textbooks, understand the pulse of the market and stay true to their consumer. In keeping with the theme of evolution, we wanted to curate events that encompass the constant state of flux and change that marketing today finds itself in while charting a path for the future at the same time.
On that note, we created Marketer Of The Future, an event where participants have the opportunity to apply all the cutting-edge "cool" marketing techniques they've been hearing about on brands as they see fit. With a premise so intriguing it's hardly surprising that we received almost 1500 registrations for it. Similarly, we curated "The Kingmaker" as a political marketing event considering how important a role strong PR and brand communication play in the campaign strategy of candidates across the political spectrum.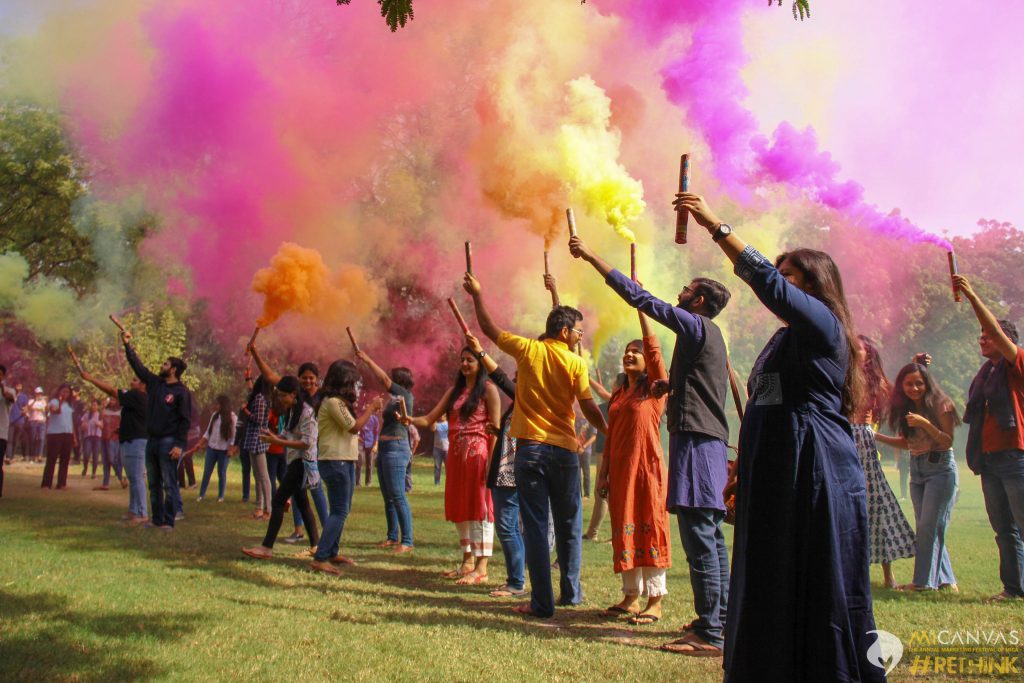 In all, this year we have 13 events that promise to be engaging, challenging and fun for all the participants. We're incredibly excited to host participants from across India at MICA and go head-to-head against them at our events during the day and rock out with them at our concerts. We can't wait to have these new faces on campus, so come as you are and we'll take care of the rest.
Now that the fest is being organised in terms of events what about the back - end of it? The puppet masters who pull the strings to make the entire event happen seamlessly. They are the ones who you call at the nth hour to get something you need, the superheroes whom you call in your hour of need, the unsung heroes of any event - the logistics team.
Micanvas Logistics or Logs as it more easily flows of your tongue is headed by a sole brave soul, who is supported by the rest of the team and the MICAn Logs community. This person is responsible for a tall order of things from setting up the stalls, to getting permissions for practically everything under the sun such as playing music, putting up LED displays, to coordinating with the administration to procuring things for the entire fest.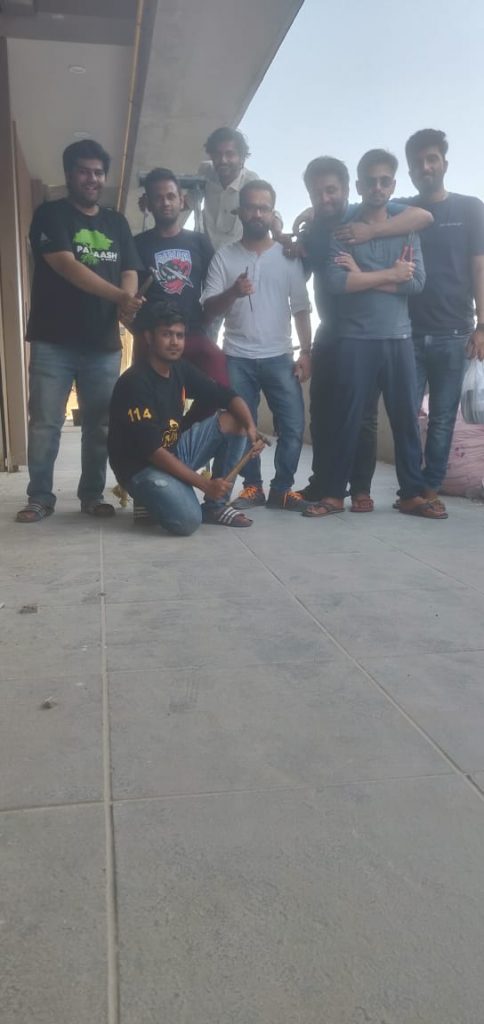 Logs is responsible for putting out the fires during the day and is the perfect chance to learn and implement crisis management on the go. For you to be a member of the Logistics team you need to be versatile and extremely adaptable. You need to be on your feet constantly and have to think out of the box to solve the issues that crop up at the moment. The fixer in you is the most important aspect of being in logs but at the same time, you also need to be very methodical and document everything. Meticulousness is the key to being a member of logistics as everything needs to be documented and stored carefully. It's their responsibility to ensure that there is accountability for everything being done during the fest.
With this, we wrap up the peek into the behind-the-scenes for India's Biggest Marketing Festival - MICANVAS. You've read, seen and experienced alongside the blood, sweat and tears that goes into conducting a successful national fest. Now it's time for you to come be a part of this phenomenon. Join us on the 21st, 22nd and 23rd of November at the MICA Ahmedabad campus and be ready to be MICANVASSED! Ciao!