How To Work On Your Weak Section In The Last Week – Tips By An IIM Indore Student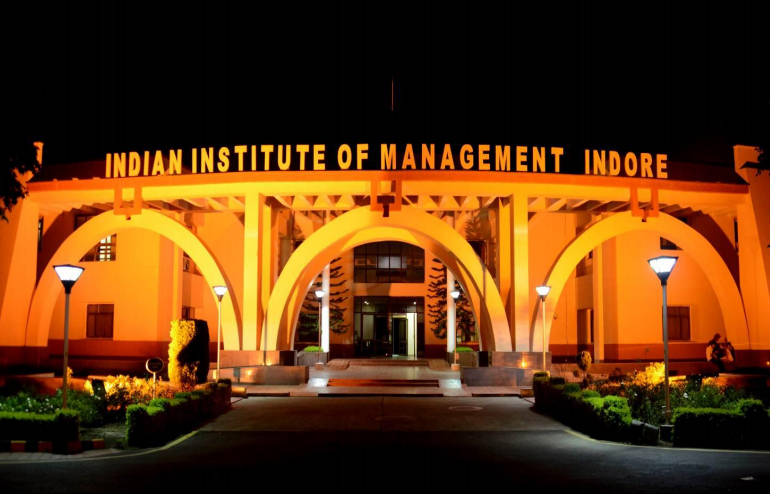 One of the quick and effective ways to prepare better for CAT is to know the approach of the students who gave CAT in the previous year. Thus we reached out to students themselves who have gone through the test of CAT and passed with flying colours.
In the first article under #ExperiencesFromLastYear'sCatCrackers we reached out to Aashi Batra, who is currently a first-year student at IIM Indore to share her experiences of CAT prep and exam. We asked her to share her strategy for the last few days and an effective plan to strengthen one's weakest section. Here are a few from her own CAT exam experiences that led her to prestigious IIM Indore.
And now without further ado, her experiences from CAT2017 itself!
---
Hello aspirants,
Hardly a week is left for CAT, surely all your major prep must have been done by now – basics cleared, sectionals given and n number of mock exams taken. At this point in time, you must be wondering what to do in these last days. I will try and help you by sharing my strategy.
Focus on the weak areas instead of picking new prep topics
I picked up no new topic in these days and my study schedule was very light as compared to the previous months of preparation. I was particularly messed up because of my quant section. I was scoring really well in VA and DI-LR but I was actually worried if I would even clear the sectional cut off of QA section. I couldn't even visit all the questions given in this section, let alone solve it- this is how bad I was.  So I spent my last 15 days focusing majorly on the QA section while I randomly did solve some DI-LR sets and different types of questions for the VA sections, RCs, summary, parajumbles, odd one out etc, to keep in touch with these sections too.
My Strategy for Conquering the Quant Section (my improvement area)
For the QA, I picked up the topics, of which I was able to solve medium and difficult level questions, and I practised more of difficult level questions for these topics. At the same time, I figured out the topics which gave me a hard time. I read every question but totally left questions from my weak topics and attempted only those which I felt were easy and could be solved in no time. I did not waste my time even trying to solve the medium and difficult questions from these topics. (Do not simply skip a question even if it is from your weak topic, read every question- it might be a real easy one) As I left questions from these topics, I made a point to solve all the questions from my strong topics. Continuing this in the background, I gave a sectional test of QA daily without a fail during my exam time slot. I also gave mocks but the number was reduced to 2-3 mocks a week. I could definitely see the improvement in my QA score and hence the overall score.
You can follow the same strategy if any of your particular section is messed up. Because at this point in time, you have put in lots of efforts and time and poor performance in a particular section should not hold you back. If I could improve, you can too.
However, if you are the lucky one, who is scoring great in all the three sections, then it is the time to only relax and practice a few questions here and there from every section and 2-3 more mocks.
All the best everyone!
Aashi
About Guest Author: Aashi Batra is currently a first-year student at IIM Indore. She has completed Bachelors in Management Studies from Shaheed Sukhdev College of Business Studies, Delhi University. Her dream to steer her family business through her innovative ideas motivated her to pursue an MBA and consequently undertake the CAT exams. She believes that an expertise in Marketing domain will help manage and lift-off her family business to new heights!