An industry where the product is perishable and fixed costs account for a significant percentage, unsold inventory could arguably be the last thing one would want to see.
No wonder the airline industry has proved to be a marshy area for most players. While making money in such an industry is a function of various factors, in this essay I intend to put forth an idea that could solve the problem of unsold inventory at any point during the year.
Exactly at the time of writing this essay, all airlines have slashed their prices for 3 days to the extent for 50% on some very busy routes. And apparent the bookings have gone up by a whopping 235% according to a leading business daily. While reduced prices are a definite reason for the spike in business, an interesting factor is that many non-fliers could firm up their future travel plans in this 3-days window. Point to note is that these are all non-refundable tickets.
But, while airlines have a lean travel season, trains seem to be going full. Thus, we have another industry selling perishables which almost never seems to have any unsold inventory, infact there are waiting lists and for last day decision makers, there is TATKAL. The reason (obviously) is Price.
Now, here is the proposition - if an airline had visibility into all next day 1st A/C & 2nd A/C train travelers, can it not benefit by offering its vacant seats to these customers. Because of the price differential, a large % of travelers (read senior citizens who get a discount) will decline the offer but a small % might want to consider for reasons of urgency, comfort, inability to spend long hours etc. As an airline, I cannot get a better chance of talking to a better target group. Premium railway customers travelling on a day when my seats are unoccupied.
The biggest challenge for a marketer is to make his product/service available for consideration precisely at the time of purchase. In the pre-mobile era, this seemed impossible but mobile telephony has made this possible.
Why should the railways share its data? Firstly, because the customer has advised it to do so (please share my travel plan with airlines). Secondly, they have nothing to lose. Trains are forever full, but more importantly, there could be a revenue stream through reference commissions (not significant though) in addition to building happy customers. Thanks to mobile phones, dynamic offer & response is not a difficulty. So as long as airlines are sure about their unsold inventory (And their inability to sell it) and have visibility into the travel plans of target customers, offering a last minute deal will not be a problem.
More importantly this 'across the year' arrangement will eliminate the "SALE" strategy which definitely does not help an already stretched airline business model.
A diagrammatic explanation of the arrangement is as follows: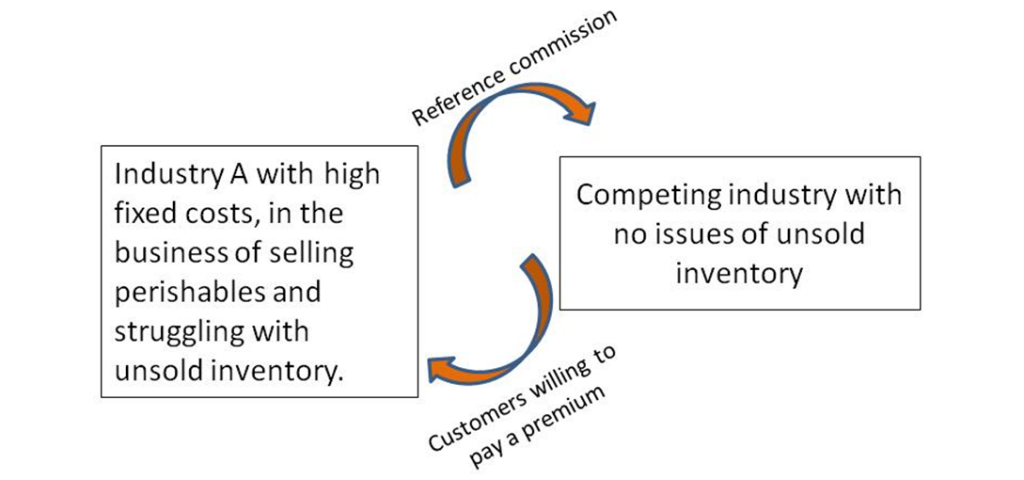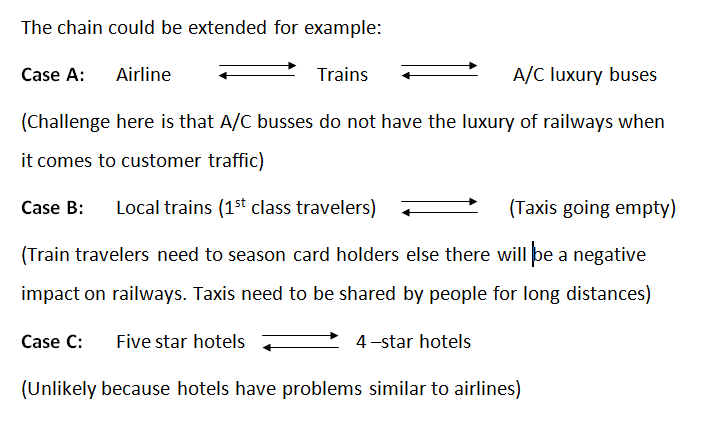 While the essay is written purely at a concept level, it requires a deeper drill down to validate its viability.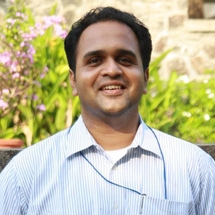 Pranil Naik is an Entrepreneur, Professor and a Business Consultant with over 15 years experience across various domains. He is a Professor at Xavier Institute of Management & Research, Mumbai and Founder of LeapForWord which is a non-profit organisation dedicated to the cause of enhancing English language skills of children and youth from under-served communities.He is an alumnus of SIMSREE, Mumbai.