Aditya Birla Capital endeavors to become a preferred financial services brand of choice for all our customers' needs across their life cycle - a brand that customers will not only just trust but also happily endorse. One of India's largest financial services conglomerates today, Aditya Birla Capital is anchored by 22,500+ employees from across the country with over 850 branches. ABC has always been home to those who dream of enabling their customers to have fulfilling lives and work together to make it a reality.
Top minds of the country compete each year to get into Aditya Birla Capital. ABC's focus remains on providing their people a work environment that nurtures diversity, build relationships and provides challenging work assignments with ample scope to use their skills and abilities and deserving opportunities based on meritocracy to grow and build their careers with them in line with their aspirations.
Take Your Career To The Next Level. Ask Our Experts Anything. We Will Respond Within 48 Hours.
The InsideIIM team interviewed numerous Management Trainees at Aditya Birla Capital to understand what made them choose Aditya Birla Capital, what kind of experience they have had working at the company, and what a day in their life is like. Here's what they say!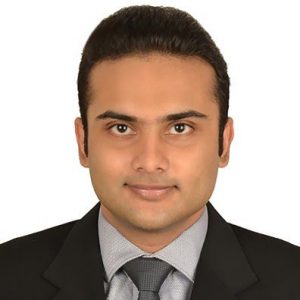 Gautam Bharwani worked as a Systems Engineer at TCS before joining Aditya Birla Capital. Gautam, what made you want to go from an Engineering position at TCS to a Management Trainee role at ABC?
After my wonderful experience as a Systems Engineer at TCS for about 3 years, I wanted to study further and upskill myself for a management role. Barely a trimester into my MBA, I had decided to specialize in Finance and therefore started exploring various companies and their profiles to apply to for my summer internship.
When I learned about how ABC has been growing across multiple lines of business since its inception and has become a prominent financial service provider in India, the prospect of contributing to such an organization excited me. On speaking with my seniors, I received excellent feedback about the company. The profiles offered by ABC for their F.A.I.R. Summer Internship Program were in line with my interests as well. I applied to their internship program and made it to the Business Development Team under the Infrastructure Finance Division of Aditya Birla Finance Ltd.
2 months of my summer internship at ABC were a period of immense learning. I had a brilliant mentor who took out time to explain the nuances of the business to me and a supportive manager who ensured I had all the resources I required at my disposal. I found the rest of the team helpful and encouraging.
The other important aspect that struck a chord with me was the culture at ABC. Irrespective of experience, background and age, everyone is treated with equal respect and dignity at ABC. There is a sense of belonging and closeness across teams. I realized there was so much I could learn by being a part of ABC and so I expressed my interest for a full-time position at the company and basis my work done during the internship, was offered a pre-placement offer and got selected for ABC's F.A.I.R. Management Trainee program.
___________________________________________________________________________________________________________________________________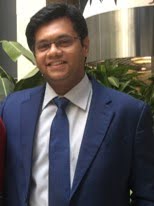 Shridhar Chilka works in Strategy and Business Development at Aditya Birla Finance Limited. Shridhar, what is a day in your life working at ABC like? What do you enjoy most about working at ABC?
My day at ABC is all about working with an entrepreneurial mindset across cross-functional teams to deliver the best for our customers. The work environment allows me to showcase my skills while maintaining my work-life balance. My seniors in the team are my mentors and offer me the necessary nudge to perform well.
ABC is one place where meritocracy is practised in spirit. To cite an example, based on my exceptional performance at work, I was given an opportunity to lead a pilot project involving multiple stakeholders all through my own in the very first year at ABC. This experience boosted my confidence immensely and exposed me to various dimensions which propelled me to learn new skills.
What I cherish most about ABC is that development through learning is given importance. This enables team members to continue upskilling at regular intervals. The organisation also provides employees the opportunity to experience cross-functional/domain experience through their proposition of 'A World of Opportunities'. For me, to be at ABC is sheer bliss for it is the merit that is honoured here.
_____________________________________________________________________________________________________________________________________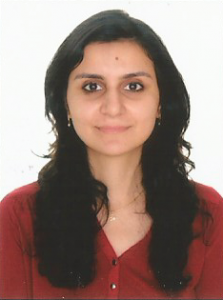 Divya Raina is a Senior Product Manager at Aditya Birla Housing Finance Limited and has also worked with the CEO's Office. Divya, how would you describe the culture at ABC?
The culture in ABC has always been one of constant learning. Working with the senior management gave me a holistic understanding of the organisation's goals and I got to contribute first hand to its growth strategy. As winner of the ABC Promising Star award last year, I along with a select few got the chance to connect with our Chief Executive, Mr. Ajay Srinivasan and were also offered the existing opportunity to be part of a cross-functional team driving an ABC cross-sell initiative. Opportunities such as these have instilled a sense of confidence in me that has helped me further broaden my horizons. If you strive to be a top performer, opportunities at ABC are endless.
______________________________________________________________________________________________________________________________________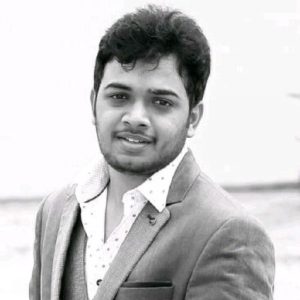 Venkatesh Gubba is Digital Marketing Manager at Aditya Birla Sun Life Insurance with a keen interest in marketing, sales, and psychology. Venkatesh, how does your work as a Management Trainee allow you to fuel your passions?
The Management Trainee program has provided me the opportunity to work with the Digital Marketing team and my current role involves a mix of all three subjects I enjoy - marketing, sales, and psychology. It is fascinating to work on benchmarking customer engagement metrics and executing optimization measures because it is always directly relevant to understanding consumer behavior on digital platforms. Being a Management Trainee gave me the opportunity to understand the business holistically and to build a 360 degree view. Today, I not only understand the real time challenges behind lead generation, data flow, and customer acquisition but also leverage my experiences and learnings to deal with them seamlessly.
______________________________________________________________________________________________________________________________________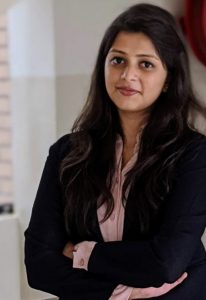 Sukanya Mishra joined Aditya Birla Capital as part of F.A.I.R. Summer Internship Program, and later went to convert it to a PPO. Sukanya, how has your journey with ABC been so far? And how different is the life of an intern as compared to that of an employee?
My 'ABC-journey' is one that cannot be expressed in a few words. Even though it's been a while, it still feels like yesterday. Getting a chance to share my amazing experiences and learnings, got back memories that I will forever cherish!
Things kicked off when I got a chance to intern with the organization as a part of the summer-internship program. Even for someone like me who was just starting out in their corporate journey, things never really got overwhelming at all. We were onboarded very smoothly and given the liberty to work on multiple projects to get a hang of things, to understand how it is that businesses this huge operate. My inputs were always very warmly welcomed on the table and equally appreciated as well, given the great mentors that I had. The F.A.I.R behaviors being an integral part of not only the organization as a whole but also equally instilled in each and every employee working here never failed me. Focusing on results, taking Accountability with discipline, being Innovative and entrepreneurial and, Respecting everyone equally and being so open and approachable was the kind of culture and behaviors that fascinated me the most.
Things got even better when all my hard work paid off and I was extended a full-time opportunity with ABC to join as a part of the F.A.I.R. MT Batch.
Now, having worked here for more than a year, and already across 2 different roles, things have been working out really well for me. My manager has had a great role to play for where I am now, considering all the encouragement to discover "the world of opportunities" all the way along, time and again. I was given a responsibility to handle an end to end project while working with people across ABC's multiple businesses. ABC houses a wide pool of talent from diverse backgrounds, giving all of them opportunities to grow within the organization.
_______________________________________________________________________________________________________________________________________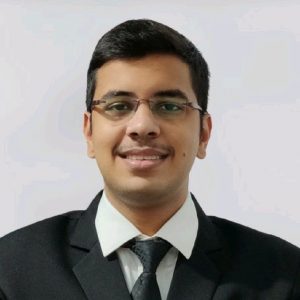 Harshit Sharma is a member of the Sales Team of ABC's AMC business and joined as part of F.A.I.R. Management Trainee Program 2021 that was onboarded in a virtual set up and started working remotely as the pandemic had compelled organizations to adapt to the new-normal. Harshit, what has your experience of joining & working remotely at ABC been like?
In an environment where onboarding new employees to the organization virtually seem to be a tedious and complex affair, Aditya Birla Capital has certainly simplified the whole process. The induction journey was spread across 4 weeks with a maximum of 2 to 3 sessions a day. During this period, we interacted with senior management of the organization. Not only did they talk about Aditya Birla Capital's vision, mission, and values but also shared their life experiences to help us ace our own corporate journeys. The HR team keeps in constant touch with us to ensure that we overcome all challenges we may face as new Management Trainees.
The culture here is so open that it gives you the freedom to interact with people without any hierarchical difference and allows you to explore different domains of business be it marketing, finance, human resource, operations, or technology. You also get to learn from your fellow peers who bring unique sets of viewpoints to discussions and help you enhance your understanding of diverse sets of topics.
The concrete support system at ABC has enabled me to identify my strengths and areas of improvement such that I can embark on a journey to work on myself and stand out as a team member. Aditya Birla Capital's journey gives you a powerful platform to realize your true potential and truly make a difference.
Curious about Aditya Birla Capital? Click here to know more!