Don't we all get attracted to the allure of MBA? And why shouldn't we? It is the best and the fastest way to build the required business skills and climb up the corporate world. However, the road to an MBA isn't an easy one. First, you need to prepare for tons of entrance exams, then you might attempt all those exams(multiple attempts for some people), and finally, wait for the results. The whole experience can be nerve-racking and is not for the feeble heart. Second, comes the money factor. MBA is expensive. On average, the cost of an MBA in India can range anywhere between 7 Lacs to 25 Lacs. Sure, you may recover the cost in the next 5 to 10 years with your job and internship. But, are you ready for that uncertainty? Are you prepared, mentally and physically, for an MBA? If not, then it is okay! MBA is not the end of the world. There are other ways to boost your career. This article brings you six alternative options that are as good as an MBA.
Remember that one time you sat with your friends over a match of FIFA or a cup of coffee and you suddenly came up with a crazy idea? Why not explore that idea and make it into a business. Starting your own business would help you boost your morale, confidence, and gain a lot of experience. Well, you also get to have that when you are the boss of your company. Startup is a great option for some mid-career turbocharge. What is the worst that could happen? You'll end up closing it down? You'll still gain more experience, credibility and business sense that is equivalent to an MBA.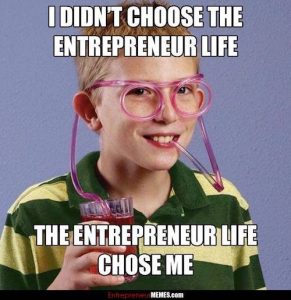 If you can't beat them, join them. While your startup idea is still taking shape, an alternative is joining a startup. Startups is an amazing space where you get to experience everything from start to finish. You will be given responsibilities where you will be handling back end to front end; from sales, marketing and promotions, you will get to do it all. Your work will have a direct contribution to the growth of the company. Unlike your regular job, you will get to work with Entrepreneurs with a very different mental and professional mindset. Not only will you gain more knowledge, but also learn the key aspects of business and team management.
If you are still contemplating and not quite ready to hurl yourself into a start-up or MBA program, then why not do a different kind of "Masters" - a specialized one? A Specialized MA degree can provide you with a less expensive, shorter, and more focused postgraduate management courses. Do you want training in digital marketing? How about entrepreneurship? Or innovation? There are several other popular specialized degrees in data analytics, business intelligence technology, entrepreneurship, etc. You can also explore some STEM-related degrees that give business studies students a hands-on experience with web analytics, cybersecurity, and other opportunities to intern with firms seeking employees with particular skills.
Yeah! That may seem like a lot of effort but compare it to the 2 full years you will be running around in a business school. If you are interested in travelling the world and learning new business, then just two hours per day can easily help you achieve total fluency. Wouldn't it be great to learn Mandarin and converse with your Chinese partners in their native tongue? This will give you a great advantage over your competitors who have no other choice but to rely on translators. And most importantly, it will give your brand a great boost in China.
Freelancing is another way of working independently and autonomously, without working for any company or boss. You get to choose your work, your work hours and rates. If you are someone who wants to earn some extra buck while studying/doing a job or a career option with some sense of freedom, then freelancing is good for you. Explore using skills like translating, transcribing, coding, website development, UI-UX designing, accounting, writing, designing, etc. You can start with whatever basic skills you have and then build from there.
Even though a path less taken, a PhD route can help you develop the same or even more skill sets that you may acquire during your MBA. Other than that, you have the opportunity to become an expert in your field. And an expert is always valued in the corporate world. A PhD shows that you have passion and are dedicated to your profession, which is something recruiters are always looking for. Another advantage of holding a PhD is that after making an impact in the industry, you can easily transfer to teaching if and when you are ready to take it up. However, PhDs takes a lot of time, probably five or six years. But, If you ready for that kind of challenge then why not?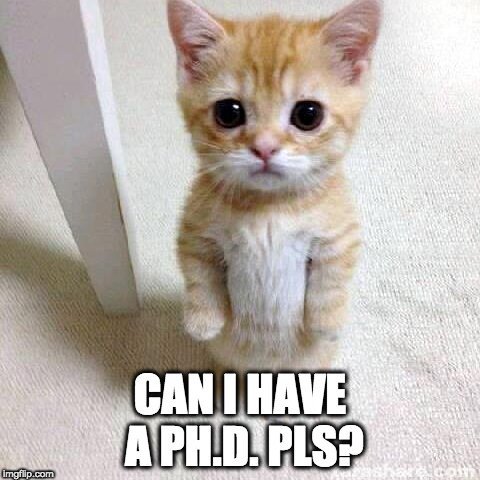 Well, that was the list! Do you have some more career options in your mind? Share it with us in the comment section below.