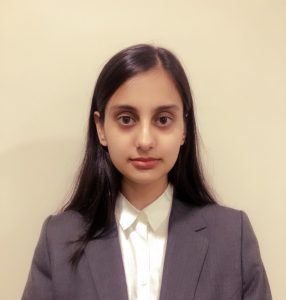 What was your experience of working as a Summer Intern at ABC? What was your role in the team and what did you learn over the course of your internship?
Bhavika: My experience of working as a Summer Intern at ABC was great fun! When my team trusted me with a project they were doing for the first time, I felt accountable and empowered. My role in the team was to design a predictive analytics model to control the errors generated out of the Continuous Control Monitoring tool, used in internal audit processes.
Throughout the task, my team was supportive and considerate. My manager would take out time to address my doubts even when she would be extremely busy. The HR team ensured that the experience was going well, and they would go out of their way to help us. We would have regular unwinding sessions which gave us a chance to interact with the team. We felt like a part of the ABC family.
The learnings from my internship were immense. The whole experience taught me how it is important to get out of my comfort zone and keep working with dedication until I achieved success. I realised how curiosity and an open mind can help me learn new things. I learned the essence of communication and often sought feedback to evaluate and assess if my approach is working and where I could be going wrong. I can go on and on because such is the richness of the experience that ABC gave me in such a short period of time, and I'm truly grateful for it.
Based on your past professional experience, what do you think differentiates ABC as a workplace from other firms for someone keen on building a career in Financial Services?
Bhavika: I think that it is very important to have eagerness to learn as you work so that you're able to understand the business and learn the processes and ways of working quickly with an open mind. At ABC, an employee is given the freedom to own the task and apply their past learnings and experiences to the project they are assigned. Seniors are always available for guidance to keep the pace of the project going. You're also encouraged to keep up with outside knowledge and upcoming trends which is essential.
_________________________________________________________________________________________________________________________________________________________________________________________________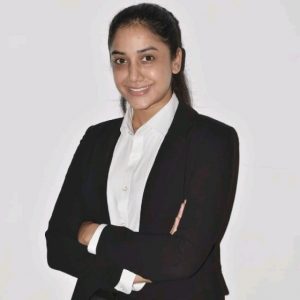 How did the experience at ABC make you feel on a day to day basis during your internship?
Sanika Chhabra: As a marketing intern, I had the opportunity to work on several assignments. I had to conduct significant research during the first few weeks and translate it into infographics for internal business usage. All this necessitated extensive coordination with Aditya Birla SunLife Insurance's employees. Even when they were busy with their respective jobs, they would take out time to guide and counsel me on even the slightest of matters. I never had the impression that I was "simply an intern." Every day, I was able to acquire hands-on experience, and I always felt my opinion was valued. I appreciate everyone's willingness to help me grow not only in my internship project but also in my morale.
With frequent informal sessions with co-interns and interactions with business leaders throughout the internship, we had an improved understanding of the company and its culture in a short period of time.
What made you want to choose ABC and Sales as your future workplace and role?
Sanika Chhabra: I had a few years of work experience before MBA, but I had never worked for a financial services firm before. This was an unexplored territory for me. I took on the internship with a curious mindset to explore what was till now unknown to me. The experience I've gained here is priceless.
I was ecstatic to see such a well-known brand place such a high value on little details and attributes. I wanted to dip my toes in the water and see what my skills and limitations were. I am now looking forward to learning with Aditya Birla Capital in the years ahead as I join the F.A.I.R. Management Trainee batch of 2022, and I'm confident it will be a fantastic experience.
__________________________________________________________________________________________________________________________________________________________________________________________________________________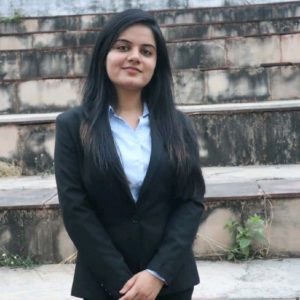 What has the experience of working in the HR function of the organization helped you learn about their culture?
Shivangi Mittal: For my summer internship at ABC, I interned with the Health Insurance (ABHI) Unit of Aditya Birla Capital.
As a part of the HR function, I worked towards our goal of improving the quality of hires. The cross functional teams across units were involved, reflecting the team spirit within ABC.
When I wanted to conduct primary research during the early part of my internship, everyone was welcoming and more than happy to help. I was also fascinated with the collaboration ABC maintains with its third parties like vendors and the training team.
Within ABC, everyone's ideas are equally valued; everyone is a part of the decision-making process. As an intern, I put forth my ideas, and I was proud to see my ideas get implemented! There is an environment of inclusiveness and sustainable growth in ABC. I never felt like I'm an intern working there for just two months. I was always valued like a permanent member of the team.
I am proud that I have been a part of such an employee-centric organization during summers, and I am even more proud that I would be working at ABC as a Management Trainee in less than a year from now!
_______________________________________________________________________________________________________________________________________________________________________________________________________________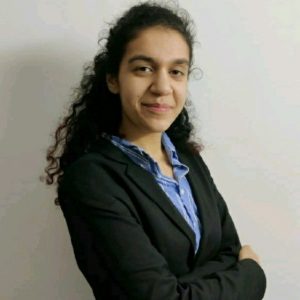 During your internship at ABC, were you encouraged to work on your professional development in the Digital function and personal development both?
Arsheen Chugh: Definitely! The internship at Aditya Birla Capital was an enriching experience for me both professionally and personally.
As soon as I stepped foot in my project team, I was exposed to the world of Digital Marketing. I did a course on Google Analytics and Google Trends within one week of my programme. This gave me a lot of perspective on what was expected of me.
The F.A.I.R Summer internship Program @ABC equips one to become adept at the core business and the specific role in a systematic way. We were also given the opportunity to ask for more certifications that could've helped us do our projects better. This allowed me to go deeper into the world of digital marketing and attempt to understand topics like SEO and Social Media Marketing.
For my personal development, the weekly, fortnightly and monthly reviews with my manager helped me have a lot of time for introspection. These reviews not only enabled me to work on developing a solution that delivers value to the stakeholders of ABC, but also helped me gain a perspective on what I needed to work on to blend in the corporate world and find my purpose.
How do you channelize your passion for public speaking and communication into your work?
Arsheen Chugh: I was put into the forefront of presenting my ideas, very early on in the project journey of F.A.I.R. Summer Internship Programme journey. Pitching my ideas to the senior leadership (CXOs included) was a herculean task that sent shivers down my spine when I thought about it initially.
My first review wasn't a smooth ride. Even though I had worked very hard on the project, the way I presented it was insufficient and needed a lot of refinement. I received feedback that helped me spring back and nail my successive presentations based on how I spoke about my work.
Pitch presentations and presentations to the senior leadership have much in common, I learned. They require you to be succinct with brevity. My mentors at ABC were the wind beneath my wings in helping me ace this.
Curious about Aditya Birla Capital?: Click here to know more!