It's that time of the year again. Your chance of getting into the hotlist of your most desirable companies. An opportunity to know more about the work culture, profiles, and growth you can experience and a chance to clear your doubts from top recruiters. And all this, even before you start treading on your B-school path!
Yes, we are back with Konversations Cafe Online 2021. And the first company that we have for you is Aditya Birla Group.
Take Your Career To The Next Level. Ask Our Experts Anything. We Will Respond Within 48 Hours.
If you are a loyal InsideIIM fan and have gone through our videos on the YouTube channel, you must have seen one or the other Konversations Cafe videos from the last 4 seasons. While the first 3 seasons were offline, we moved online last season.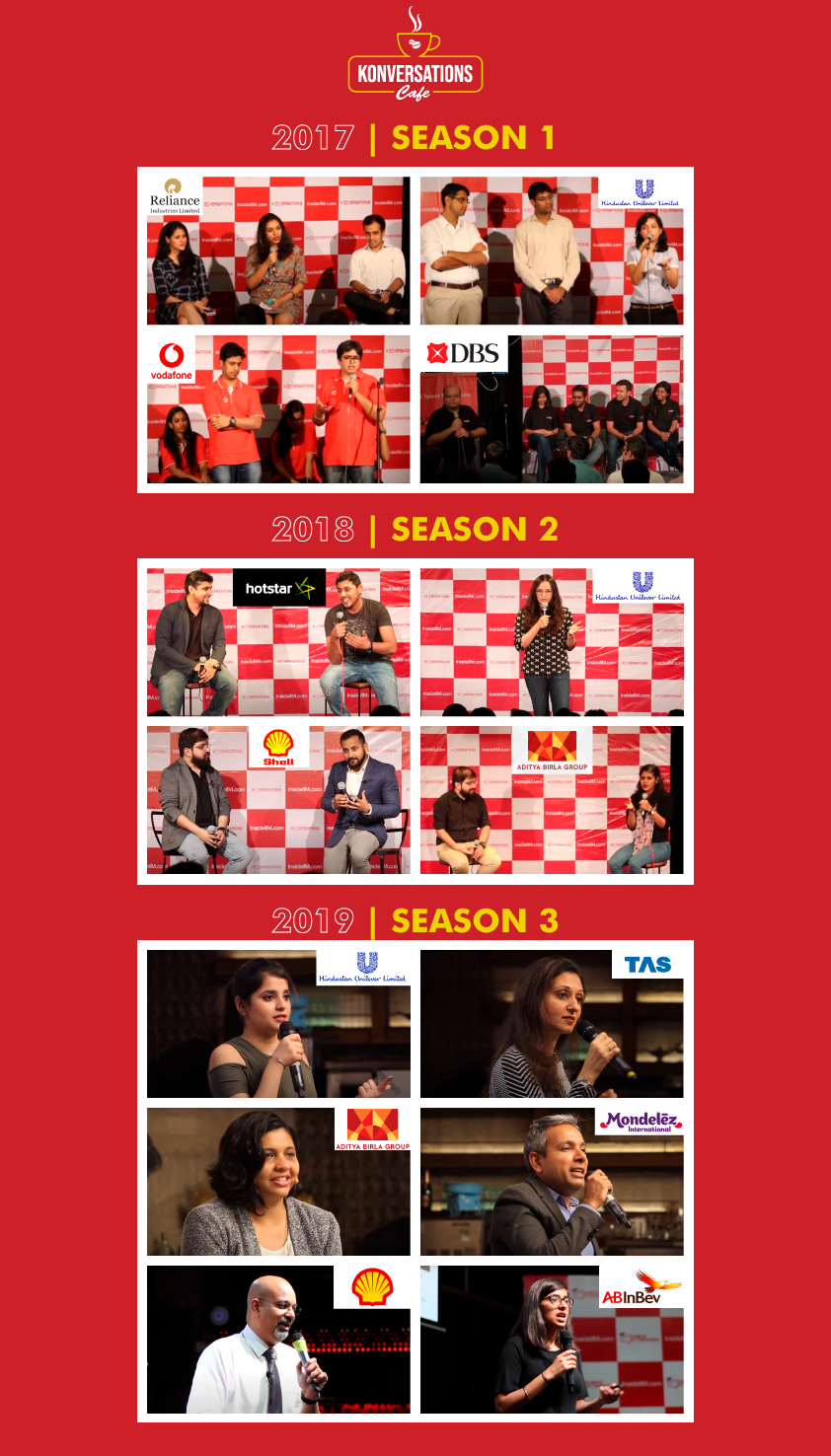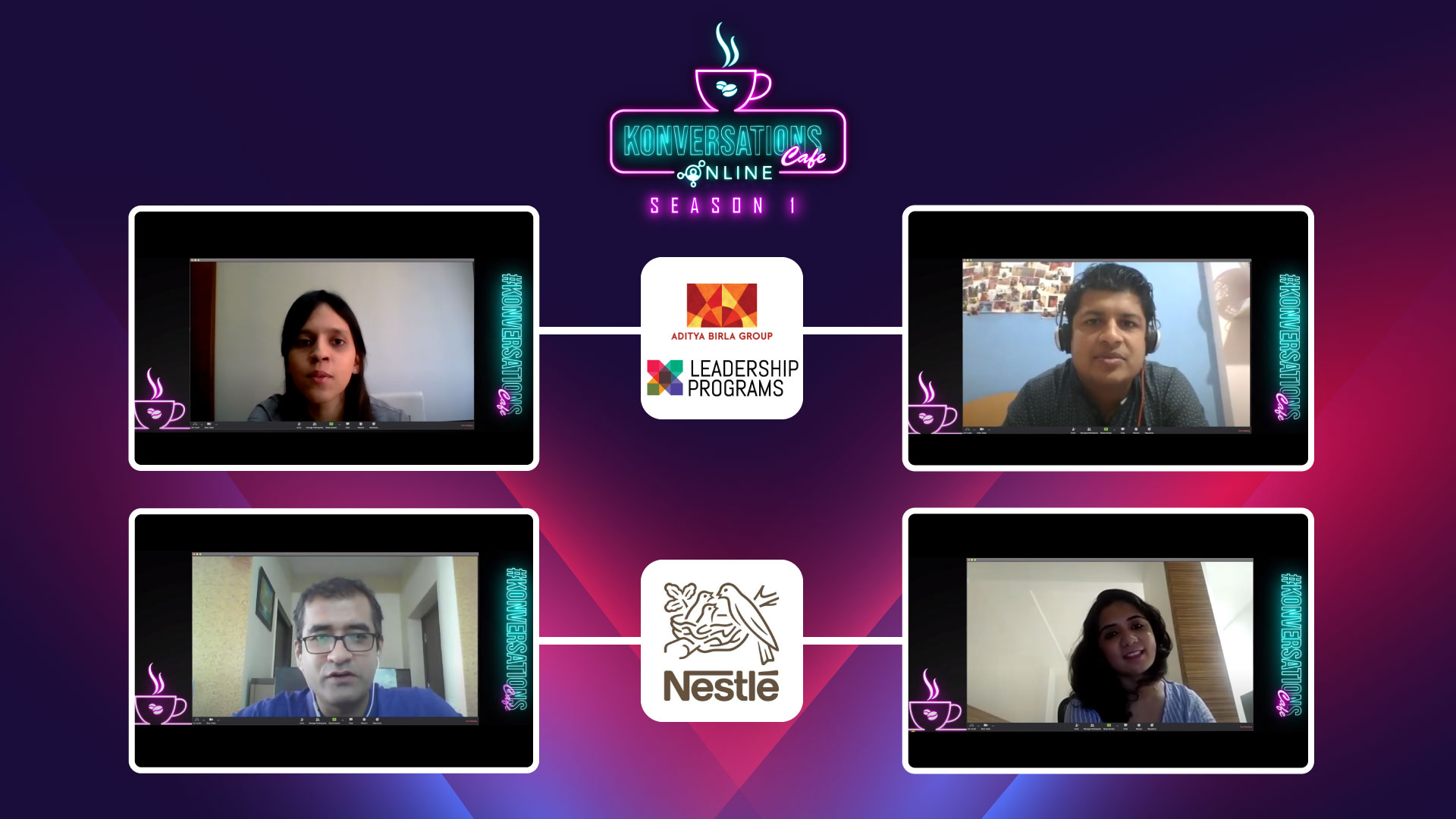 Companies like HUL, TAS, AB InBev, Mondelez, Shell, Nestle, and ABG have taken part in the Konversations Cafe historically, where students have gotten the opportunity to meet the recruiters.
This year, we have ABG opening up the session for us! So, why wait? Register Now
What Can You Expect From Konversations Cafe Online 2021?
One on one interaction opportunity with campus recruiters of major companies

Understanding the work and culture of an organization

Get a chance to ask direct questions to the managers of the company to solve doubts

Exclusive chance to be on the hotlist of the companies even before joining your B-school
Excited to take part in Konversations Cafe Online 2021, but don't know how!
Register For ABG Hotlist on the InsideKampus website.

Ensure that you

mention all your details

correctly and

put the questions

that you have for the recruiters.

Basis your profile, you will be selected in the Hotlist to take part in

an hour-long online session.
Oh, and did we tell you! This event is absolutely free!
So, don't wait for your opportunity to impress the recruiters when the summer placements begin. Take a step today and be on the hotlist of your dream company.
A curated list of students based on their profile and questions who would get a chance to be on the exclusive online webinar session conducted by team ABG and InsideIIM.