In an era where the importance of possessing managerial expertise is perceived to be sky high, Business Schools have emerged to be the pilots flying raw talent up to those heights. B-School participants are caught up in a race for competence. Competitions, grades, projects and of course, placements aptly depict their lives! However, in the pace of the present, the glory of the past often loses its share of limelight. The heart of an institution lies in its Alumni and their reflections paint its eminence. Through this article, we bring to you the heritage of SPJIMR through the eyes of its Alumni.
With a vision of being Asia's most innovative and socially responsive school of management, SPJIMR offers a variety of programs that allow participants to become value-based leaders. The Alumni note that as they move ahead in the corporate world, it is these experiences that keep them grounded to their core. Ms. Mallika Petkar (Batch of 2005-2007), who is currently the Vice President, Product and Revenue Strategy, Hotstar, says, "Ten years on, I can say that those two years have held me in good stead in life, both professionally and personally."
SPJIMR emphasises on innovation that could influence industry practices. The unique non-classroom learning programs are a product of the innovative mindset of our Former Dean Dr M.L. Shrikant. Mr. Alpesh Patel (Batch of 1998-2000), Founder of rsutra.com, says, "Long before CSR (Corporate Social Responsibility) was introduced to Indian corporates, SPJIMR implemented an educational approach focusing on social transformation driven by Gita Shibir, DOCC, Yoga, Management by practising and self-awareness course." He believes that continuous change and innovation is a hallmark of SPJIMR.
The Alumni consider that SPJIMR brought about a cultural shift in them, making them more responsive to societal changes and instilling in them the confidence to bring about a difference by challenging the odds. "The culture of SPJIMR stayed with me throughout my career with Philips, followed by Colgate Palmolive and finally to starting off my own venture. The attitude of challenging the norm and taking risks has been a very crucial part of this journey. For this, I am thoroughly indebted to SPJIMR", says Mr. Gaurav Agarwal (Batch of 2006-2008), the co-founder of Tripplatform.com.
The curriculum at SPJIMR is designed to allow participants to get a flavour of the corporate world. The emphasis on group-based projects, ADMAP program (which gives the participants a chance to shoulder important responsibilities, like Admissions, nurturing Alumni Relations, Industry relations, with full autonomy under the guidance of faculty members) and peer learning provides the participants a glimpse of real-life management. "The curriculum was designed in such a way that it simulates and captures the corporate set up, making it a seamless transition when I had stepped into the Organisation. There were committees which made us entrepreneurs in our own way. We were empowered to steer and run the committees within our group which gave us a holistic development", says Mr. Shanthakumar Sukumaran (Batch of 2007-2009), Program Manager, Ashok Leyland. In similar context, Mr. Sanchit Mohan (Batch of 2010-2012), Global Brand Manager at HUL, says, "By getting us to work in groups on co-creating ideas, assignments and projects we are practically taught how to manage stakeholders and teams, a skill that I have found to be of paramount importance in my career."
SPJIMR sets out the mission of creating managers who will recognise, understand and uphold the social relevance of business decisions, including the underserved sections of the society. Mr. Atul Khanna (Batch of 2000-2002), Vice President, Edelweiss Financial Services, says, "The culture of Indian values and social consciousness is unique at SPJIMR. This has helped me in my daily interactions with stakeholders by allowing me to see the bigger picture."
The heritage of SPJIMR has been kept intact by its Alumni who have displayed value-based leadership in different walks of their lives. SPJIMR takes pride in giving to the world individuals who inculcate the social influences in their decisions as they step out to innovate and challenge the norms.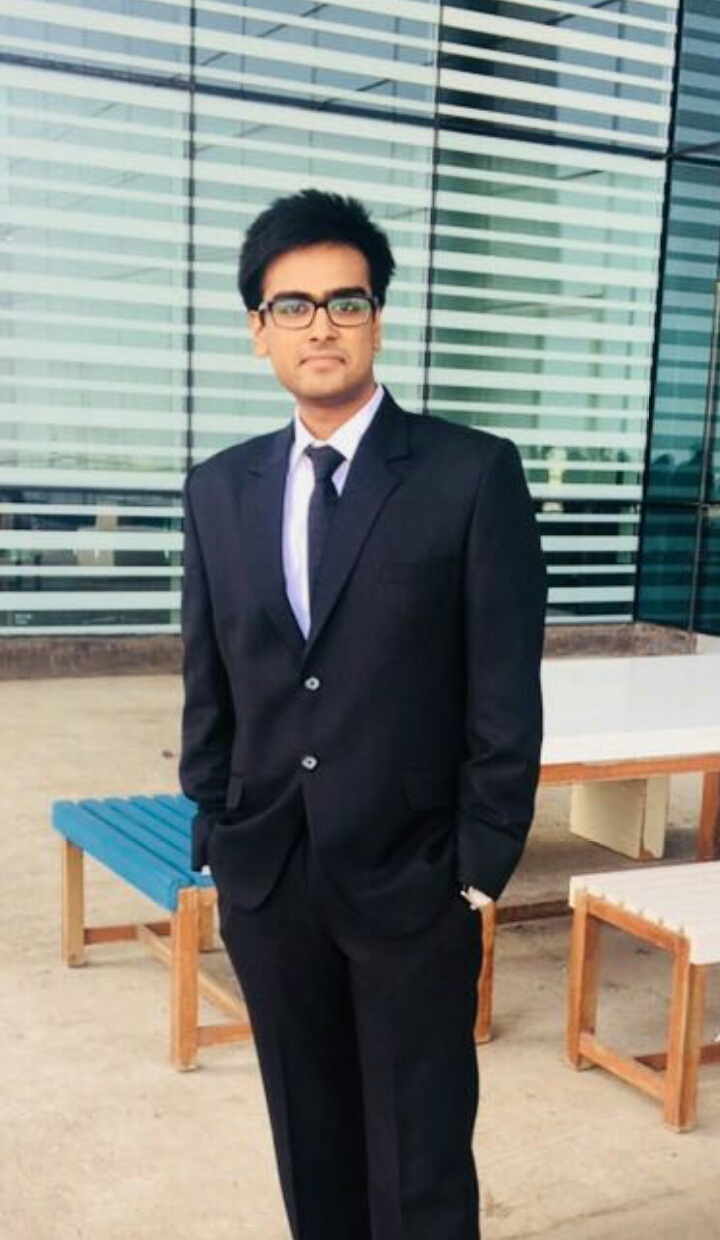 Aayush Jhawar is a PGDM student of Finance at SPJIMR. A Chartered Accountant by profession, Aayush is a national level elocutionist. In his leisure time, he prefers watching movies, listening to music and playing cricket.
*This is a promoted feature