The calm, beautiful sunrise complimenting the Bandra-Worli Sea-Link on the way, was just the contrast to my nervous and excited heart, as we interns approached Mahindra Towers, Worli for the first day of our induction. Butterflies in the stomach when starting something new was not an unfamiliar feeling at that moment, but was as intense as any of the previous times of transition.
The cabby took that last right, and, thus, emerged a group of huge, red-colored buildings that comprised the corporate headquarters of the legacy group that was about to open its arms to us youngsters. Warmly welcomed, we were glad to see that the GMC team was equally excited to have us there, if not more.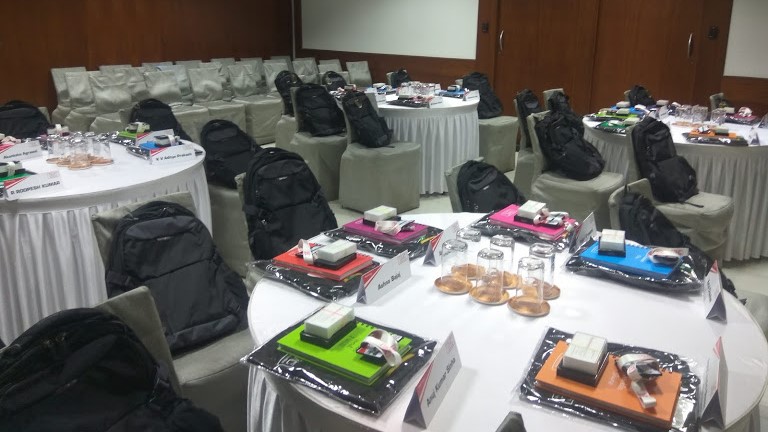 The Induction took off with us introducing ourselves and stating 'n' number of interesting things about ourselves. How was 'n' determined? By randomly unwinding a toilet roll of course! Yes, you read that right, a toilet roll (freshly bought thankfully), needed to be unwound before anything was told to us, and the number of sections that each one pulled out was 'n'. So, more pulled toilet paper pulled (ironically so, here as well) meant higher struggle.
Not the most conventional start, but quite whimsical indeed. I got to know that my fellow interns are definitely better than me at remembering/making up interesting stuff about themselves.
And now came the actual induction part. The sessions that followed had only two similarities. Firstly, the people who came to spoke to us were truly great business leaders who had taken out precious time to address us newbies and secondly, great food was sandwiched between sessions (pun intended, cause I am waiting for dinner as I write this part :P).
Every one of these accomplished people who had come to talk to us had a unique flavor, BUT a common spirit. And though not all of them were vocal about it, the spirit did resonate in everything they told us. The proof of the existence of this spirit lies in the fact that they and the entire Mahindra group has a name for it – Rise.
To be honest, this was not just a four lettered word written in light grey for most of us who came here. It was an organisational value to describe core principles of the group for the better remainders of us (i.e. OB3 toppers). But as the induction progressed, I believe I started seeing Rise for what it truly was – a philosophy. As Prince sir (EVP Group Human Capital) puts it, Rise is about its three pillars of accepting no limit, alternative thinking and driving positive change – a philosophy I've observed in the greatest leaders (my role model Elon Musk included).
Other gems of Mahindra's induction that stuck with me included Anish Shah (Group Strategy President) sir's rationale on why Mahindra gives all its businesses enough time (or as he put it, a "runway to grow"), Group CFO Parthasarathy sir's simplicity of utilising just two measures of Return on Capital Employed and Margin of Safety for as huge and diversified a group as Mahindra and Dr. Pawan Goenka sir's practical vision with respect to the entire nation's automobile market.
But one talk that stood out was the one by Hemant Luthra sir, who not only steered Mahindra towards success via the best of partnership decisions, but has great comic timing. Nothing like hearing a legend's story from the horse's mouth amidst a blend of satire, puns and at times much needed roasts.
Key takeaway – "The fastest way of learning is to say I DON'T KNOW!".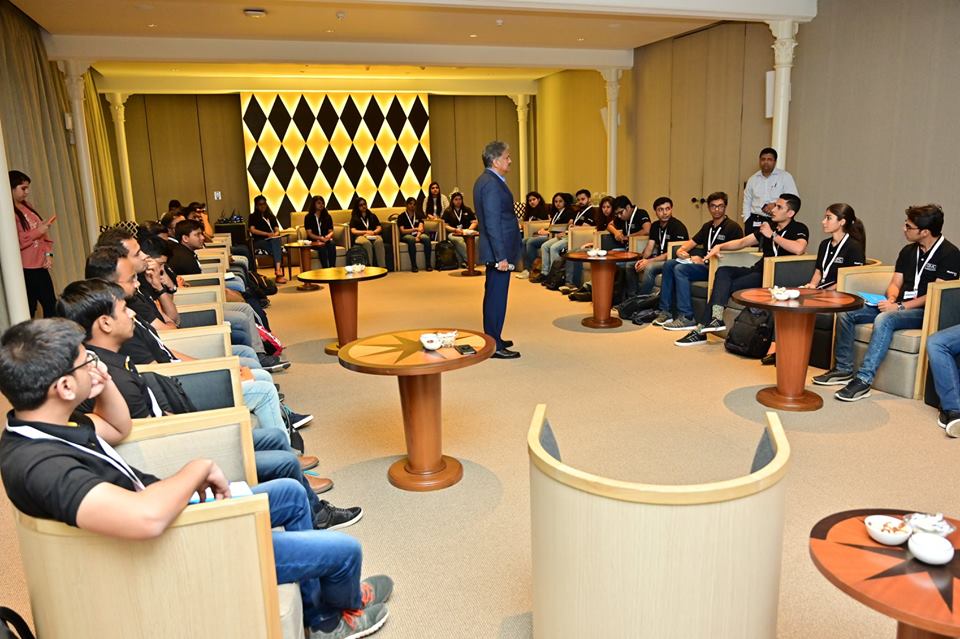 Another session that deserves a paragraph to itself is the one with the great entrepreneur himself – Anand Mahindra.
The grandeur of his office at Colaba was enough to make us nervous about meeting one of the greatest leaders on the planet. However, what was grander was his aura as he entered conference room – a cocktail of assertive and bold, yet humble and mellow traits. He started an insightful discussion on leadership, not by throwing fancy jargons or even talking of his own greatness, but by making us kiddos give our opinions! With the keen interest he displayed in views expressed by each one of us, it wasn't difficult to conclude (at least for me) that the keenest learner in the room was none other than Mr. Mahindra himself. :)