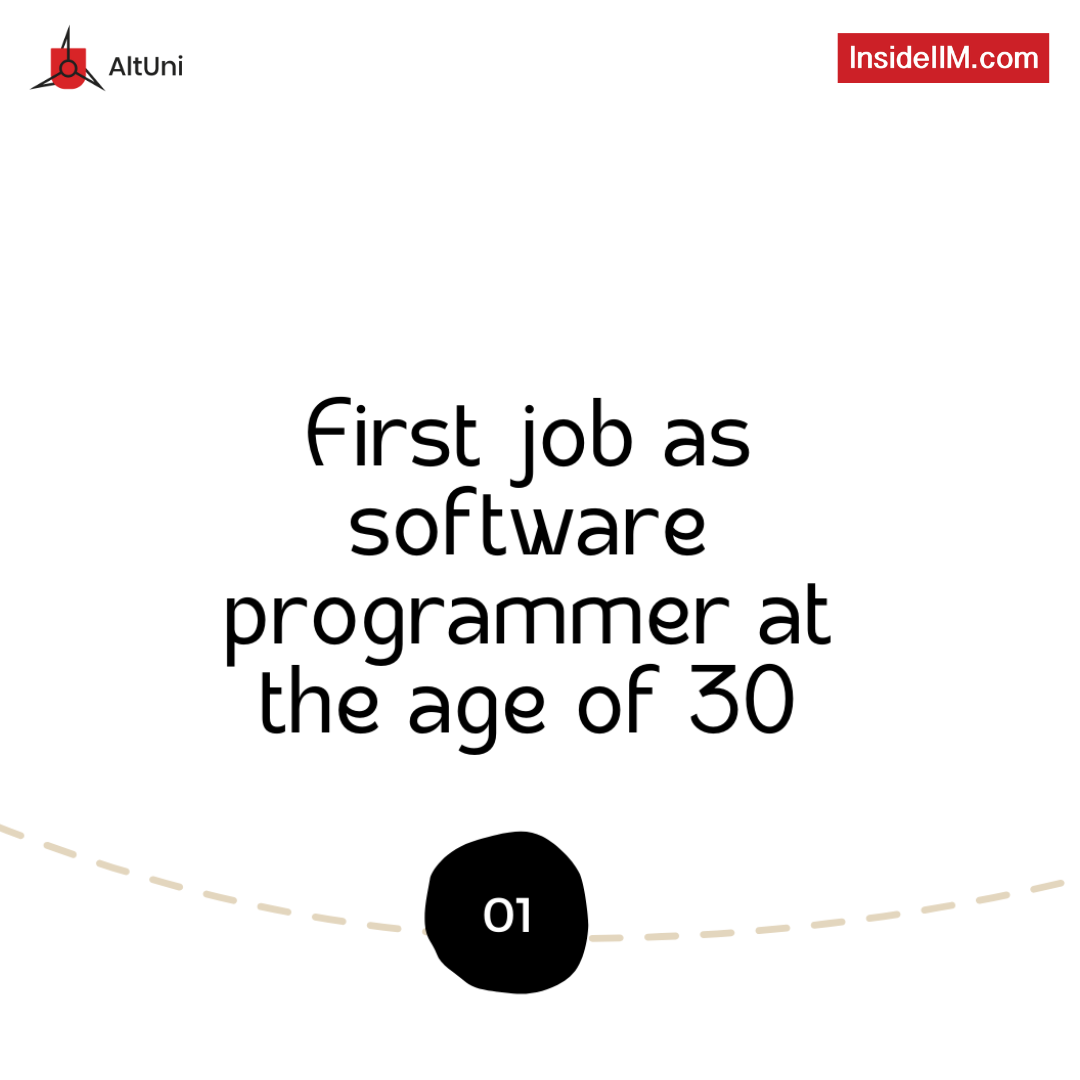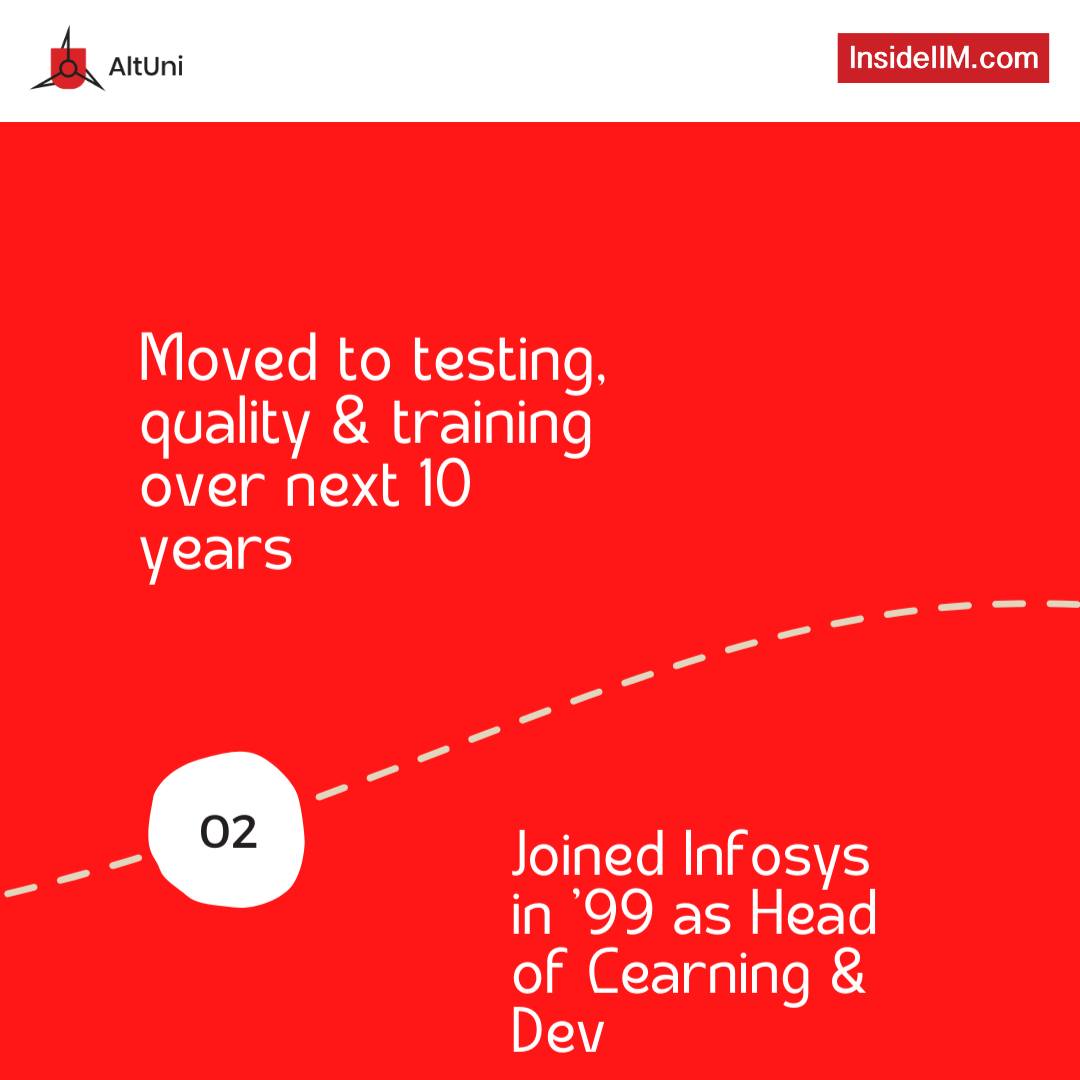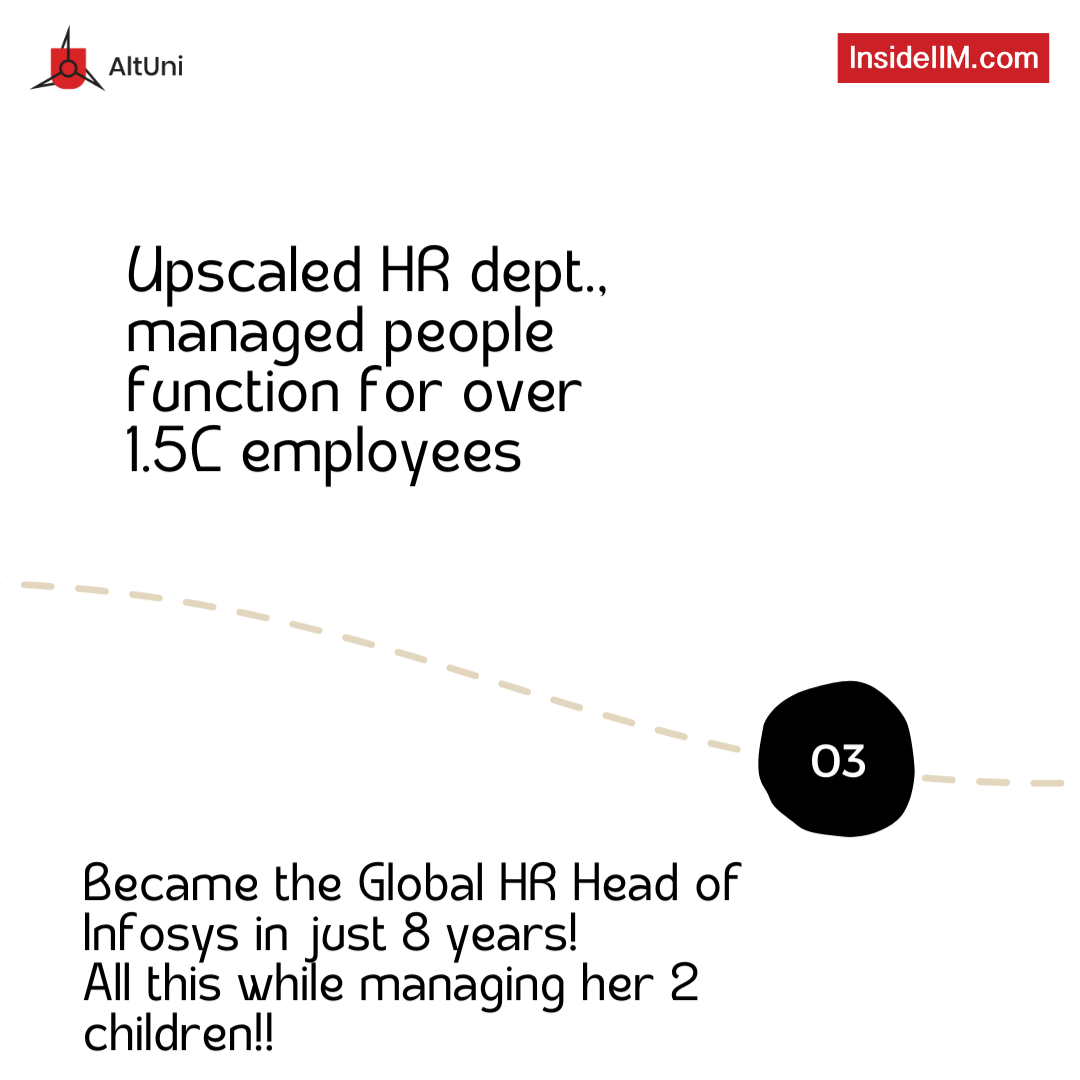 Starting to work relatively late, managing children with work, and changing tracks post working as a software programmer, Nandita was ready to take on every battle that came her way, which reflects in her favorite quote "Your attitude almost always defines your altitude in life".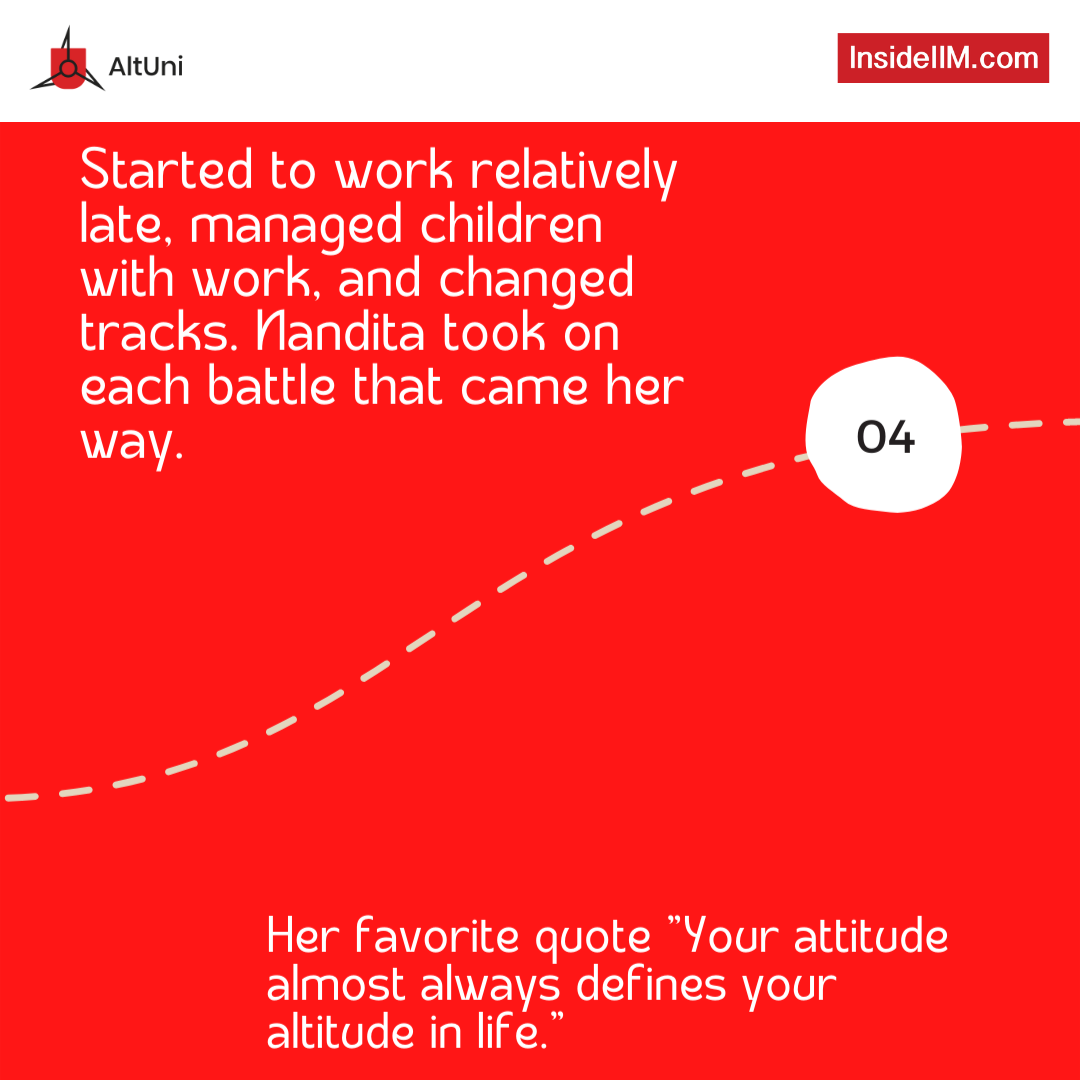 Nandita teaches us that it's never too late to do what you like and that taking risks is a part and parcel of life. Being an experienced campaigner in the HR industry, Nandita believes that the next big thing in the HR industry is going to be Artificial Intelligence, Empathy, and Analytics.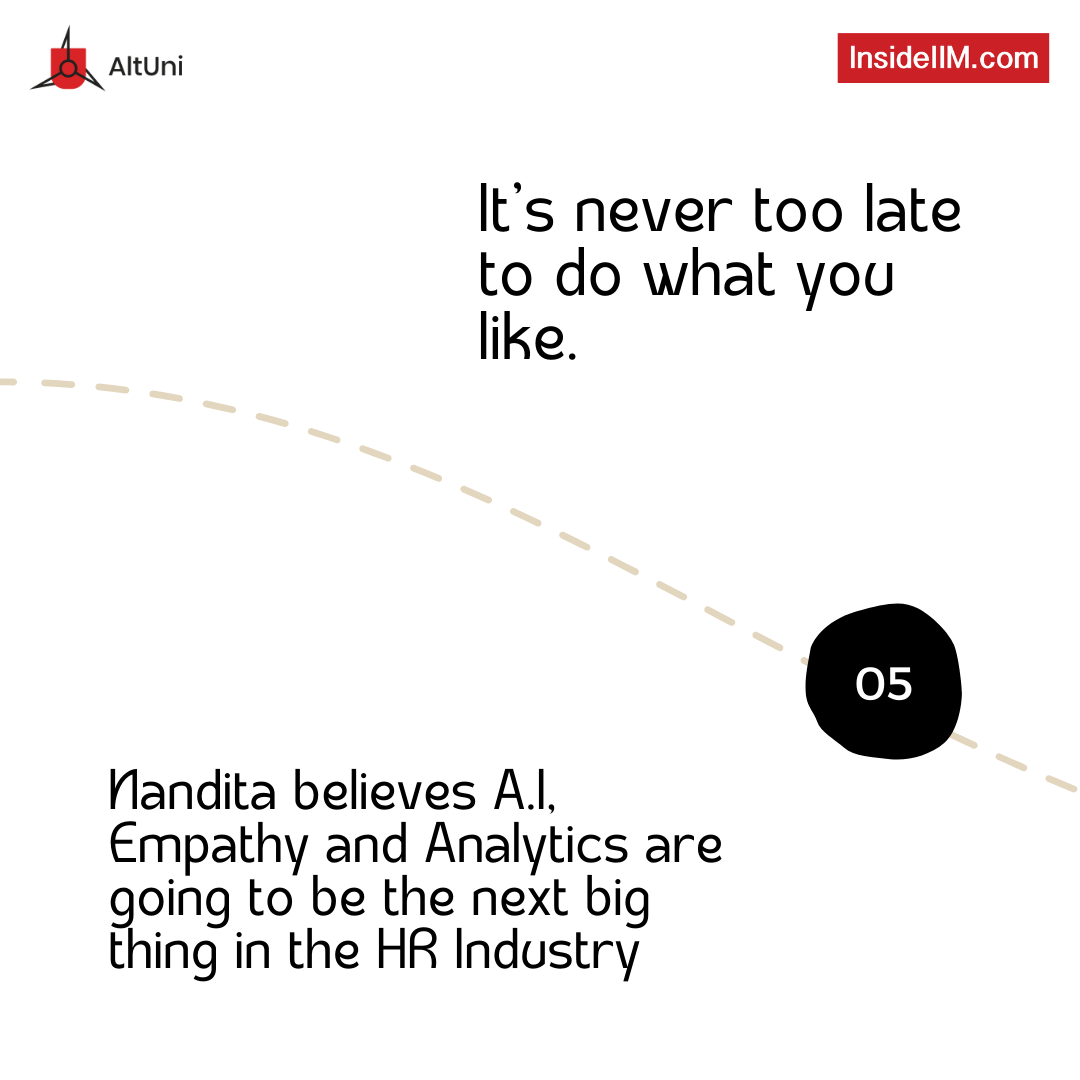 One thing amongst many others that we learned from Nandita's journey is that one shouldn't shy away from taking risks and doing what one likes.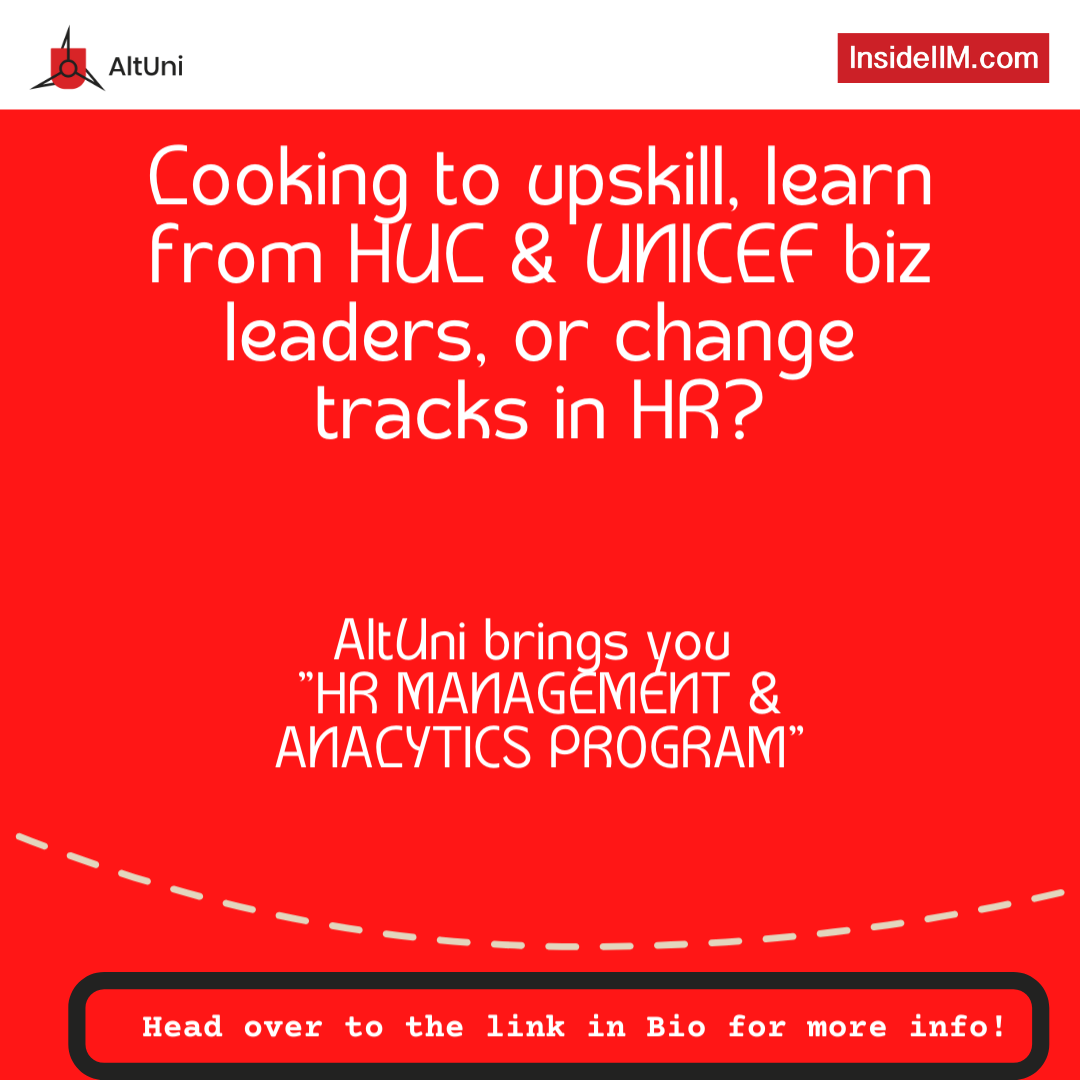 AltUni brings you the "HR Management & Analytics Program", a program that brings you a perfect blend of HR Management Learning with Analytics. Suited for working professionals, students, and people looking to change tracks alike, this course provides you with an opportunity to learn from some of the best in business, and HR leaders of HUL & UNICEF, along with providing an opportunity to work on Capstone projects. And this is just the tip of the iceberg!!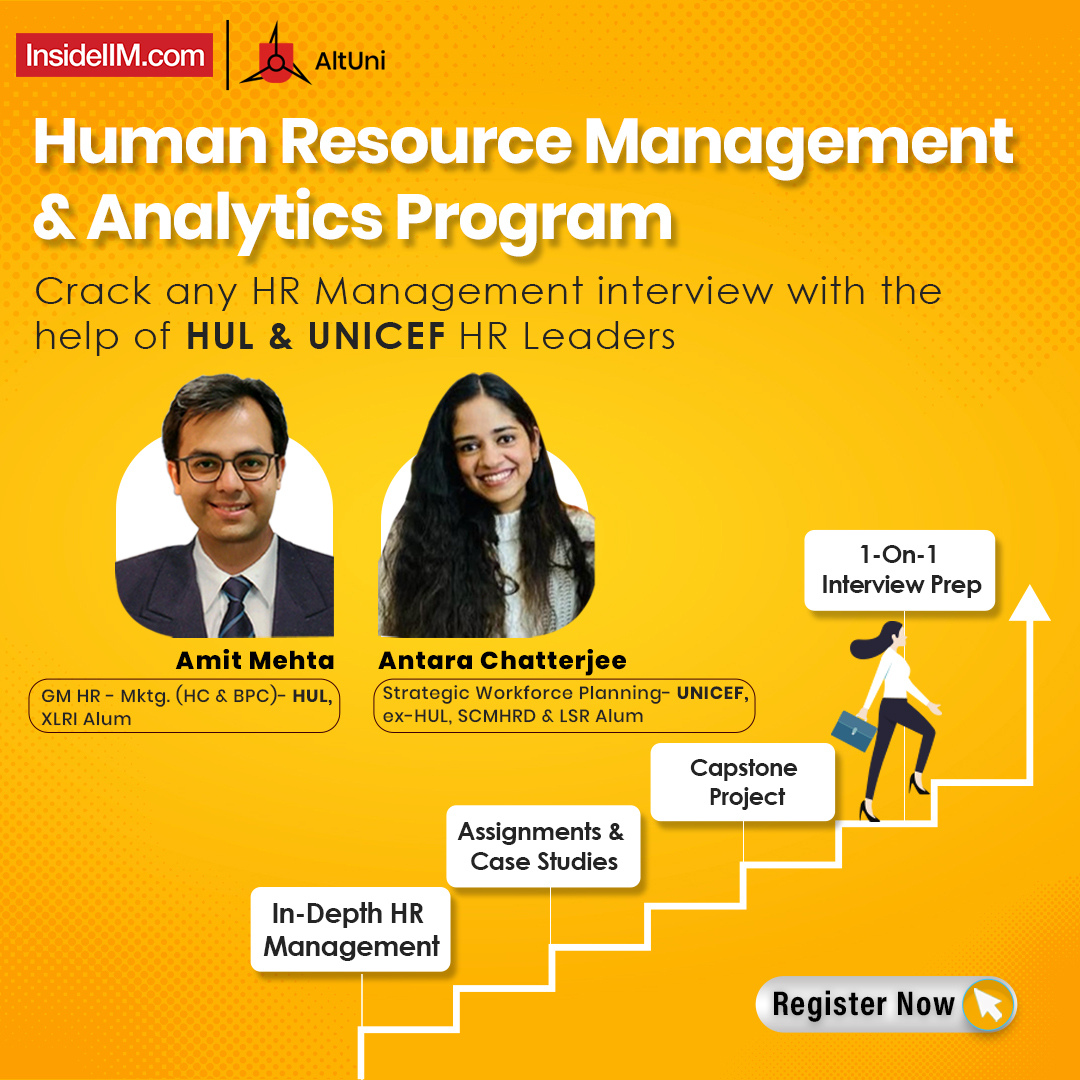 Who Are The HR Leaders Who You'll Learn From?
GM HR - Marketing (HC & BPC) and Head - Employer Brand - Hindustan Unilever Ltd. (HUL)
XLRI and VJTI Alum
Strategic Workforce Planning at UNICEF, ex-Hindustan Unilever Ltd., ex-Reckitt
SCMHRD & LSR Alum
What Will You Get?
40+ hours of learning sessions with HR leaders of HUL & UNICEF
Follow-up sessions by guest HR experts from top companies
Get hands-on experience with Capstone Project and showcase it in your CV
6 hours of dedicated soft skills learning & interview prep from industry experts.
Master the interview techniques with AltUni Career Services - 1-on-1 sessions on profile building & mock interviews
An interactive & omnichannel learning environment with live classes, capstone projects, case studies, & assignments
Obtain an industry-recognized AltUni Certification and outplay other candidates.
On top of this, when you become AltUni alumni after this program,
you get a list of exclusive, curated job opportunities every week in your inbox,
get a direct entry to Klub AltUni without ZERO extra charges, and
grab exciting discounts on every program that is launched!
Why Should You Sign Up?
An aggregate program rating of 4.7 out of 5
Every 3 out of 4 participants rated the sessions 5 out of 5 in terms of informativeness
70% of the participants rated the sessions 5 out of 5 in terms of interactiveness
85% of the participants would surely recommend this program!