As stated earlier, we will not express any team opinion on any placement report published on InsideIIM.com
No highlights were sent to us by the placement team at IIM Bangalore. Hence, we have used snippets from the Press. We will update this if we get the highlights.
- First-time companies on campus were Facebook, Accel Partners, Catamaran Ventures, Merck, Alshaya, EBay, GE, Sony, Shell, DuPont and Uninor.
- Placements were concluded in 8 slots spread over 4 days with 265 offers made in the first 2 days. 100 women participated for the first time ever.
The Report below is as per IIM Bangalore policy which for years has been that of not revealing stipend or salary figures.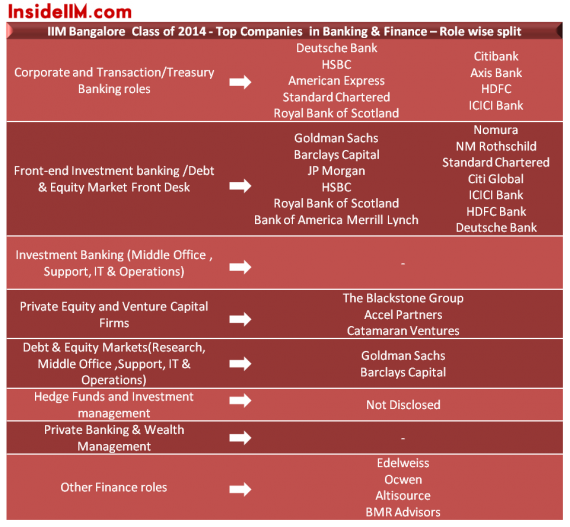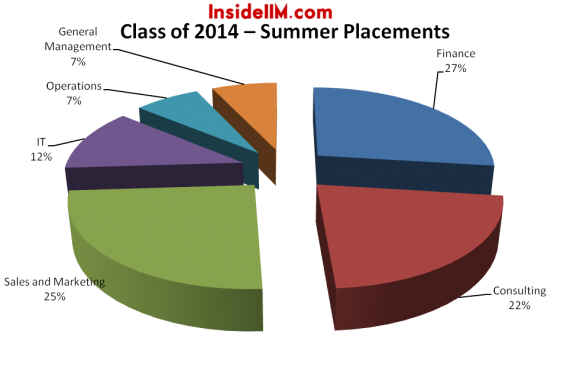 We would like to thank the placement committee of IIM Bangalore for providing information in the InsideIIM.com format. We believe it will be of immense help to readers, aspirants and recruiters.
This is the fourth in a series of reports that InsideIIM.com will bring to you this season. We are committed in bringing you a complete picture. We will also ensure that no irresponsible reporting is done on this website. Attempt will be made to verify the data with the institution before any publishing is done. However, lack of response from the institution will not prevent us from providing insight to our readers. We must also put a disclaimer that despite our best efforts it is not always necessary that the data given to us is 100 % accurate.
Summer Placement Class of 2014:
For Summer Placement Reports of the Class of 2011-13 please click here
Perspectives - Career perspectives from those who have faced the battles and reached the top.