(Read IIM Bangalore's previous Placement Reports on InsideIIM here : Summers - 2011, 2012/Finals - 2012,2013 )
Highlights of the Summer Placements at IIM Bangalore for the Class of 2015
- Summer Placements concluded in record 3 days with 398 offers from 135 companies
- New recruiters included firms like Bristol-Myers Squibb, C.K. Birla Group, Feedback Infra, Indegene Lifesystems, Roland Berger
- Investment Banks like UBS, Bank of America Merrill Lynch, Barclays Capital, JP Morgan, Goldman Sachs, - Standard Chartered, Nomura continued recruiting for Investment Banking & Capital Markets divisions and Bank of America Merrill Lynch offered new role for its FICC division.
- Premier investment and advisory firm, The Blackstone Group recruited exclusively from IIM Bangalore.
- Increasing number of MNCs and banks hired for international career programmes with more than 50 students expected to intern at international destinations.
- Johnson & Johnson, Bristol Myers-Squibb and DuPont recruited for International Marketing Leadership programs.
- Students also showed interest in start-ups like TaxiforSure and FreeCharge, choosing companies offering hands-on experience of working in a start-up environment over regular recruiters.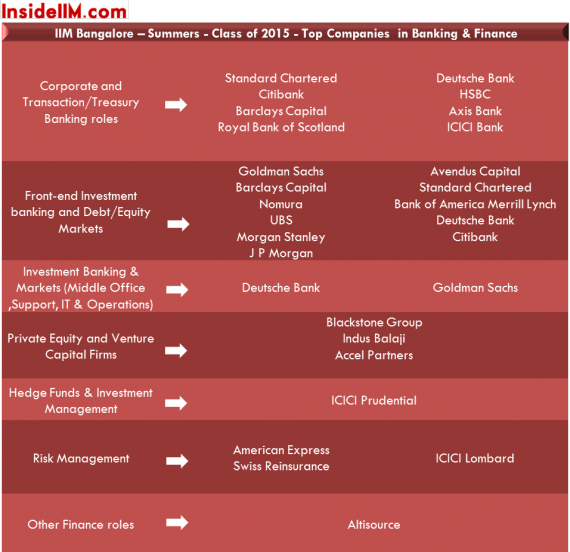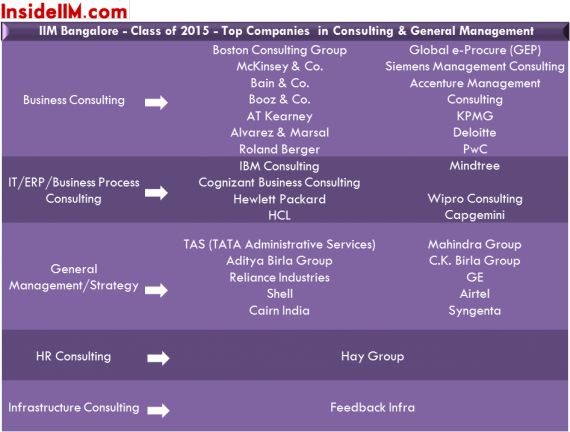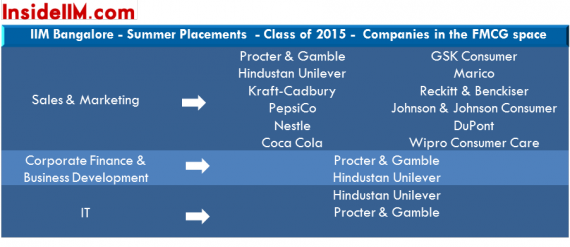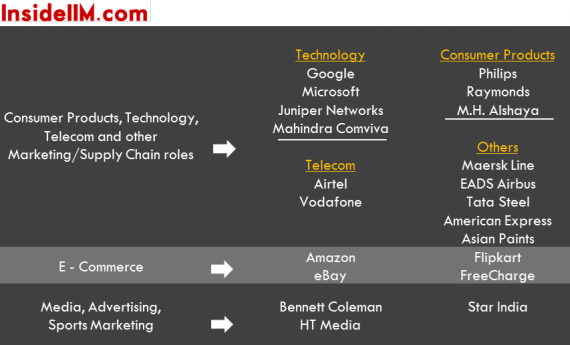 The report has over 90 of the 135 companies that made offers. The list above is not exhaustive.
We would like to thank the IIM Bangalore Placement Committee and the CDS Office for their co-operation.
In case you wish to point out anomalies in the report, do write in to us at editor(at)insideiim(dot)com. We will try to clarify it with the placement committee. Anonymity will be ensured.
Read Stories by this author here
You may be interested in :