The Free-Rider Dilemma at B-Schools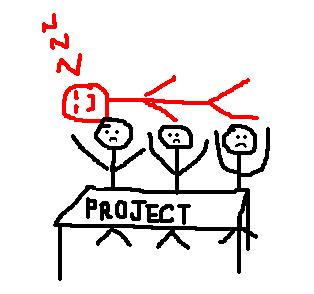 'Free-rider' – this is one word all B-schoolers are familiar with. If we go by definition, 'free-riders' are people who benefit out of something without paying for it. Whether you hate them or are indifferent, you cannot deny the fact that their presence (or should we say absence!) in your groups does lead to a lot many critical changes in things like division of work, number of hours that you spend on your project/case etc. The primary reason behind free-riding can be attributed to a phenomenon called 'Social Loafing' according to which the efficiency of individuals decreases when they work in a group as the onus does not lie completely on them. Although, most free-riders show the same behaviour in terms of not turning up for meetings/discussions, not replying to messages, not picking up phones etc., the ways in which they do it is unique to every individual. Here is a non-exhaustive list of some common types of free-riders that we encounter in daily life.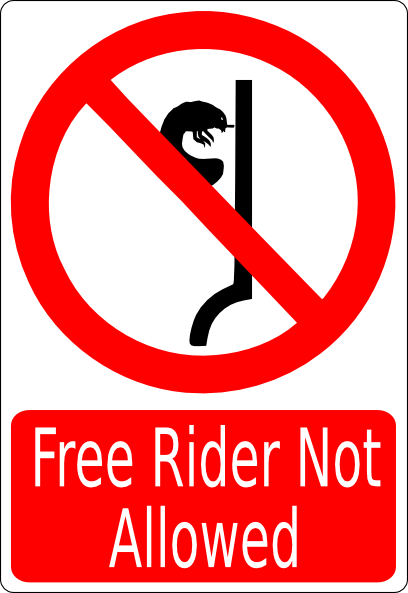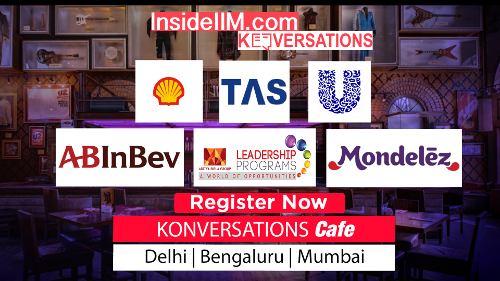 1. The lazy bums – They are the followers of Ronald Reagan who believe that hard-work has never really killed anyone, but why take a chance!? They feel that they ought to study, give their bit of contribution to the group, but then, not at the cost of giving up on their energy that they will lose by walking to the Library or stressing their eyes by reading the case in fine-prints. Thanks to their sheer laziness, they feel they are better off watching the Garfield series in the comfort of their cozy hostel bed.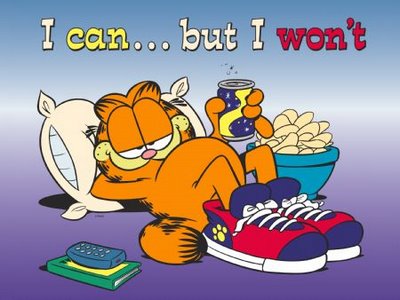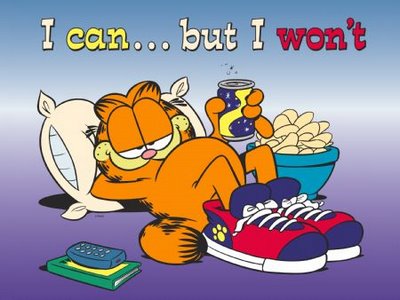 2. The doubtful ones – The common misconception that is harboured by many a student in B-schools is that almost all the other students or at least a huge chunk of them are smarter than them. This might be true to a certain extent, but, can the people who have cracked the entrance exams with almost the same scores be starkly different from one another? Well, it is this inferiority complex that inhibits some students from performing to the best of their capabilities as they feel their views will not be respected and will be laughed upon.
3. People with different priorities – B-schools are known for moulding students into all-rounders. Apart from the regular classes, there are a lot many activities happening almost every day. Here, you have different sets of people who give importance to different things. This may be due to –
–   Too much involvement in non-academic pursuits like activities of Committees, Clubs etc.
–   Too much involvement in academically unproductive activities (you know what we mean!) – This group comprises of party animals, victims of excessive wanderlust and the perennially homesick babies
–   Too much involvement in many academic activities, all at the same time. (Biting more than you can chew!)
4. The poor time managers – The one important thing that B-school life teaches students is judicious time management. These are the people who, even though have no intentions of free-riding, but end up doing so because of poor scheduling and the fact that they are never able to manage all things in time.
5. The hypochondriacs – These people are perennially sick. Every other time, they can come up with some new 'imaginary' disease to chicken out of contributing to group-work.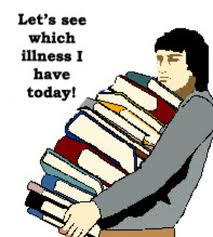 6. The 'true' leaders – They are true leaders in real sense as they end up doing nothing more than delegation of work amongst the group members. They feel they have contributed significantly by just ordering and not doing anything more substantial.
7. The Sleep-lovers – They are the ones who feel 'sleep' is the elixir of their life. They cannot compromise on it at any cost. But, believe it or not, almost all of us fall into this category.
There cannot be a thorough distinction between the different categories as overlaps may happen depending on the personality of the free rider. Most of them are glib speakers and can neatly wrap lies in a manner in which people might not even realize they are lying.
We all have adopted either of these tactics sometime or the other in life to flinch away from working hard. In the end, all that we need to learn is – Work & let others work!
– Venu Merh
About Venu
An Upantya Visharad in Hidustani Sangeet and in Bharatnatyam, Venu has been the epitome of versatility and consistency throughout school and college life. An EC engineer, she was a member of AIESEC & NU Tech where she managed various activities. She is a big Sheldon Cooper fan, loves micro blogging and working for stray animal welfare. She is currently a management student at IIM Kozhikode (Class of 2015).
Twitter handle – @foodasaur
You can read all stories by Venu here. Follow her on venu.insideiim.com
Venu Merh
An Upantya Visharad in Hidustani Sangeet and in Bharatnatyam, Venu has been the epitome of versatility and consistency throughout school and college life. An EC engineer, she was a member of AIESEC & NU Tech where she managed various activities. She loves micro blogging and working for stray animal welfare. She is currently a management student at IIM Kozhikode (Class of 2015). You can read all her stories here. Twitter handle - @foodasaur