I visited Toyota service station to get my Corolla serviced. This is what I observed:
1. Location: The service station, I was requested to visit, was located at Reay Road station, in Mumbai. To put it mildly it is extremely inconvenient to reach it. To obviate this problem, Toyota service station offers a free 'pick up & drop' facility for car servicing / repairs. This means that an owner desirous of getting her car serviced has to call the service station – and the service station will arrange for the car pick & drop at no extra cost! But when I visited the service station this service was not 'easily' available because the service station was facing drivers' shortage! Many drivers had left the service & their position was not yet filled!
2.Hospitality: We were warmly greeted & offered tea / coffee not once but on multiple occasions! The visitors area had free Wi Fi facility - for password I had to seek help ….
3. House Color: It seems that Toyota has chosen 'red' as its house color. There were smatterings of red color in the visitor's area. Why should a brand 'own' a House color? House color improves brand recognition by up to 70%! This means that if Toyota 'owns' red color in mind of its customers then whenever / wherever they see red color they are likely to be reminded of Toyota!
4. Job Title: The person assigned to assist me, introduced himself as 'advisor' & not a 'mechanic. Slipping into his role, he asked me to describe the problem I was facing with my car; he listened patiently to my woes; interjecting occasionally to get clarity on issues. Having understood my woes he got down to advising me, akin to my family doctor, what was wrong with my car & patiently explained the proposed treatment for resorting the car back to pristine health!
5. Creating products to meet requirements of today's car owners: Today car owners are 'cash rich but time poor.' To cater to these customers, Toyota is offering 'high quality express maintenance in just 60 minutes!' Did you notice the use of Hot Button 'just" & the service delivery time promise of 60 minutes? In today's time a brand just cannot make a claim of a service, but quantify it explicitly!
6. Additional Revenue Stream through strategic Alliance: Bridgestone tyre & Exide battery were prominently displayed in the service station. Needless to say that Toyota would be having a strategic alliance with them - when these brands are purchased I am sure there would be a revenue sharing arrangements among them!
7. Educate Customers on how to be a good vehicle owner: Today's brand are educating their customers on how to be a 'good' customers. Take airlines. They are offering tutorials to fliers on how to be a good / well-mannered flyer! Similarly Toyota is seeking to educate its customers on how to be a good vehicle owner. For that leaflets are kept in the service station, which a visitor can carry back. One leaflets talks about – 'Vehicle Care Mile After Mile'. The leaflet educates the owner on what she should do 'to make the car smile' and provides the answer – go in for periodic maintenance which will ensure that the vehicle is in best condition which in turn will make them happy. Of course there is a hidden business agenda in distributing these leaflets - the periodic maintenance should be done at Toyota Service station. Although not specially stared but implicitly implied! Another set of leaflets educates customers to opt only for genuine Toyota spare parts – because it leads to lower cost of maintenance that culminates into more savings! Of course this means more business for Toyota!
8. Social Proof: A brass bell is strategically hung at the exit of the visitors' area. A notice above it reads – 'If you are pleased with the service please ring the bell.' What is objective of getting customers to ring it? The sound of the bell acts a great source of motivation for the employees because it is public appreciation of the service rendered by them – which in turn would get them motivated to keep on providing the same level of service to every customers so that each one of them rings the bell. Also for other customers sitting in the visitors area, the sound of the bell is a 'social proof' that the service station is providing great service!
9. Getting the best ideas form outside your industry: Toyota may have been inspired from a Quick Service Restaurant! Pizza Hut made the concept of getting pleased customers to ring the bell to express their happiness with the service popular.
10. Service Guarantee & penalisation: The service station has posters which inform the visitor to avail of the service promised to them & if they did not receive instant response then were eligible for a reward. Take the free pick up & drop facility. It was not active the day I visited the service station. Will I be available for a reward had availed of it?
While all these aspects of service provided by Toyota were good, but I also faced a problem – non-availability spare parts. I presume to cut down on Working Capital Toyota would have cut down on inventory stocked at each service station. Result - many spare parts are not available at the service station.
In my case, the advisor checked on the system to ascertain if it was available in stock at their central warehouse – in this case it was! After checking with me he placed order for it.
I have been informed that when the parts arrives I will be notified & I will have to bring the car back to the service station for installing it!
The company in order to bring down its Working Capital does not stock all parts required to service a car. Result – the company brings down its Working capital but equally well ensures that the customer carries back a unpleasant experience! It has happened to me 2 times. Result - bad buzz for the brand!
1. A brand should offer unconditional guarantee to its customers – this means that service should be offered without an ' * '. In Toyota service station most of the service offered had ' * ' mark on them.
2. When a brand makes a promise, it should make sure that it could deliver it. Else it should not make them.
3. A business should not keep its business interest ahead of customers' interest. On the contrary a good business always keeps customers' interest ahead – first & always.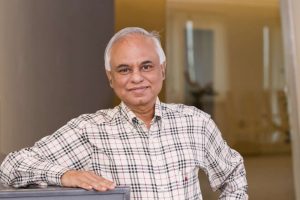 In this series, Rajesh Srivastava, Business Strategist and Visiting Faculty at IIM Indore gives you a regular dose of strategy case studies to help you think and keep you one step ahead as a professional as compared to your peers. Rajesh is an alumnus of IIM Bangalore and IIT Kanpur and has over 2 decades of experience in the FMCG industry. All previous Strategy with RS posts can be found here.