What Makes IIM Kozhikode Hatt-K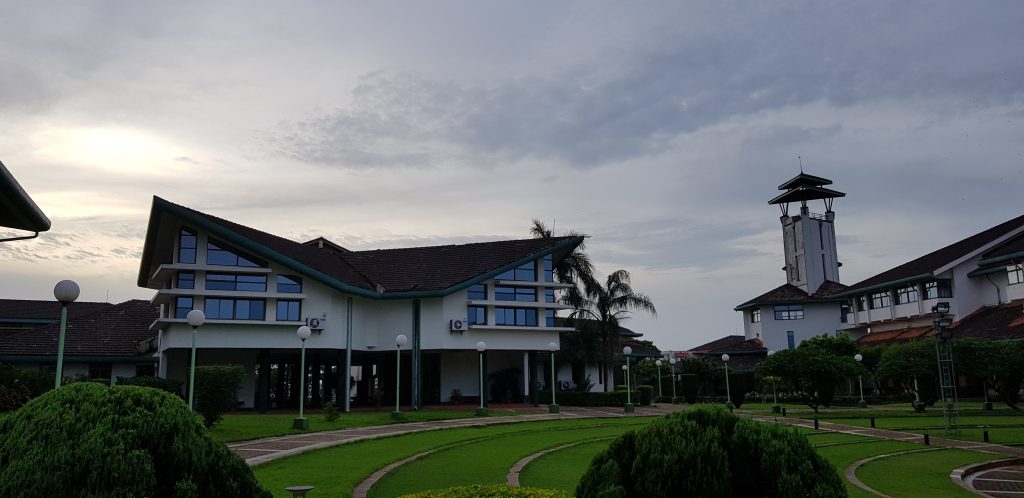 IIM Kozhikode, a proud member of the older IIMs is one of the most premier institutes of India. If you are a B-school aspirant, I am sure you know everything about its ranking and placement statistics. But a college is much more than that. Let me shed some light on things you MIGHT not be knowing about IIMK –
8 Things To Know About IIM Kozhikode
A Campus To Die For
There is not one single business professional, who has come to campus and not mouthed these lines – "I had heard your campus was very beautiful, but this is much more breath-taking than I ever thought." And this is followed by "Tell me one thing, how do you guys study here?" Our campus is extremely well designed. A mixture of architectural genius and natural beauty, it is one campus which makes you feel at home. If IIMs ever go out of business, I vote to convert this into a resort.

Bhooklagi
How many successful start-ups do you know of? Let me re-phrase it a bit – How many PROFITABLE start-ups do you know? Well, Bhooklagi, a start-up owned by the PGP students of IIMK is one of a kind. It basically delivers food to IIMK students, through having tie-ups with various top eateries in Kozhikode like KFC, McDonalds, etc. The way to a student's heart is through the stomach anyways :p
Gender diversity
IIM Kozhikode is a pioneer as far as promoting gender diversity is concerned. It was the first IIM to have a batch with girls MORE than boys, a feat very difficult to replicate for any college. To further bolster girl education, they have decided to reserve 60 seats specifically for them in the 2019-2021 batch. I think this is a welcome move and goes to show the commitment IIMK has towards education for all.
Business Museum
IIM Kozhikode is the proud owner of the first Business Museum of India. The museum, spanning over 23,000 square feet was inaugurated in 2013 by then HRD Minister Palam Raju. The museum intends to inspire budding entrepreneurs by providing the rich trade history of Kozhikode and about business in India. Many business houses, including Tata, Godrej, Reliance, Reserve Bank of India and Infosys have set up their pavilions inside the museum

Going Digital
With demonetisation and push of the current government towards digitalization, India is slowly moving towards becoming a cashless economy. And IIMK is not far behind in this game. The kiosks which serve tea, snacks and refreshments have biometric devices which ensure cash is not needed at all in the campus. The admission office takes Rs. 25,000 as a deposit for 1 quarter and all your purchases get deducted from that. Obviously, you get the balance as a refund. However, no interest in the capital is given.
AF Matthews
How many of you have seen seniors attend YOUR lectures sitting on the floor just to experience the lecture again? This is the kind of following this professor enjoys. Widely regarded as the best professor of India, Professor AF Matthews is an experience everyone should have. From religion, God, sex, patriotism to social issues plaguing India, he has an opinion on them all. As a part of his course, he makes you watch around 10 offbeat movies, each with a different message in the end. Legend has it that each and every person who has watched his movies has cried at least once. Did I cry? Well, let's move on :p
Unique way of celebrating festivals
Onam, Ganesh Chaturthi, Navratri, International day – We celebrate them all. From wearing Mundus (Lungis) and Saris in Onam, to going all out traditional in Navratri, special care is taken about the attire by our merchandising committee. To encourage our international exchange students, we have a day where we invite them to take over our mess and prepare specialities of their countries for the entire campus. This is followed by dance performances by them. "Athithi devo bhava" truly!! And we get delicious food so, win-win right? 😀

The PR Cell
IIMK is one of the few colleges with an active social media presence. We have a special committee – The PR Cell, which handles all social media websites like Instagram, Twitter and Facebook. As far as Twitter is concerned, IIMK is one of the very few colleges in India which have a blue tick. Oh yeah, verified and shit! And guess what, the Prime Minister of India, Shri Narendra Modi is one of our followers. Well, what are you waiting for? Follow us right away!
There are many more things I can talk about, but I guess I have made my point. Experience it to believe it 🙂
Also Read:
Akshaykumar Sirsalewala
Akshaykumar Sirsalewala is a Chartered Accountant and has cleared all levels of CFA and FRM. He is currently a student of IIM Kozhikode 2018-2020 batch, where he is pursuing MBA finance. When he is not studying, he is either guiding young minds or writing on Quora for CA aspirants.