Did you ever wonder from where Cyrus Mistry derived inspiration to excel at his job, when he took over as Chairman of Tata Sons?
To me it seems, he drew inspiration from Jack Welch, the former Chairman of General Electric.
Jack Welch, when he was elevated to the post of CEO of General Electric in 1981, sought out Peter Drucker, arguably the greatest management thinker to have graced this planet and asked the learned man how he should approach his new job.
Peter Drucker never ever gave answers; instead posed audacious question in return, which sought to convert the problem into a solution!
True to this style, instead of giving Jack Welch a clear answer to the question posed by him, he answered his question with another set of question – which arguably changed the course of Jack Welch's career graph and of GE history – 'If you weren't already in a business, would you enter it today? And if the answer is no, what are you going to do about it?'
While attempting to answer these 2 questions Welch arrived at a bold and transformative idea – that every business in the GE portfolio should either be #1 or # 2; if not, Welch concluded that it would have to be either fixed, sold or closed.
As he implemented his 'answer' he had arrived at in response to Peter Drucker's question, he started selling a few business, closing down a few others, while fixing the rest!
This strategy set him on the path of transforming GE into one of the most successful American corporates and in the process earning himself the nickname Neutron Jack!
Let us come to Cyrus Mistry. He too, it seems, would have posed himself the following question – 'If I was not already in a business, would I enter it today? And if the answer is no, what am I going to do about it?'.
In attempting to answer this question, Mr. Mistry took the following decision or apprised the board that he would recommend taking the following actions:
• Close down Tata Steel acquisition of Corus, which was alleged to be losing over $1.3 million every day.
• Close down Nano operations
• Sell off/exit properties acquired by Indian Hotels
• The list is long...
Is posing a question and attempting to answer it, unique to Jack Welch? Or Cyrus Mistry? Of course not.
Take Steve Jobs. He too had posed one central question to himself, which he sought to answer for rest of his life. Jobs was obsessed with making Apple's range of products great - to ensure that he had posed the following question to himself - Will this make Apple a better product? This meant that if he had to take a decision he would always ask himself - will it make Apple a better product - if the answer was yes, he would do it! Otherwise he would reject the suggestion!
Take Mark Zuckerberg. He too, in the initial days of Facebook had posed a central question to himself and his team – what should we do to increase number of users on our platform? So if an FB employee went to Zuckerberg with a proposal he would always evaluate it from the perspective – will it increase the number of users on the platform - if the answer was yes then he would green light it else reject it!
Business Lesson for us: Always have a central question which you should articulate for your business and take decisions referencing to it.
If you too, wish to learn the techniques of identifying/framing the right/central question, then I would invite you to read my article published on Founding Fuel platform titled, 'Are you asking the right question?'. This article will introduce you to the techniques of framing an audacious questions that seeks to convert the problem into a solution. This article also has a video (view time: 5.26 minutes) embedded in it to reinforce the key points.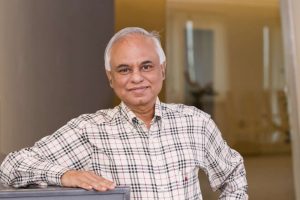 In this series, Rajesh Srivastava, Business Strategist and Visiting Faculty at IIM Indore gives you a regular dose of strategy case studies to help you think and keep you one step ahead as a professional as compared to your peers. Rajesh is an alumnus of IIM Bangalore and IIT Kanpur and has over 2 decades of experience in the FMCG industry. All previous Strategy with RS posts can be found here.