Performing well in GD-PI-WAT round is a sure-shot way to get into your favourite b-school. And do you know what drives a good percentage of these preliminary rounds? It's the knowledge of the things happening around the world and around you. Current affairs are an important part of GD-PI-WAT round because it tells the interviewer about your level of awareness. In order to help you flaunt your knowledge and ace all the pre-interview rounds, we bring you one of the most heated topics currently trending in India. It is none other than the possible government ban on fairness cream ads. The ban sure has economic, social and psychological implications. To know more about the topic, keep scrolling.
---
What's The Drugs and Magic Remedies (Objectionable Advertisement) Bill, 2020 (MDR Bill, 2020) All About?
Earlier this month, the Ministry Of Health And Family Welfare finished adding a number of diseases and disorders covered under the Drugs and Magic Remedies (Objectionable Advertisements) Act, 1954. The drafted amendment aims to ban advertisements and campaigns around products that promote fairness creams, offers a cure to premature ageing or grey hair, claim to enhance sexual performance, increase the height of children or adults, increase brain capacity and memory, strengthening of teeth and vision, change of foetal gender by drugs, etc.
Once the bill is finalised, organisation and individuals, whoever found guilty of promoting such advertisement via audio-visual representation, endorsement, pronouncement by light, smoke, gas, sound, print, social media, internet, or website and includes any notice, circular, label, wrapper, invoice, banner, poster, will be penalised. The punishment could be either 5 years in jail, or 50 lakh fine or both.
---
How are the proposed Drugs and Magic Remedies (Objectionable Advertisement) Bill, 2020 Different From the Drugs and Magic Remedies (Objectionable Advertisements) Act, 1954?
Drugs and Magic Remedies (Objectionable Advertisement) Bill, 2020
Drugs and Magic Remedies (Objectionable Advertisements) Act, 1954

The amendment adds promotion of fairness creams, cure to premature ageing or grey hair, enhancement of sexual performance, increase in the height of children or adults, increase in brain capacity or memory, strengthening teeth and vision, and changing of foetal gender by drugs to the list.

Objectionable advertisement of 'magic remedy' which includes talisman,

mantra, kavacha

, and any other charm that alleges to have miraculous powers to diagnosis, cure, treat or prevent disease in human beings or animals or affecting or influencing the organic function of the body of human beings or animals.

Evolution of technology and electronic media lead to the addition of more mediums like audio-visual representation, endorsement, internet, social media, website, invoice, banners, etc.

The advertisement included - circular, label, wrapper or other document, and any announcement made orally or by any means of producing or transmitting light, sound or smoke

Purpose of the bill is similar. However, by adding things like fairness creams, ageing or grey hair remedies, etc., the government is trying to discourage the idea of body dysmorphia that is mentally and physically harmful to human beings.

Purpose of the act then was to abolish the questionable and scientifically not proven "medicine and cure" that may be dangerous to health.
---
Fairness Obsession Is A Social Issue And How Fairness Cream/ Treatment Ads Fuel The Obsession?
"Since the age of nine, I have been slapping my face with fairness creams/ Every face wash was a slap in the face because I was a skin tone which was… ugly/ I had a voice and opinion but they muted my sound/ Probably because I was told, boys only like girls who are fair and lovely." - by Aranya Johar from her poem, A Brown Girl's Guide to Beauty
Many fairness creams have chemicals like steroids, mercury, kojic acid, and Hydroquinone. These are carcinogenic chemicals that may cause skin allergy, skin degradation, liver and kidney problems and even skin cancer. But skin is not the only harm these creams do.
A single Google search will tell you that that 'they want' for lighter skin is still on in India, despite a percentage of the "woke" audience being against it.
The problem behind misleading ads and selling of fairness products is simple to understand. The ad campaigns design their marketing around the target's insecurities imposed on by society which fools people in believing that an unchangeable thing like skin, can become more "beautiful" by using lightening creams, serums and treatments that in reality, don't work.

The ads even try to equate fairness with beauty and good skin-health. Just type "healthy white" and "white beauty" online and you will see brands like Pond's and Vaseline endorsing their lotions and creams.

Fairness ads claim that the buyer's life will improve if they use their product. They will economically advance and get better marriage prospects. Hence, indirectly using our society's obsession with fairness to their advantage, and hence selling the notion "fair is lovely".
If the bill comes into effect, it will make a significant difference in society. A legal punishment on companies promoting fairness ideals may trigger a change. Despite having a population of mostly 'dark' skinned people, India still has a toxic relationship with fairness creams. The existence of many ad campaigns that promote products and treatments to lighten skin, doesn't fix the problem. A growing movement against colourism that started in 2009 may finally win the battle on a legal level.
---
How Will The Fairness Cream Ban Affect Advertising?
We have all seen Katrina Kaif, Deepika Padukone, Shah Rukh Khan, Yami Gautam, etc lend their faces to fairness cream commercials. Many of the commercials these celebrities feature in show dusky men/ women gaining more confidence or "empowerment" after applying fairness creams. On the other end, there are actors who advocate "natural" products for natural skin. No matter which side the brand endorsers might be at, a negative response to a product they promote will affect the sales and revenue poorly.
While there are brands like Dove, who go against racial prejudices and try to convey an "inclusive" message, fairness industry biggies who have their entire year-long campaigns on comparison and shade-o-meters, will be in a fix if they don't change their communication immediately.

The Rs 5000+ crore fairness cream and lotion market has already started showing negative growth of 4.5% since 2013 and is predicted to decline much more in the coming year, according to Nielsen's moving annual total (MAT) sales. So

clearly, the model of deception in advertising of fairness creams is not working. Regulatory steps like the 2020 Bill, give out a clear signal to companies, to stay away from trickery and opt for truthful practices.

A possible redo of the brand language of 'fairness cream', will be 'de-tanning' or 'skin glow' cream. In many markets of the world, this terminology already exists. A good thing about the act will be banning ads that treat dark skin as a curse.
---
Implications of proposed DMR Bill, 2020 On Market
A light glaze over a few stats in Statista (2017), can tell you a lot about the 450 million dollars market that is thriving due to the Indian fairness cream industry. According to the "India Fairness Cream & Bleach Market Overview, 2018-2023" report, women's fairness cream category is anticipated to achieve INR 5,000 crores+ revenue by the year 2023. But, if the bill is passed, it might lead to following repercussions in the marketplace -
Lead to A Marketing Darknet:

According to Harish Bijoor, a

Brand-strategy specialist,

"These products will still run in the market but will go into the marketing darknet of the unadvertised products that are still out there, lurking for your attention. Penalties as stiff as they are will be a deterrent for sure. Products will live and thrive. Advertising related to them will die". Due to the demand and negligible change in the mindset of the majority of India, the product may still thrive, even though the advertisement has stopped.

Biggies On Fire:

Big players of fairness and beauty industry like - Dabur India Limited, Emami Limited, ITC Limited and Procter & Gamble Home Products Private Limited, etc might incur a significant loss in revenue unless they change their advertisement communication.
---
Conclusion
The introduction of the bill is great and should be applauded, but still one tends to wonder how much change will it really bring. Case in point:
In September 2019, the Indian fairness cream market was worth about 450 million U.S. dollars.

Few companies may start listing their product as cosmetic and not pharmaceutical. This may spawn ads for these creams in disguise.

Alcohol ads are banned in India. But you will see ads of Royal Stag's cassettes and CDs or Mcdowell's water which you can't see in the shelves because they didn't exist. Fairness cream companies can do same as alcohol companies and use to loopholes to their advantage.
In the closing statement, the intention of the bill and implementation will bear positive results only when it's done right.
---
Questions You May Asked In Your GD-PI-WAT Topic
Do you think there will be any change in society if the bill passed?

Will the production of fairness cream stop if the bill is passed?

Look at the picture below. How would you like to change the communication of the ad?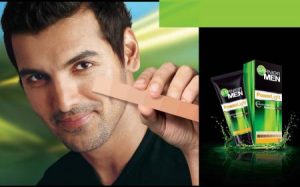 The response/opinion is of the author and author's alone.