BMW is introducing, on 24th October'15, at its dealership in USA, its all-new Series 7, which is a mellifluous blend of luxury & technology.
Before the car rolls into its dealership, the company wanted to create a 'Buzz'; get people to experience the ride in the comfort of the back seat, but in cities which had potential buyer.
Take Your Career To The Next Level. Ask Our Experts Anything. We Will Respond Within 48 Hours.
Why get people to experience the ride in the back seat?
Series 7 is targeted at rich & wealth who are most likely to be ensconced in the back seat. The luxury rear seat has a removable 7-inch touch screen tablet so passengers can control functions like climate - heating or cooling, light infotainment & communications. It also has massage function that offers a choice of 8 programs, each with 3 level of intensity. And then there is a vitality program that allows the passenger to engage in active training to revitalize the body on long journey.
If you were the brand manager of BMW Series 7 what strategy would you deploy to achieve these challenging objectives that was laid out?
Team BMW went in for strategic alliance with Uber to achieve these objectives.
On 19th October'15, between 12 – 8 pm, a joint promotional program was launched in targeted cities – New York City, Chicago, LA & Miami. In these cities Uber users had to order via the ride – hailing app to get free rides in BMW Series 7.
Result: A strong buzz was created in these targeted cites as well as around the globe. It resulted in BMW getting free 'publicity' – this post you are reading also falls under the 'free publicity' category. Yes few actual buyers may have taken the ride but the buzz would have reached their ears.
Bottom Line:
1.This is an era of strategic alliance. Alone you can't, but together you can.
2.Choose an alliance partner with which that there is no business conflict. Then the chances of alliance working will improve.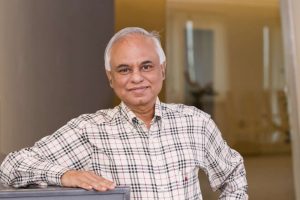 In this series, Rajesh Srivastava, Business Strategist and Visiting Faculty at IIM Indore gives you a regular dose of strategy case studies to help you think and keep you one step ahead as a professional as compared to your peers. Rajesh is an alumnus of IIM Bangalore and IIT Kanpur and has over 2 decades of experience in the FMCG industry. All previous Strategy with RS posts can be found here