Postal services all over the world were given a knock out blow by courier companies. And of course e-mail did the rest.
Most people gave up Postal services as dead … with no future.
US Postal Service (USPS) is proving these doomsayers wrong.
USPS has tied up with Amazon, in USA, to deliver packets to US households. To live up to Amazon's expectation & delivery standard USPS has made the following transformational changes in its system:
1. It offers delivery on 7 days of the week.
2. Employees are delivering eggs / milk & other perishable products at the doorsteps even at 4 am – as per customer's requirement
3. It is investing $ 200 million to buy 2,70,000 Internet connected hand held scanners, which will enable the team to track package in real time.
4. It has over 190,000 vehicles which it uses to delivers letters / parcels. Most of them are 'old' & not equipped to carry packets – they were originally designed to carry only letters. A 'Cap Ex' is being drawn up to phase them out.
No wonder USPS carried 40% of Amazon's volume (150 million items) last year.
What is the benefit to Amazon? Cost. USPS charges them $2 per packet. This is half of what regular courier companies charge.
It would seem that this is a made in heaven marriage. Fact seems to indicate otherwise.
Amazon is already competing with USPS with its Amazon Fresh, where it delivers grocery the next morning. Or, its ambition of testing Drone to deliver packets to its customer's doorstep.
Taking these realities on board, USPS is actively looking for signing up with more business associates.
Business lesson for us:
1. No matter how badly your business is hit, it can be revived – you have to search for solutions deep enough.
2. To revive business requires transformational changes to be brought about in the company – change in attitude of employees & a mindset to invest. Mere intention to transform will not bear fruits!
3. Never ever depend on 1 major client for business. This is risky. Have a portfolio of clients who contribute to your business.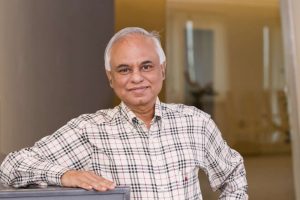 In this series, Rajesh Srivastava, Business Strategist and Visiting Faculty at IIM Indore gives you a regular dose of strategy case studies to help you think and keep you one step ahead as a professional as compared to your peers. Rajesh is an alumnus of IIM Bangalore and IIT Kanpur and has over 2 decades of experience in the FMCG industry. All previous Strategy with RS posts can be found here