IIM Calcutta Summer Placements Report – Class Of 2020 (Unverified)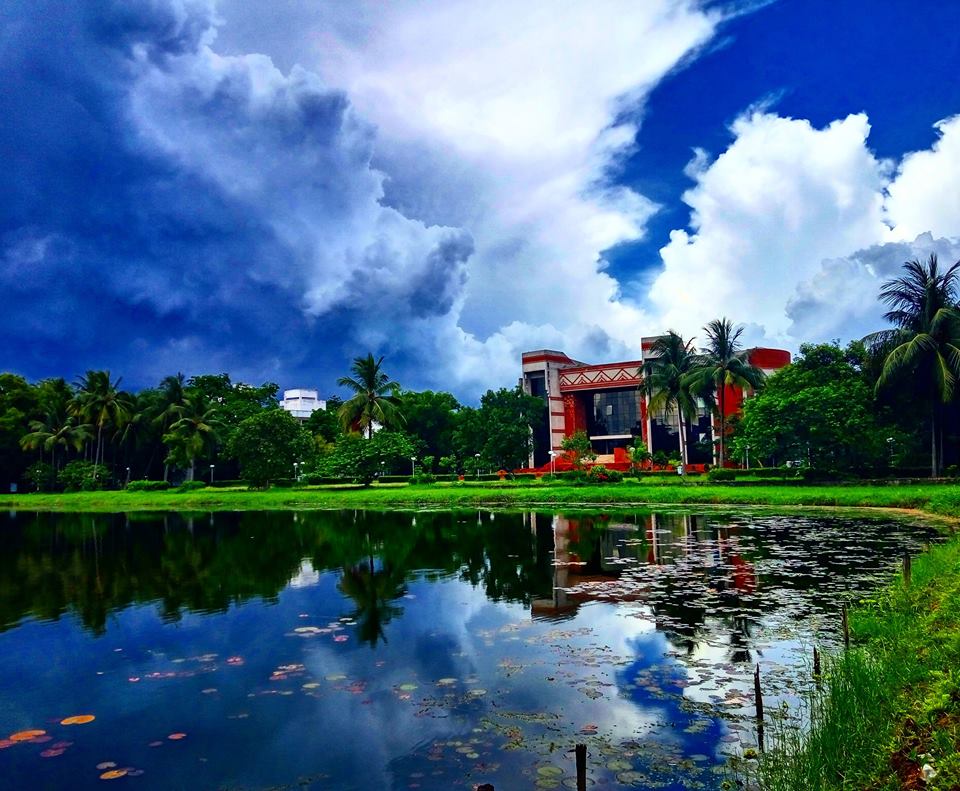 The IIM Calcutta Summer Placements for the Class of 2020 have been completed!
The Joka campus has received 100% placements for its 2018-2020 PGP batch.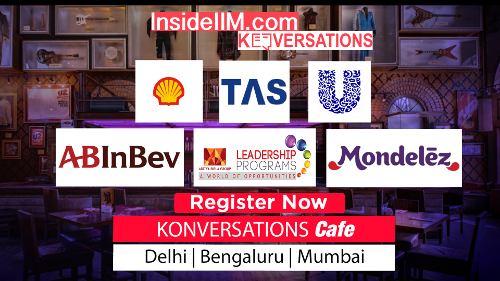 120 companies made offers to 458 students of the 55th batch at IIM Calcutta.
Highlights of the IIM Calcutta Placements (Summers)
The highest number of offers (26%) were from the Banking and Financial Services domain, upholding the reputation of IIM Calcutta as the 'Finance Campus'.
Within the Banking and Financial Services sector, Citibank was the largest recruiter.
The Consulting sector had 100+ (22%) accepted offers, with the Boston Consulting Group making the maximum number of offers this year.
Within the FMCG sector, Anheuser-Busch InBev (AB InBev) was the largest recruiter.
The Aditya Birla Group was the largest recruiter at IIM Calcutta for General Management and Leadership roles.
15% of the class of 2020 was hired by Product Management, E-Commerce, and Operations recruiters.
10% of the recruiters in the summer placements process this year were first-timers. Boehringer Ingelheim, Grofers, Byju's, Kimberly Clark, PhonePe, Salesforce, Stryker were the top new companies that recruited from IIM Calcutta this year.
IIM Calcutta Summer Placements – Consulting, BFSI, Consumer Goods & Healthcare
Top recruiters included the Boston Consulting Group, McKinsey & Company, Goldman Sachs, Hindustan Unilever, Procter & Gamble, Nestle etc.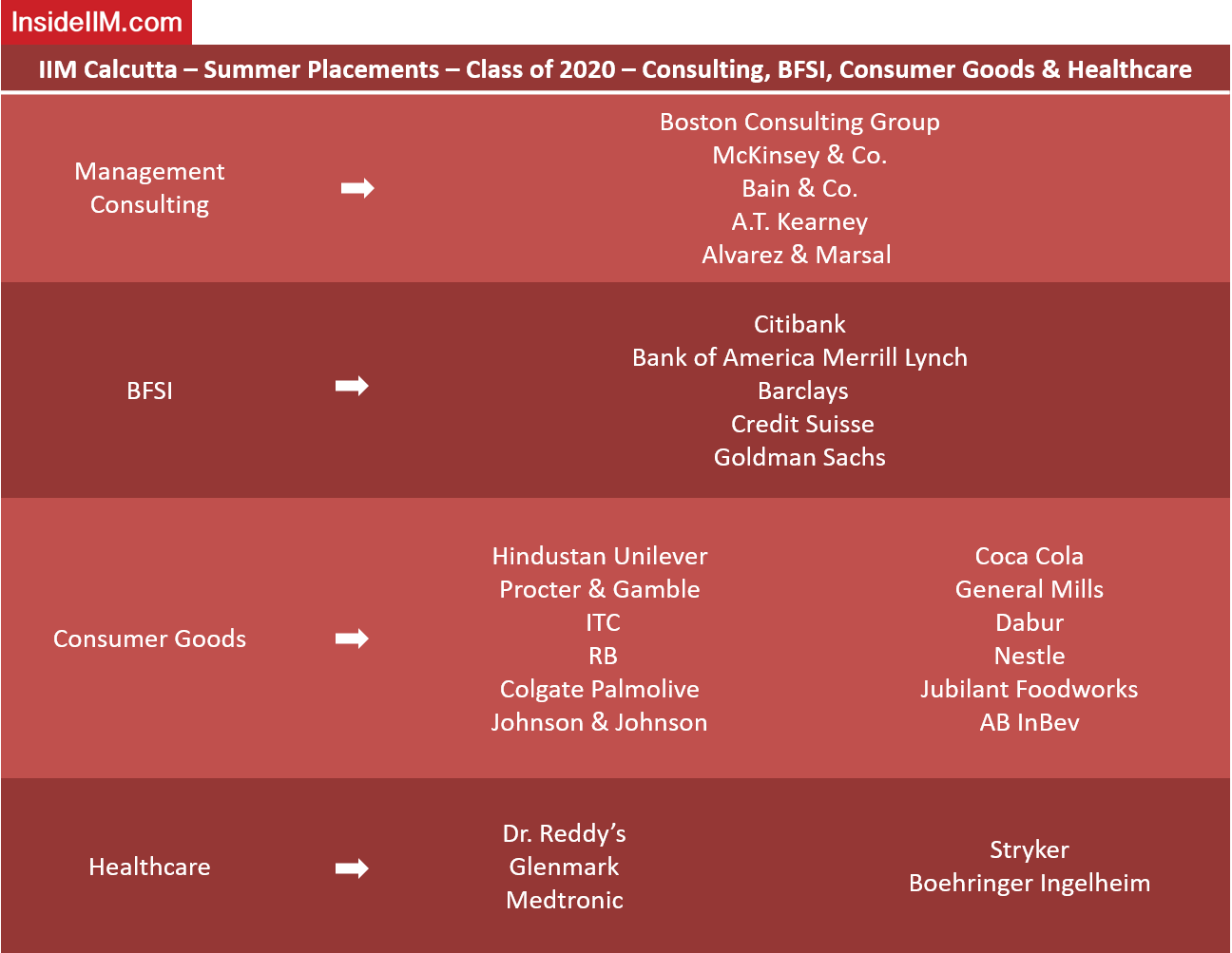 IIM Calcutta Summer Placements – General Management, Tech, Product Management, E-commerce & Operations
Top recruiters included Mahindra & Mahindra, TAS, Amazon, Uber, Hindustan Coca-Cola Beverages, the Aditya Birla Group etc.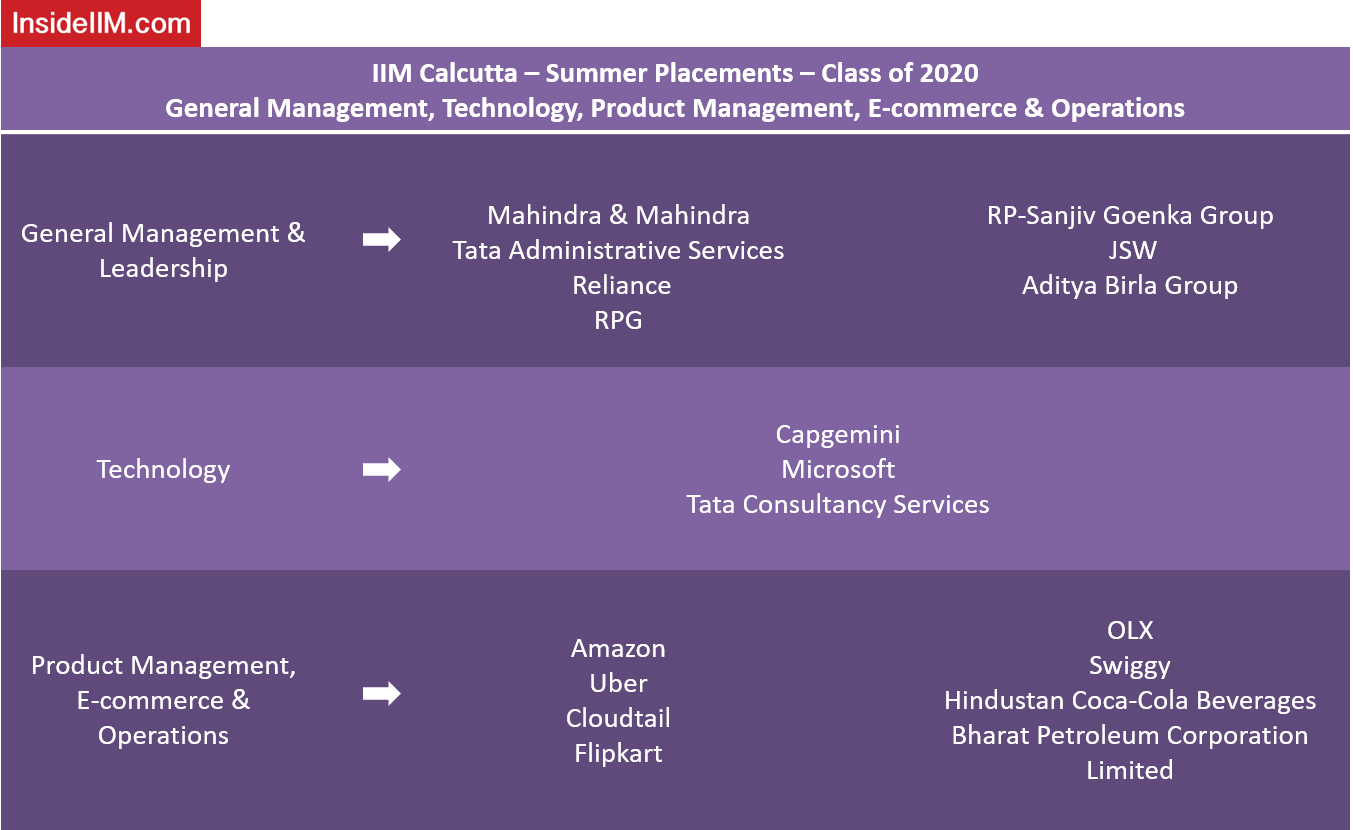 Please keep in mind that this is not an exhaustive list of companies that came to campus for Summer Placements to IIM Calcutta.
You may also like to read:
IIM Ahmedabad Summer Placements Report – Class of 2020
Summer Placements Archives – Class of 2020
InsideIIM is conducting an exclusive workshop on 'How To Get Into A B-School In 2019'.
Interested candidates can register for the FREE workshop here.
Date – 12th January 2019 (Saturday)
Venue – Mumbai
Read about the workshop here.