Quality, Democracy and Creativity - that's what InsideIIM stands for. And in our endeavour to achieve this three pillars and stay young and fresh, we have selected our Student Team for this year.
Our student team helps to keep the content on InsideIIM relevant. They also serve as great guides and mentors to the next crop of students about to enter business schools. This year's student team is from IIMs – B, C, L, I, K, Trichy, Udaipur, XLRI Jamshedpur, JBIMS, IMT Ghaziabad and TISS Mumbai. The InsideIIM student team is a unique proposition where students get to run an online platform while they are studying. They learn the nuts and bolts of digital marketing, analytics and user behaviour in the online world. Students get immediate feedback about their work based on user behaviour on InsideIIM. Unlike most projects where one gives recommendations and goes away, on InsideIIM the student team is actually involved in the execution.
This is the third year that the student team has been selected from various schools across the country. After reading hundreds of applications and scanning them through 2 rounds, a team of 15 students has been carefully handpicked. The student team will contribute interesting content and will be the student's representative across different campuses.
So without further ado, let's get on to the Student Team Members
| | |
| --- | --- |
| Abhijit Routray | IIM Lucknow |
| Abhinav Bansal | IIM Indore |
| Abirbhav Mukherjee | IIM Trichy |
| Aniket Patil | JBIMS |
| Ankush Arya | IIM Udaipur |
| Divyanshi Bhansali | IIM Lucknow |
| Kabilan P | IIM Bangalore |
| Karan Kakkar | IIM Kozhikode |
| Nitya Muralidharan | XLRI |
| Puja Bardhan | IIM Bangalore |
| Sachin Mandot | IMT Ghaziabad |
| Samaksha Vaish | IIM Lucknow |
| Sasi Priya | TISS |
| Swathika S | IIM Indore |
| Tanjul Raniwala | IIM Calcutta |
Abhijit Routray - IIM Lucknow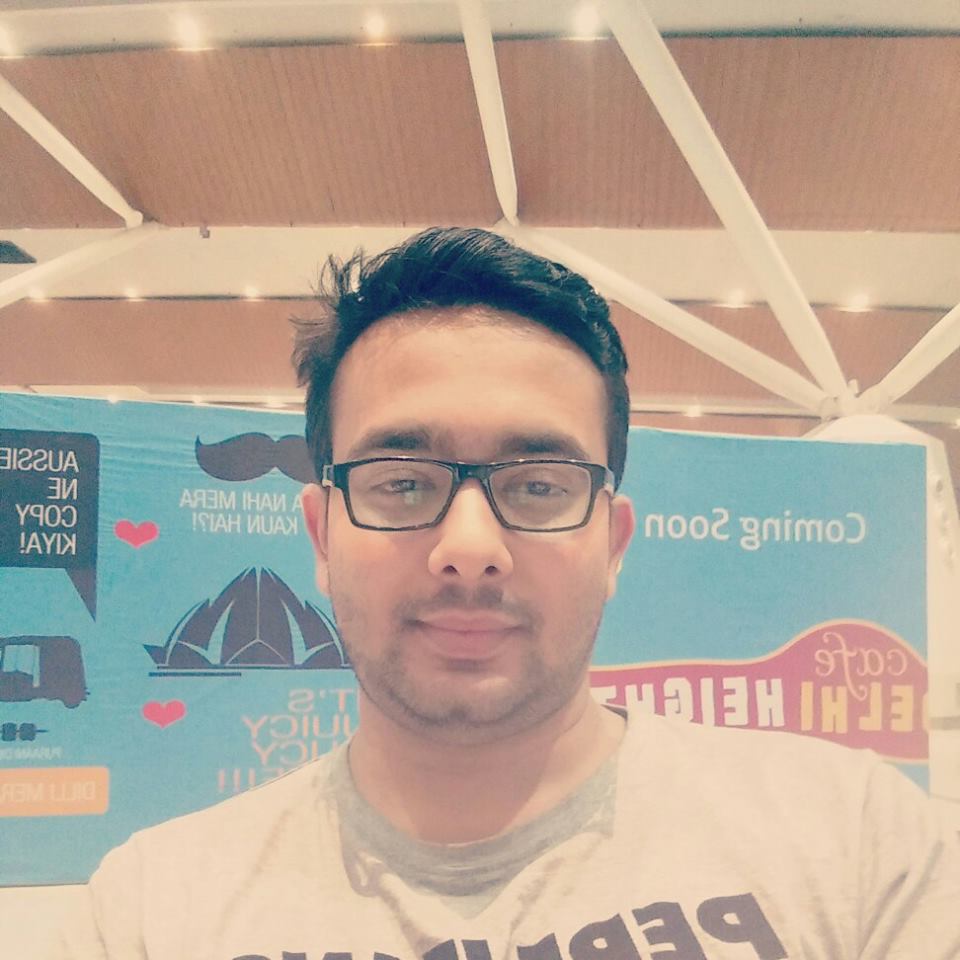 Abhijit is a PGP1 student at IIM Lucknow. He has been a part of the InsideIIM community as a reader and as a contributor for the past 2 years. He is a Core Member of IIM Lucknow's Media and Communication Cell. He sees himself as a half-decent writer who loves to share his observations, typically using analogies – sometimes funny, sometimes deep. He has played basketball at the National Level and currently, he is the Captain of IIM Lucknow's Men's Basketball team.
As a part of the Student Team 3.0, he intends to help the aspirants as well as the b-school junta by giving them regular updates through stories, chats and other forms of interaction, including one-to-one sessions for aspirants who wish to join the "The Great Indian MBA Rat Race".
2. Abhinav Bansal - IIM Indore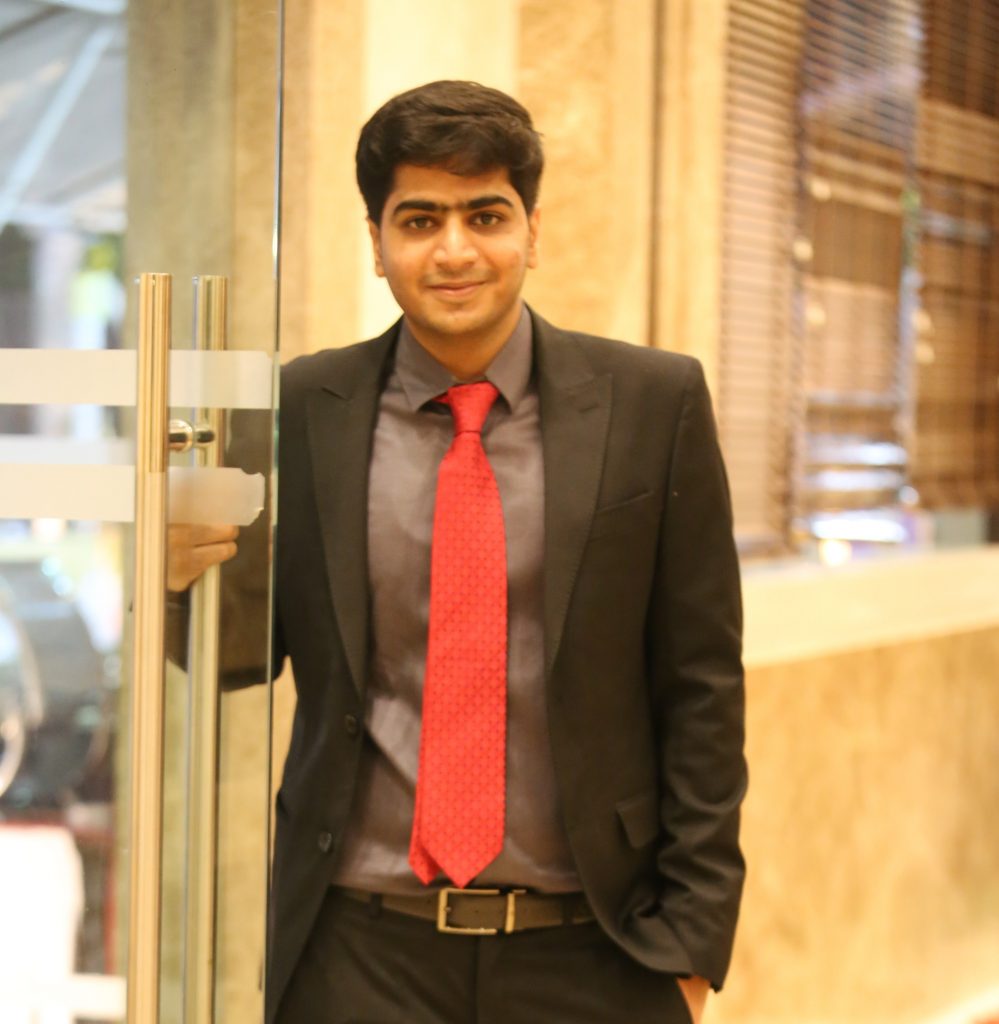 Abhinav Bansal is currently a participant of the PGP 2016-18 batch of IIM Indore. He has seen my learning curve rise exponentially during the first year of his MBA program which is in lines with what he had always expected. He will be interning with Hindustan Unilever Limited at their global headquarters in London in the domain of Sales & Marketing. He was a member of the marketing club of IIM Indore in 2016-17 and learnt innumerable nuances of marketing and managing events in general from this short stint of mine. Any free time that he gets is spent writing, following cricket and even more so hopping various eating havens of Indore with his friends."
3. Abirbhav Mukherjee - IIM Trichy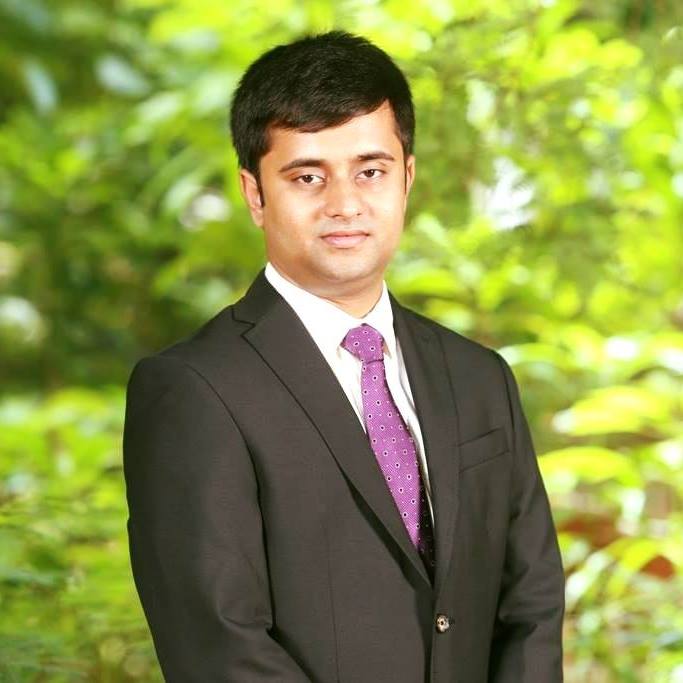 Abirbhav is an Electrical and Electronics Engineer by background (from Panjab University, Chandigarh). He has worked in several roles in Cummins, Keihin and Mitsubishi Electric before joining IIM Trichy. Abirbhav loves automobiles and reading novels, especially the ones from Michael Crichton, Dan Brown and Sir Arthur Conan Doyle. Travelling, photography and exploring uncharted terrains have always been his passion, which he fondly pursues in IIM Trichy. He is currently a member of International Relations Committee and Podium (Debate and Literary) Club of IIM Trichy. Abirbhav strives for the pursuit of improvement in every walk of life. He will be interning with CRISIL Limited in an automotive related project.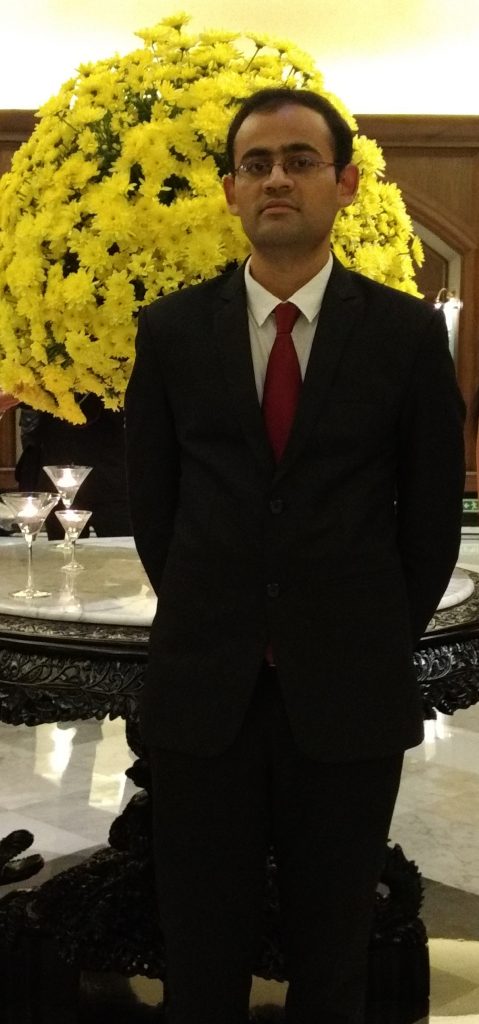 Aniket Patil is an Electronics Engineer from VJTI, Mumbai (2011-15). He is currently a student of MMS-I at JBIMS, Mumbai. He has worked as a Software Engineer in the niche healthcare IT domain at Citiustech, Mumbai for one year.
He has been a rank holder throughout his school life. Recipient of Pre-Secondary & Secondary School Scholarships with a rank of 3rd & 7th respectively, he has been awarded Certificate for Meritorious Performance in Maharashtra Talent Search Exam consecutively for two years. He has been the Editor for Annual College Magazine at VJTI. He is also a member of the 'Corporate Relations Committee' at JBIMS.
He finds solace in the books. He is an avid reader and a huge fan of Dan Brown & J.K. Rowling. Aniket is passionate about writing and believes in inspiring millions through his writing.
5. Ankush Arya - IIM Udaipur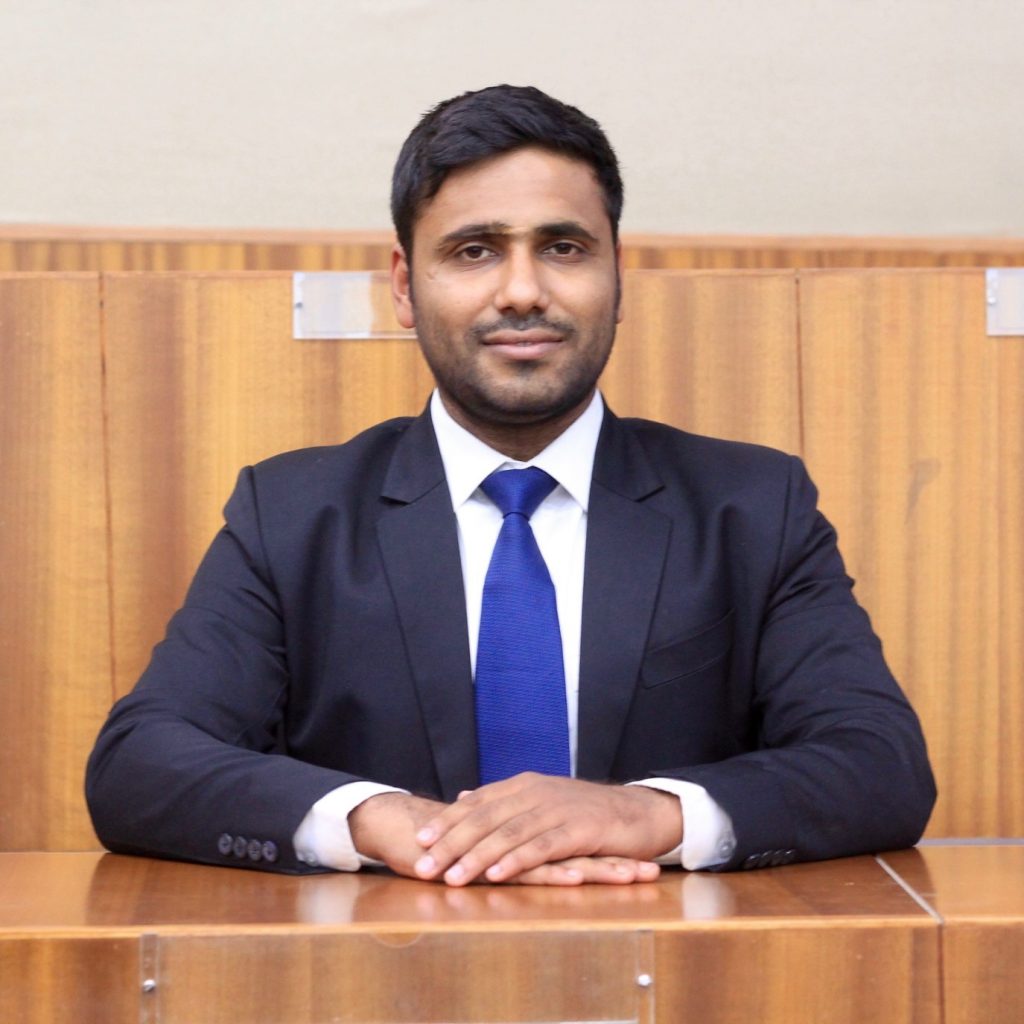 Ankush Arya a chartered accountant currently pursuing MBA from IIM Udaipur. He is a reader, a globe-trotter and a food junkie! He loves playing sports which include but is not limited to football, swimming and adventure sports like riding, bungee jumping and sky diving. Ankush is an extrovert and pen down life experiences on his blog.
Ankush has completed his schooling from Mayo College Ajmer and graduation in B. Com (H) from Hindu College, University of Delhi. He hails from a quaint little town called Siliguri which is set on the foothill of Darjeeling.
He is interning with General Electric in its finance leadership profile - Financial Management Program (FMP). He has earlier worked in his family business of trading in metal for about 14 months.
6. Divyanshi Bhansali - IIM Lucknow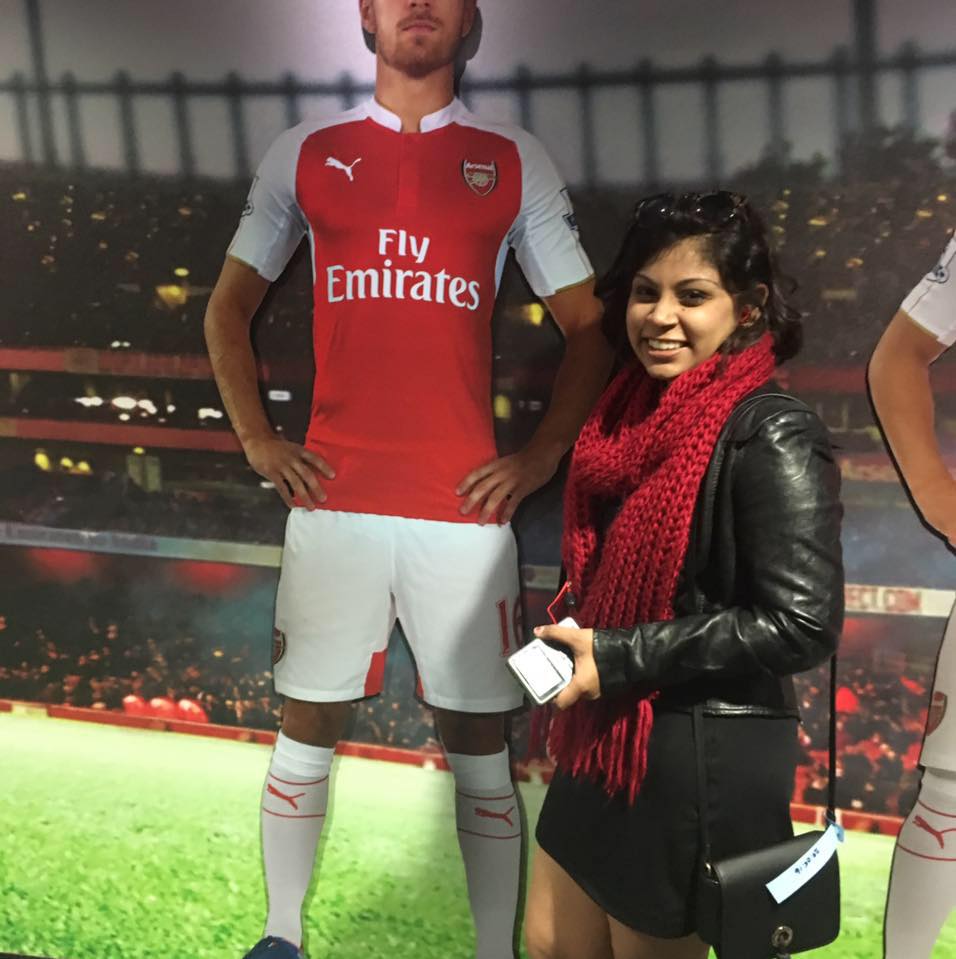 Divyanshi Bhansali is a student of IIM Lucknow. Prior to this, she pursued B.A. Economics (Hons.) from Hindu College. In her free time, she enjoys writing and socialising. In the summer, she will be interning with the Boston Consulting Group.
7. Kabilan P - IIM Bangalore
Kabilan is based out of Coimbatore, Tamil Nadu. He has completed his undergraduate degree in mechanical engineering at PSG College of Technology, Coimbatore. During college, he was actively involved in NSS, Dramatics and other interdepartmental initiatives such as placements, college fests, etc. After college, he worked for two years at General Motors till June 2016 before joining IIM Bangalore. At GM, he was the Product Line Lead for the Chevrolet Beat, handling both the domestic and export versions. In IIMB, he has donned multiple roles such as Class Treasurer, Subject Representative, Senior Co-ordinator in 2 clubs, Placement tracker, etc. For his summers, he is going to intern with Accenture Strategy. He is a rookie fitness enthusiast juggling gym workouts and cycling sessions. He is also passionate about automobiles and long rides.
8. Karan Kakkar - IIM Kozhikode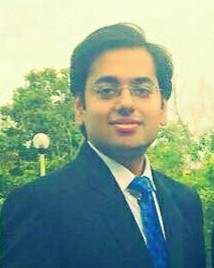 A die-hard Roger Federer fan, Karan is a singer and a musician who plays three percussion instruments. After spending the first 24 years of his life in Delhi he finally found solace in the beautiful city of Kozhikode. Known simply as Kakkar among his friends, he prides himself on having watched all the IMDB top 250 movies in a single summer long movie marathon. He loves helping out people, inspiring them to achieve their dreams and is looking for someone to teach him how to swim.
9. Nitya Murlidharan - XLRI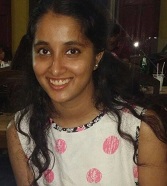 As a child, she was very curious and in this process, she did two things - ask a lot of questions and break-down things to see how they work (she was never successful in putting them back together!) Not surprisingly, she ended up being mechanical engineer, but somewhere along the way, she picked up the habit of reading, reading whatever she could lay hands on and her life has never been the same since. Reading took her to new places, and gave her perspective on things which she would never even think of. Fast forward, today, she is a mellowed down version of the curious kid and the voracious reader, but curiosity and her love for words have become a part of my daily life now. As an MBA student, she thinks curiosity keeps her going, her perspectives are challenged and changed every day and it is a bitter-sweet journey. Apart from reading and analysing things (she has evolved from breaking down things to breaking down cases) she loves travelling, playing sports and talking to people who are very different from me. XLRI Jamshedpur has few of the finest minds she has ever met in life, witnessing the talent here gives her inspiration to be better at whatever I do, no matter how small or big it is. The college grows on you, greater good ceases being just jargon, and it becomes an integral part of Life here at XL. She wants to capture the life here at XL through words, hers and of others and give others a glimpse of the little piece of Heaven and hell they have there.
10. Puja Bardhan - IIM Bangalore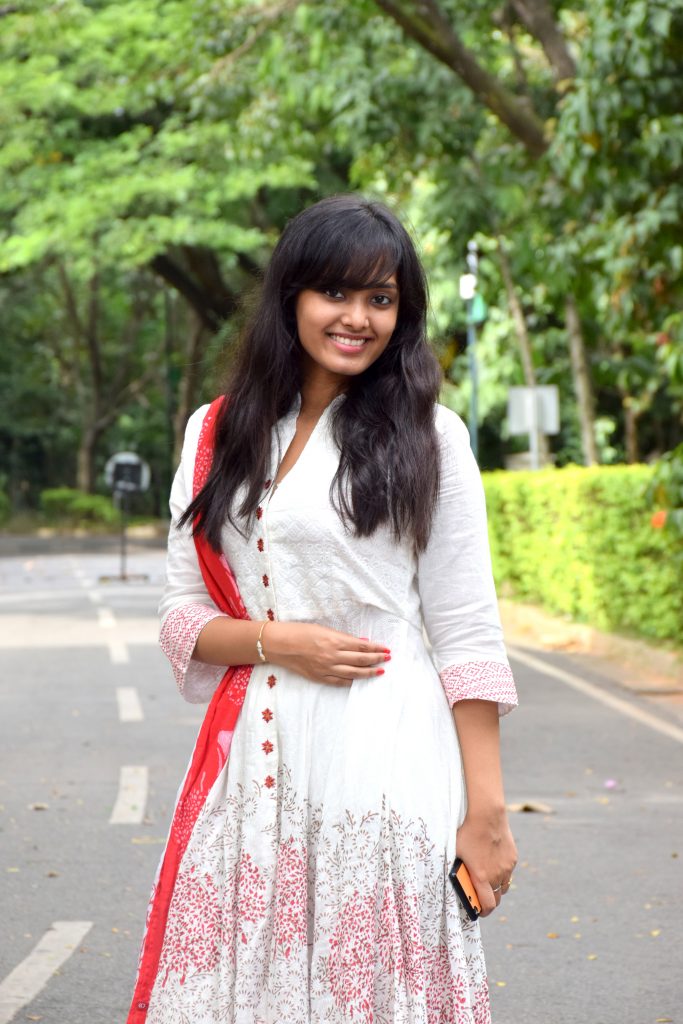 Crazy about product management, Puja will be interning with Microsoft in the PM role this summer. She has a degree in Computer Science and has worked with Deloitte Consulting for two years prior to joining IIM Bangalore. She is spontaneous and enjoys western music.
11. Sachin Mandot - IMT Ghaziabad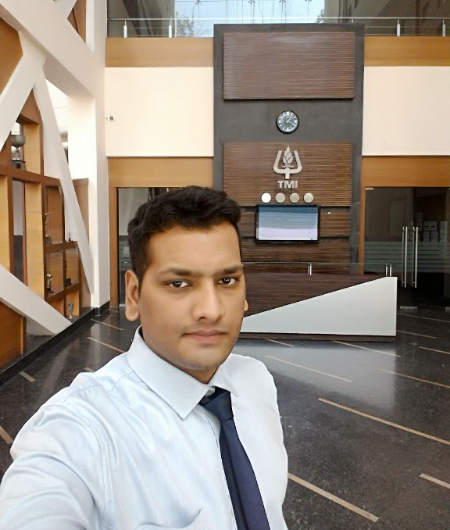 Sachin Mandot, a politics buff who is deeply interested in reading/writing about corridors of power in India. A travel and trek enthusiast, he wishes to explore far off lands riding solo. A firm believer of 'Upliftment by empowerment', he has volunteered with Smile Foundation as a Retail trainer.
12. Samaksha Vaish - IIM Lucknow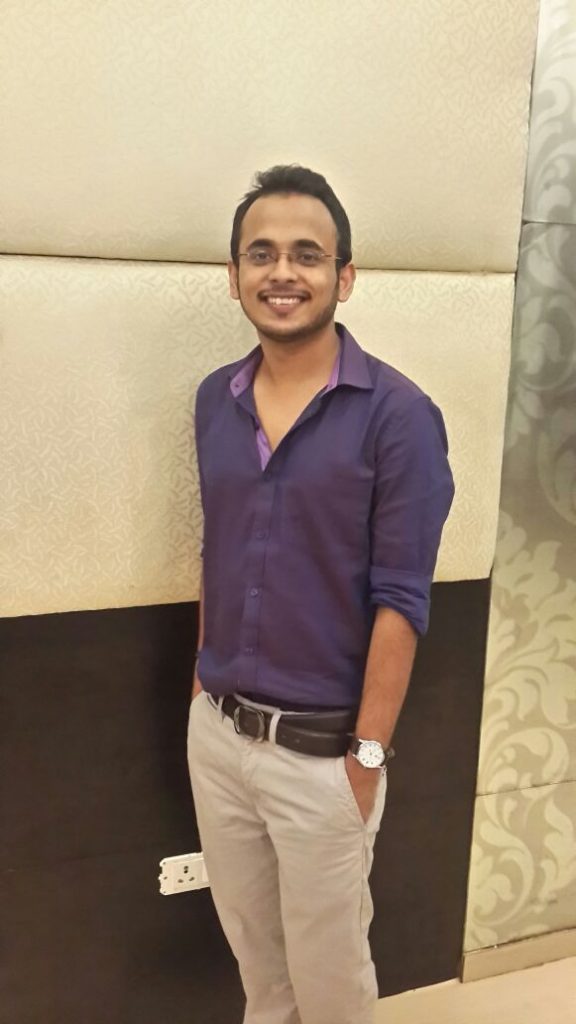 Born in the city of Allahabad, he loves to bag pack and explore the world. A love for beaches, mountains and adventure sports gets his adrenaline flowing. A marketing enthusiast, he is currently pursuing his dreams at IIM Lucknow. When not running around the campus from one lecture to another, he can be found peacefully reading the newspaper and listening to some music with a cup of coffee. He will be interning with TAS this summers.
13. Sasi Priya - TISS Mumbai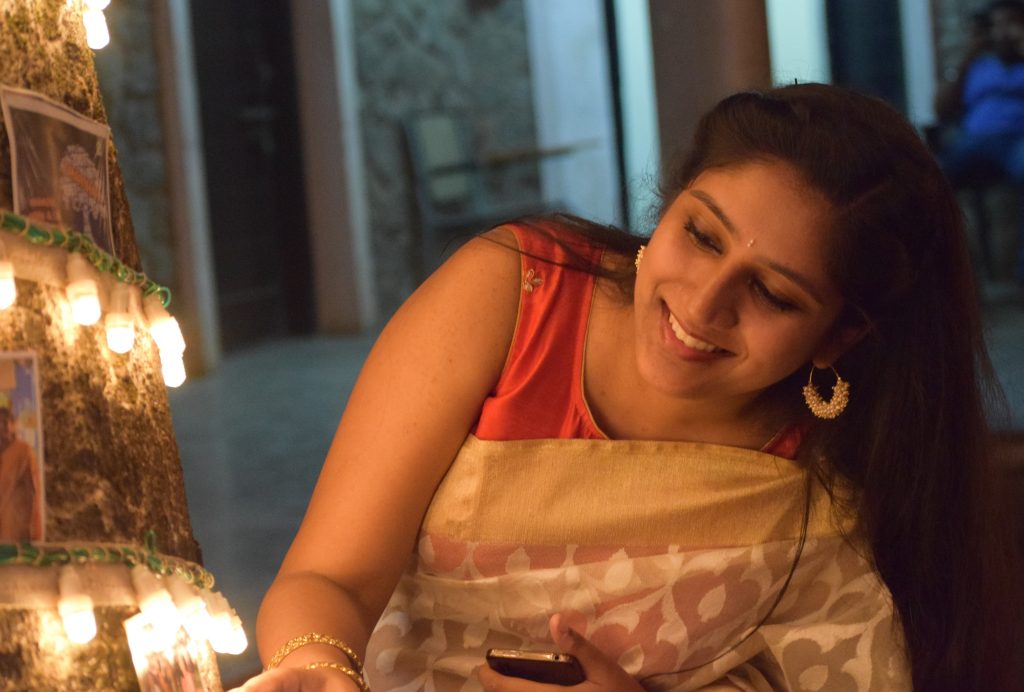 "Baptised TISSIAN to be christened HR Manager.
Excited and gearing up for the Summer Internship at Pepsico.
Civil engineer by education whose true love is in building a gripping story line.
Collector of experiences and obsessive third person narrator.
Ambivert, articulate and magnet for all things quirky.
Avid reader, novice writer and wannabe prankster.
Life's philosophy is to live a calvin and hobbes-isque adventure set in the rustic Malgudi"
14. Swathika S - IIM Indore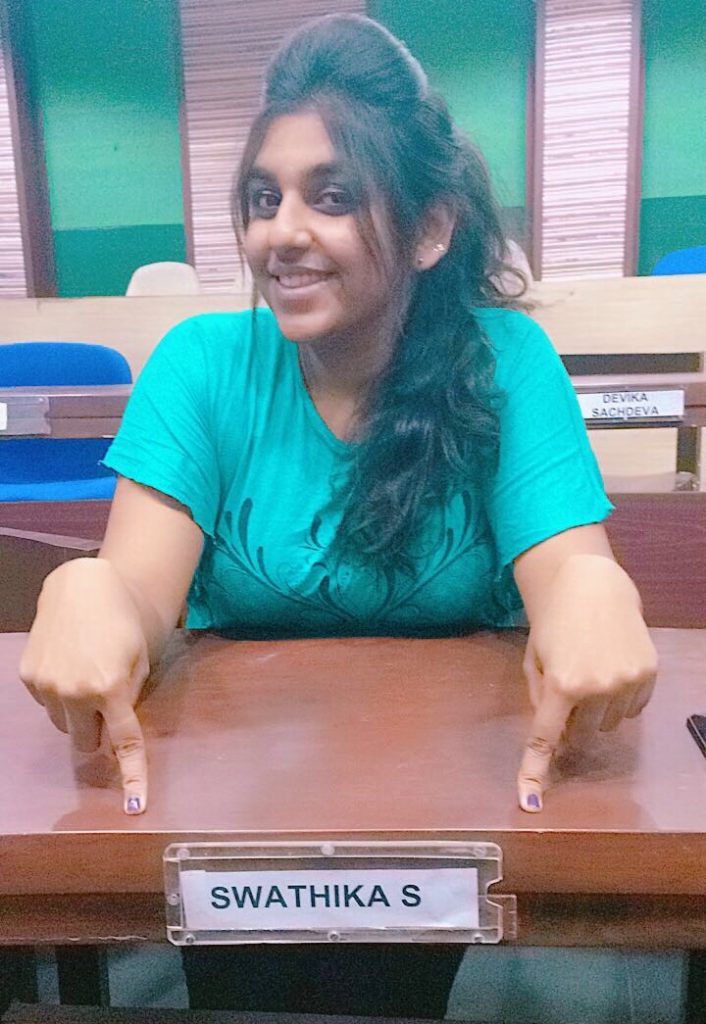 Swathika is a computer science engineer from Coimbatore and currently, she is studying in IIM Indore. As part of the senior team of Merchand-I club (the Retail club of IIMI), one can often spot Swathika at their retail shop (a.k.a Pi-Shop), in the campus. With the passion for writing since young, Swathika has written and published a storybook titled "2 Meddlers" and hopes to publish more of her works in the coming years. Known for her constant smile and bubbliness, Swathika also loves baking, cooking, travelling and is a huge "F.R.I.E.N.D.S-aholic". This summer, Swathika is more than excited to unite with her love for biriyani in Hyderabad, while she will be interning with Capgemini.
15. Tanjul Raniwala - IIM Calcutta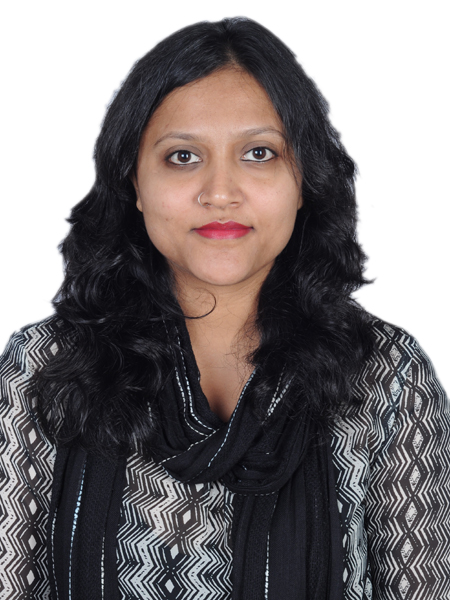 Tanjul Raniwala is a student of IIM Calcutta (2016-2018). She has close to 4 years of corporate work experience at Mindtree Ltd. and Mu Sigma Inc. in the field of data analytics. She has also worked as a Research Associate at IIM, Bangalore. She's an avid sportsperson and has loved to write since childhood. This summer, she will be interning at Ab InBev under the function of Operations.
Check out last year's student team, here.
Check out the first student team, here.