Imagine you're a GEM (general engineering male) candidate (no pun intended), with non-corporate work experience, and 2 failed startups under your belt. What would you do next? Sanidhya Jain decided to make his mark in the world of consulting, with an MBA from SDA Bocconi, Milan. Today, having worked at Accenture Strategy, and currently working as an associate at A.T.Kearney, Middle East, Sanidhya has collaborated with some pretty powerful agencies and corporations.
Today, Sanidhya earns 30x more as compared to first post engineering salary. He's also one of those getting the highest ROI from SDA Bocconi MBA (<2 years). His career allowed him to travel to 30+ countries. We spoke to him about his journey. Here are excerpts from our conversation:
Tell us about your journey before MBA - the failed startups and non-corporate jobs.
Right after engineering, I joined one of the leading American RPO (recruitment process outsourcing) firms, hiring candidates for clients like AT&T, Verizon, Bank of America, while working in night shifts. The work was good as I got to interact with people, though I could take it no more than 3 months due to the nature of work - just being a support function rather than impacting the top-line.
Post that, I joined one of the leading conglomerates in my hometown to develop their real estate division. I worked with them as a business development head, which meant I had to plan strategies on how to market the properties (apartments, lands, outlets etc.). Working with a small team, this opportunity gave me a higher sense of autonomy and re-assured my passion for business management. But after about a year, with the stagnant learning curve, I resigned looking for a new challenge.
This is when things changed drastically for me. I'd moved to Mumbai and was crashing at my brother's place. Around this timeI had a sudden, life threatening accident. Being without a job and near-to-death gave me an opportunity to be at home for around 40 days. I took the time to introspect and figure out what next. I decided I wanted to create more impact and be an entrepreneur.
With multiple days of thinking and planning, SocialMaths.com was born. I saw it as central India's first Digital Marketing Agency. The company did well for six months as I got 15+ corporate accounts. But we failed to scale and keep up with multitasking. Finally, I started searching for ways to convert this failure into a win and SocialMaths was merged with a boutique consulting firm focused on selling properties online. The idea was to marry my real estate experience and digital marketing knowledge.
But through all this, I realised some things about myself. Basically, I realised that I need challenging work that kept me on my toes. Without such work, I became bored very easily, and this was reflected in my performance. I also realised that I was ambitious and impatient to climb the corporate ladder. I didn't want to play with the small fish. I wanted to make bigger waves. Also, another thing I realised about myself was that I enjoyed working with people, and wanted to be in a role where I could manage and directly work with more people.
My advice to anyone wondering how they should find their path: keep exploring and looking and also doing things to figure out what suits you best. Once you know what you like doing, different career options and paths will also become clear.
How did you deal with failure? Any advice for people on failure?
"Failure is simply the opportunity to begin again".
Personally, I feel 'failure' as a word is overused, more recently and specifically in our Indian society. I never stopped the 'doing' part of the thing even if I failed. It could have been easy for me to close the start-up when I failed to get any clients in the first 20 days, but I did not stop doing what was needed and on day 21, I had my first client. Overall, as they say, the journey is more important than the destination.
Also, another great thing is to have a strong support system around you. Throughout all my tough breaks, my family members (parents and siblings) and friends heard my rants with calm and kept faith in me. They supported me with their belief. When dealing with failure or even stressful situations, these people and their presence matter a lot.
Finally, my advice to anyone dealing with failure? Just don't stop taking action. We think of failure a lot more than we can act on it to make it a success.
Why choose to do MBA after engineering?
Being a computer science engineering student, unlike most others I was sure for my inclination towards management/business rather than programming. The thought of working with computers all day (being a programmer) did not excite me, rather working with people did. That was the moment I had decided to get a Masters, but not related to computer science :P
There's also the fact that my father pushed me to do something that would help me progress and earn well. The whole idea about working with a computer for the majority of my day and my career started sounding very unappealing. I had the strong realisation that this is not what I wish to do in the future. Ultimately, it was my goal to find a career that was NOT tech oriented. Which is also why I got into an RPO or resource process outsourcing company.
Tell us how you cracked the GRE? Why did you not take the CAT?
So I had 2 goals when it came to MBA.
I wanted to get into a 1-year program

I wanted to get into one of the top 30 international universities
I actually chose GRE because I was more comfortable with the test format. Unlike India, test scores are just one factor out of many for MBA admissions abroad. I did aspire for CAT a year before but got a score of 90 percentile, which clearly wasn't enough to get into the top schools of India. Also, the 2 areas I had worked in with my startup, digital marketing and real estate, were not going that well. So, yes, these were the reasons I opted for a 1 year program and I figured if I couldn't get a good score on the CAT and get into one of the best b-schools in India, I should just cut my losses and aspire to go to an international business school with a great reputation and placements.
Any strategies/ Tips for people preparing for the GRE?
So one of the things to note is that GRE is less competitive than CAT. Which makes the preparation part slightly easier, especially if you have an engineering background, as I did.
My advice to anyone preparing for the GRE - work on your weaknesses. Take mocks and basically figure out where your weaknesses lie and work on those. What really worked for me while preparing for GRE was discipline. Usually, we tend to lose focus on preparation due to work/friends/family and other ongoing responsibilities.
For around 90 days, I set out morning 5-7 AM and evening 7-9 PM as my daily study and prep routine for GRE. In terms of the preparation plan, I bought an online course from Magoosh.com which helped me structure my learning and identify my weak areas to be strengthened.
Despite all this preparation, I couldn't get the desired score (320+) at first attempt. But with some further contemplation and gumption, I chose to appear again within 40 days and got the required score :)
Tell us how you got into SDA Bocconi, Milan, and why you chose the institute to pursue an MBA.
It all started with a quote from Warren Buffet - "Price is what you pay, value is what you get".
My target schools for MBA were clear, as I wanted to get into one of the global top 30 b-schools. Furthermore, shorter program duration, proximity from home, tuition fees were other filters which helped me zero down to SDA Bocconi, INSEAD and a couple of other b-schools.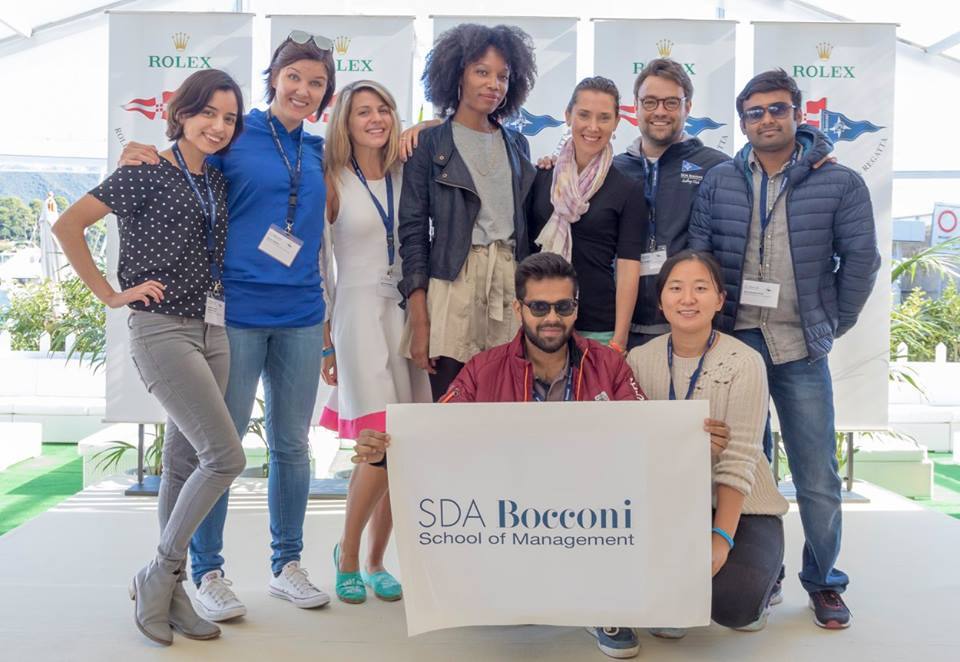 For the application process for SDA Bocconi, did you take help from MBA Consultants?
No I did not take help from consultants. Like I said my criteria for shortlisting and applying to b-schools was very clear. Next I had to prepare to go to b-school (if I got in) in Italy, Milan. Usually, the applicants for SDA Bocconi are from diverse backgrounds, ages, cultures, countries, etc. The application process involves writing 10+ essays on various topics. Basically, they want to test your 'why MBA' motivation. This is great for an aspirant because it helps you in gaining clarity. Further, Bocconi also focuses strongly on diversity. So I did have an advantage, being from a different culture.
When I was applying, I highlighted my value proposition about getting into consulting. In fact, based on my profile and failed startup experience, as well as not being native Italian, they told me during the interview process itself that getting into a consulting role would be tough. But when I was preparing for GRE I'd come across 'The McKinsey Way.' This piqued my interest.
I thought back to my digital marketing startup and thought that I was already doing something similar to consulting. This made me decide that I too want to get into consulting after b-school. In fact, I cold emailed 100+ people asking for advice and help me with finding work as a consultant at one point. Only about 10 responded. I was disappointed but again decided to keep moving on.
My strategy to get into consulting at Bocconi was basically to create and focus on short term goals, leading to a long term goal. This was also how I got through my interviews and into SDA Bocconi, Milan.
As for learning Italian, I watched series like 'The Breaking Bad' in Italian with subtitles to pick up the language!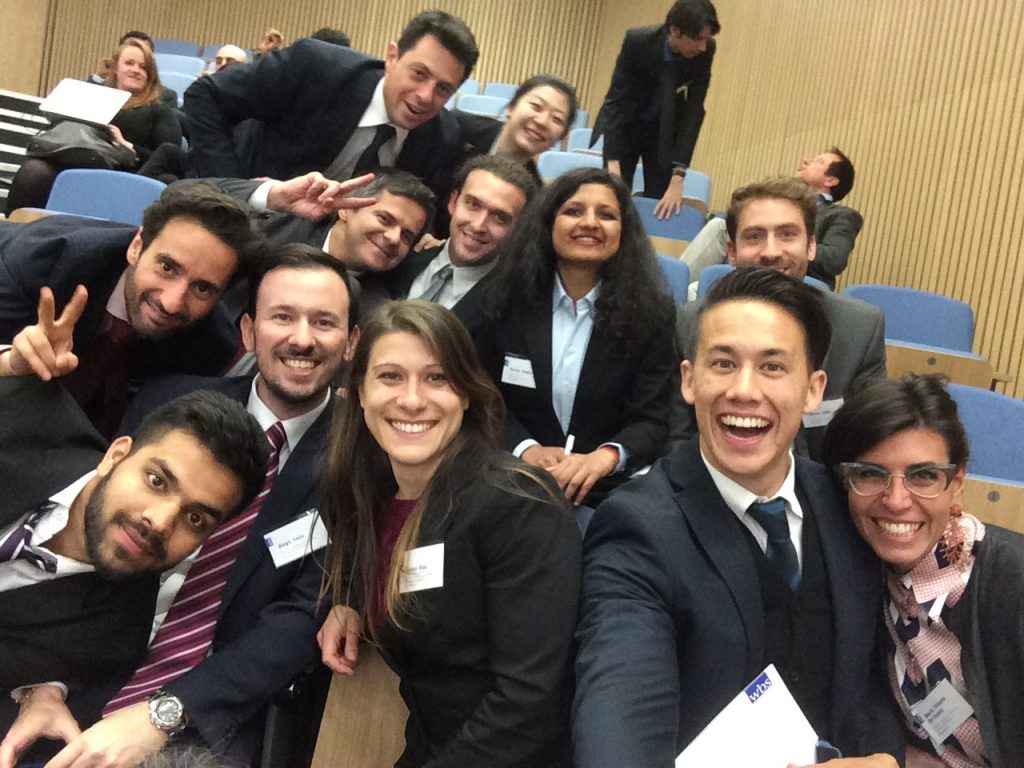 Tell us about going to Milan. How was education abroad different from here in India?
Milan was superb. It was my first international home away from, so the first few days were a mix of awe and surprise. In terms of education, I think internationally, studies are highly focused on case-studies rather than theoretical concepts. In my experience at SDA Bocconi, Milan, you could say we had 70% practical learning and 30% theoretical concepts.
During my 15 months of MBA, we had more than 10 visits to different organizations across various industries. This helped us to understand the big picture and provided a pragmatic view. I think Indian b-schools are also catching up to this though, and we have case based study at IIMs and other great b-school too now.
Apart from studies, there were plenty of FUN opportunities (from sailing in the blue waters to skiing in the swiss alps), all organized by the school.
What are the 3 things you loved about your time in Milan?
Ease of travel within Europe

Diversity of people and a blend of cultures

Spring weather (Jan - April)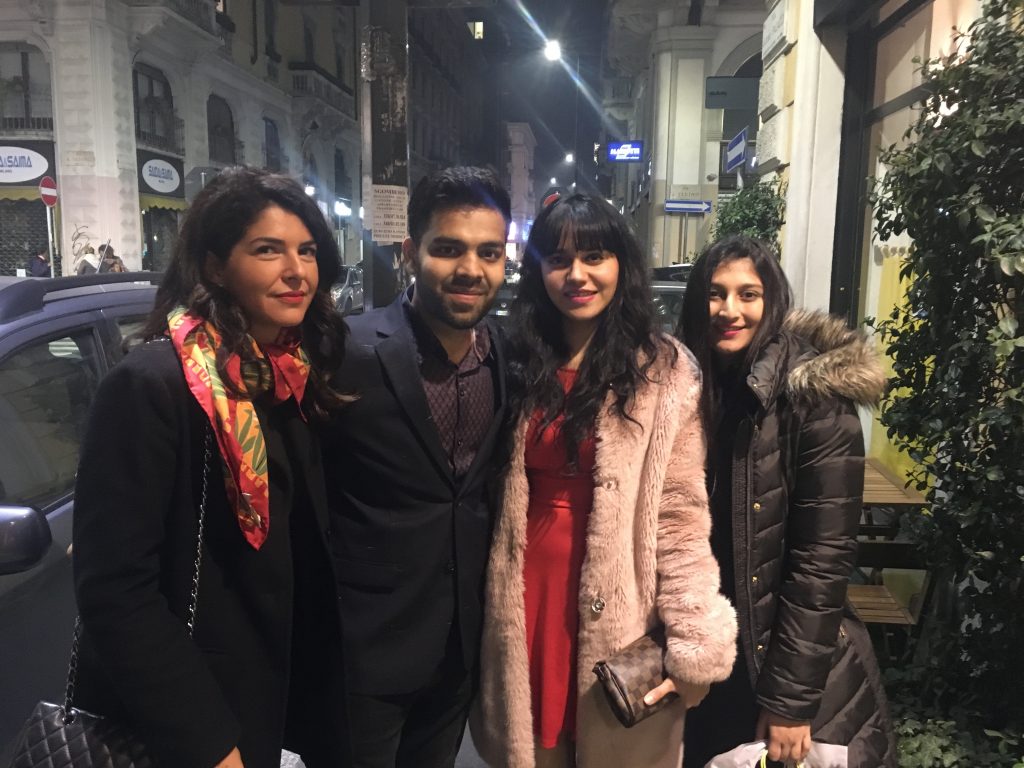 What are the things you learnt in your stint in Milan?
From week 1 itself, I started meeting people coming and going into consulting. I interacted with seniors and asked them what I could focus on so that I get placed with a consulting firm. I was advised to focus on basics like case interviews, guesstimates, etc.
On average, people don't do more than 20-30 cases. I thought I'll outshine everyone and did one case study everyday for 2.5 months. This gave me confidence. I sacrificed my evenings with friends to study. This helped me learn about the structure of the interviews. Basically, I focused on building my knowledge and preparing myself for that future consulting role while at Milan.
I'd say, how you learn depends on you and what you are ready to put into your career. It largely depends on you how you spend your time, especially at an international locale.
Did you get an internship and a PPO? If yes, tell us how that happened?
It was tough to crack a consulting internship in Italy, due to the obvious language barriers. I still tried hard prepping up with 70+ cases. Thankfully, I got into a Boutique consulting firm as a summer intern. They even offered me a PPO. Although the service focus did not align very well with my area of interest, I still took it up. I was working as a startup advisor. And I felt that slowly I could make my way to one of the big consulting firms.
How did you land up at Accenture Strategy? Why consulting?
With my previous experience spanning across multiple companies, passion for maximizing learning in a short frame of time, consulting was the obvious option. Accenture Strategy Middle East was the best-suited option as it offered a role at the intersection of business and technology, aligning perfectly with my MBA and computer science engineering degree.
As far as the interview experience goes, I had 2 interviews. One was a case interview with senior managers and 1 was an interview with a partner. Basically, I had to convince them that my previous experience was sensible. I had to present my value proposition and how it connected with their value proposition.
Another fact was that I had a huge amount of student loan. I had to pay back more than 50 lacs. I needed a job that made this possible. And Accenture Strategy was it. I managed to pay back my student loan within 2 years.
In terms of what worked for me during my interviews, I used storytelling, psychology even NLP. Basically, in order to convince the interviewers that I was committed and that my experience was relevant to any work I do in the future, I had to create a connect with them and bring them over to my side. I had to give them a glimpse into how I thought. Finally, I had to also exude confidence.
NLP is the study of excellent communication – both with yourself, and with others. It was developed by modeling excellent communicators and therapists who got results with their clients. It is especially useful when communicating with people who speak different languages!
Anyway, I was with Accenture for 2 years. But then fatigue started to set in and the learning curve dropped. I decided to switch and do something else. This is when AT Kearney came in.
Tell us about your experience at AT Kearney?
After 2+ years in Accenture Strategy and 7+ strategic projects in Dubai, UAE and Riyadh and KSA, I got an opportunity to elevate myself into a premium strategy brand and cracked AT Kearney. It is still early days since I joined A.T. Kearney. It's only been 2 months, but the one thing I surely love here is the diverse group of people in the team and their accomplishments. It feels like I am back in b-school, which had students from 35 different nationalities in a class of 98 odd students. :)
As for cracking the interview, I had 4 rounds of interviews with A.T.Kearney. Once again, I used a mix of storytelling and NLP and networking to crack these. But I can't stress the focus on being ready with cases and keeping abreast of what's happening in the industry, enough.
Is working or studying internationally, drastically different from working or studying in India?
As I mentioned, the way education is structured is different. As for working and studying internationally, you just need to know how to work with people from different cultures. The work remains the same everywhere. Even when I was at Accenture Strategy, we had people from 35 different nationalities working together. My current team is made up of 7 people, all from different nationalities. What's really valuable in this or any international setting really is teamwork.
Any advice for new students?
I would like to say that don't keep your mind closed to different career paths and opportunities. Basically, there are many options open to you. Traditionally, cracking the CAT and getting into a top Indian b-school, and focusing on your summer internship and PPO is what most people focus on. But here's the thing - that's not necessarily the only path open to you.
In my case, it was doubtful if I'd be able to crack a consulting interview. I was warned by various people that it would be difficult. But I was focused on becoming a consultant. When I got into a boutique consulting firm as an intern, I worked hard and focused on creating my portfolio. I told myself that with small but significant steps, I can reach one of the big consulting firms. I persevered through the tough times and found my way towards my dream career and lifestyle.
I feel that that are a lot of people who think that it's only possible to get into consulting if you're an MBA graduate. There's also the belief that you can get into the big firms only if you've graduated from top b-schools like IIMs. But that's not always the case, depending on how you present yourself and what you work towards, you can still get into consulting and into one of these big companies despite being from a Tier II b-school also. All you need is focus and determination!
I am trying to say that there are different ways to achieve your dreams; so don't get discouraged if things do not work out all the time. You have other options too!
Tell us about how one should build his/her career pathway in consulting or any other domain. What is the mental prep required to succeed according to you?
It all starts with a decision - on what you want or what you do not want. If you have decided to make a transformation plan and just do it. Staying true to ourselves helps a lot along the journey. In terms of mental preparation, being aware of the worst case and best case scenario will provide you with clarity.
The best advice I can give on this is that you should make a decision and stand behind it 100%. Decide on a goal and work towards it. Start believing in you and be true to yourself. You need to have the confidence at the utmost level with self-belief.
Here are the 2 steps I think that can help you:
The first step is to have that belief and that gumption in you.

Everything is action oriented. You just need to break down your long term goal into smaller yearly, monthly and weekly goals and work towards the short term goals.
Best of luck for the future guys!
Are you looking for a mentor in order to crack CAT or any other entrance exams? Do you need help to understand the basics of applying and cracking interviews to international b-schools like SDA Bocconi Milan? Do you need help regarding b-school competitions, placement interviews and all those other aspects during your MBA journey? Or do you just need career guidance?