Arithmetic broadly includes Ratio and Proportion, Percentages, Profit and Loss, Time Speed Distance, Time and Work, Averages, Mixtures, and Alligations. Considered as one of those topics that make or break your Quant Section, questions can be easily solved by having all the basics in place. Apart from being an important topic, each sub-topic of Algebra has equal weightage on CAT. That makes it all the more important for you to practice algebra thoroughly and make sure you ace it. To help you do just that, we bring to you InsideIIM's Arithmetic Formula Book.
In CAT 2020, there are as many as 9-10 Questions from Arithmetic in each slot. Arithmetic is one of those topics that dictates a good percentile in the Quant Section. Check out these tests to know where you stand in terms of accuracy in Arithmetic!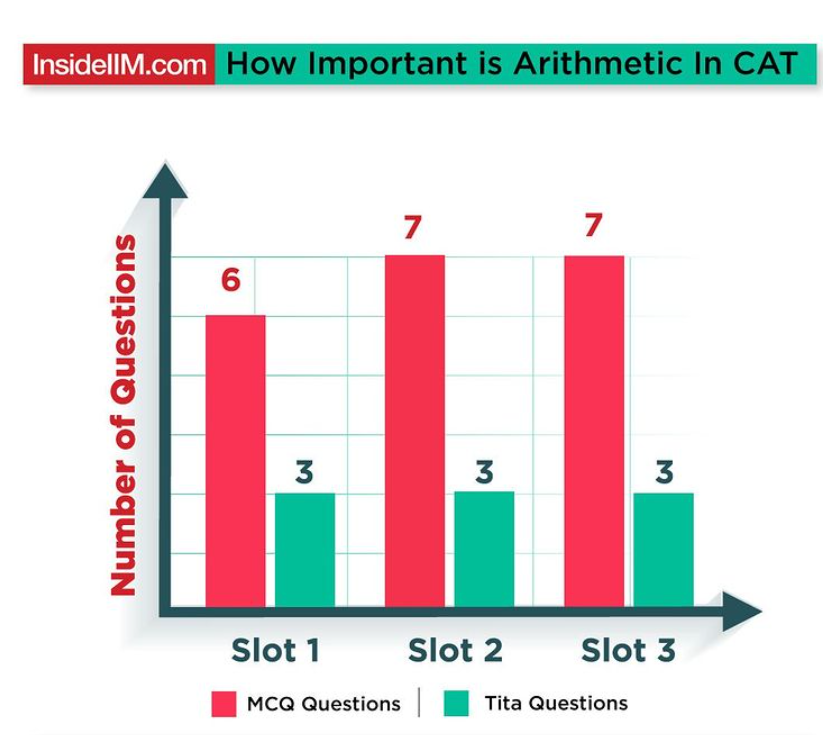 Here are five highly recommended Arithmetic tests for you!
Take Your Career To The Next Level. Ask Our Experts Anything. We Will Respond Within 48 Hours.
Given that most Algebra questions are MCQ, they could be solved with substitution or option elimination as well. In order to learn this topic well enough to be able to solve questions from it on CAT day, start a mini mock test now!
To make the most out of this, take our Geometry topic tests to see where you stand in the pool of CAT aspirants!