Final Placement Of Class 2018 – NITIE, Mumbai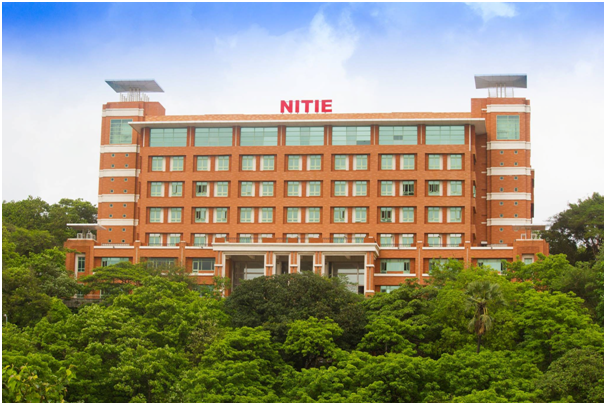 National Institute of Industrial Engineering (NITIE) completed its final placement process of the Class of 2018 with a stellar performance by the batch. NITIE witnessed its best performance in International placements with offers from GAP Inc, Tolaram, Landmark Group and M.H. Alshaya.
The top salary package offered rose by as much as 16.55% at the campus recruitment of NITIE this year.
The average CTC jumped to INR 18.45 LPA, while the highest International CTC offered was 55 LPA and Domestic CTC was 46.50 LPA this year.
The average CTC of the top 10% of the batch is INR 33.14 LPA and that of the top 20% of the batch is INR 28.44 LPA.
The average salary offered this year was 19.84 LPA for PGDIM Batch, 17.35 LPA for PGDIE Batch, 15.14 LPA for PGDISEM Batch, 16.39 LPA for PGDMM Batch and 15.71 LPA for PGDPM Batch.  More than 135 business organizations including MNCs participated in the campus placement. Of these, 36 companies participated in the placements at NITIE for the first time. Some of the first-time recruiters on campus were Shell India, Fidelity Investments, Aditya Birla Capital, Intrigo Systems, Bombardier transportation, McCain, Edelweiss Tokio, UltraTech Cements, CRIF Highmark, India Ratings, Honeywell, Jet Airways, Exide, Myntra.
The Sector wise Break Up was : 30% in FMCG & Manufacturing sector, followed by 18% and 11% of the total roles were offered in Consulting and BFSI sectors respectively.
The highest number of job offers, 117, came from Manufacturing & FMCG sectors with HUL, P&G, Nestle, Godrej Consumers, Marico, J&J, Ab InBev, ITC, Colgate-Palmolive, Mondelez, Amway, Pernod Ricard, Emami Agrotech, Asian Paints, Castrol, Maruti Suzuki, Pidilite, Bosch, HPCL and Vedanta being the primary recruiters.
69 offers were made by the leading Consulting firms which included Deloitte USI, Deloitte India, Accenture Strategy, GeP, E&Y, PwC, PwC US Advisory, KPMG, and CBC.
Notable firms from the BFSI sector such as Yes Bank, ICICI, Axis Securities, Kotak Mahindra, JLT Group, Future Generali, Standard Chartered, ABCL also participated in the process with 42 final offers.
In ITeS, companies continued to show their faith in the campus. A total of 56 offers were made by GE, VMWare, ITC Infotech, Cisco, Schneider Electric, Tech Mahindra, Wipro, Birlasoft, TCS. Pharma & Healthcare giants like Optum, Dr. Reddy's, Philips Healthcare, Hinduja Hospitals, Abbott, Narayana Healthcare, Cipla and Sun Pharma also offered their premium profiles to the students.
Major Retail/e-Commerce firms which participated in the process were Amazon, Flipkart, Rivigo, Myntra, Jugnoo, CPWI and Madura Fashion. Also, the campus saw multiple offers being rolled out by Airtel, RIL, Samsung Electronics, RPG, Tata Sky, Maersk GSC.
A total of 401 students took part in the placement process. Dean (Student Affairs), Prof.Hema Date, said that the strong placement performance is a result of NITIE's rigorous academic standards and the Director's vision to make NITIE one of the most industry-relevant institutions among its contemporaries.