IIM Trichy Celebrates Its Management And Cultural Festival : Dhruva '16

IIM Trichy concluded its three-day management-cum-cultural festival Dhruva '16 on 23 October, 2016. The institute, which previously hosted the management and cultural festivals separately, for the first time organised a festival at such a big scale. The festival saw a participation from over 2000 students belonging to over 250 institutes from across the country. In addition, international teams from Sri Lanka and Iran participated in the event.
The festival kicked off with an inauguration ceremony which was graced by Sandeep Chatterjee, Associate Director at KPMG as the chief guest. In his inauguration address he stated how such events are a good complement to the academic rigour and a great way to hone skills.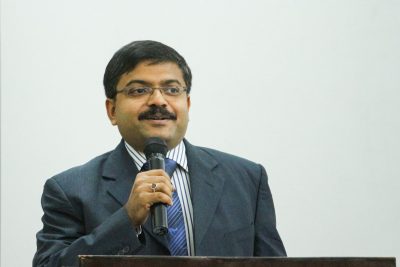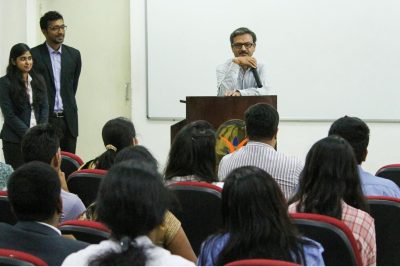 Also addressing at the inauguration ceremony was Prof. V. Gopal, Dean – Administration at IIM Trichy. Prof. Gopal highlighted the importance of such activities as an aid for implementation of classroom learnings in real life. He also emphasised how organising such festivals provide students with experience in aspects that are not taught in the classroom.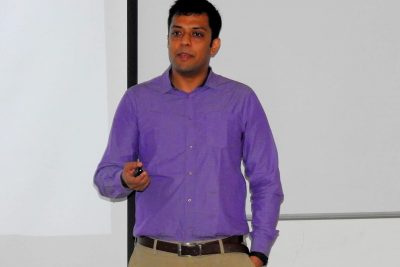 A guest lecture on "Digital and Online Marketing, Indian e-commerce ecosystem and its future" started the proceedings of Dhruva '16. The guest lecture which was delivered by Sameer Jain, Associate Director for Online Marketing at Shopclues.com focussed on the disruptions in the e-commerce industry and various types of e-commerce platforms. The students learned how each industry is different and how management concepts learned should be modified accordingly. Business events – Brand Warz, Ops-Wise and Fusionen Meister rounded off day one of the festival along with Gamers Asylum. These events tested the business acumen of the students in the areas of marketing, operations and finance. Day two of the festival saw events like Andromeda, HResolve, Explorica and Yukti, which evaluated skills of the participants in the areas of decision making, human resources management, entrepreneurial abilities and social responsibility. Also conducted on day two was Aalapana, the on the spot quiz competition, and musical events- The VoiceRoy, War of Bands and drama event- Page2Stage. The final day of the festival had events 6 Degrees (Analytics), Consulting Czars (Strategy), Ignis Chorum (Group Dance), Rampage (Solo Dance) and CAT Walkers (Fashion Show). The winners of the events were from various colleges like IIM Calcutta, IIM Kozhikode, IIM Trichy, Great Lakes Institute of Management, SCMHRD, to name a few.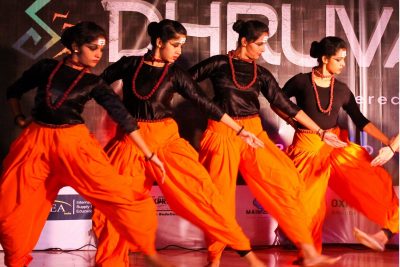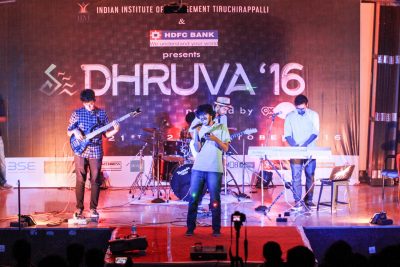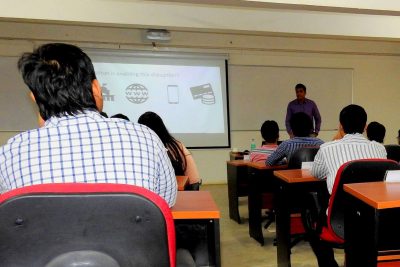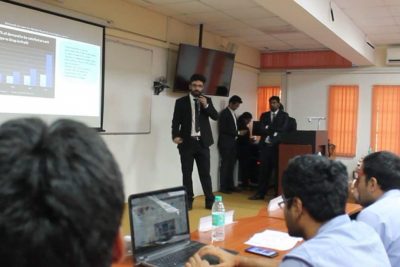 On the successful completion of the festival, the Secretary of the organising committee of Dhruva '16, Kaushik Kumar said, "The three days of the fest have undoubtedly pushed the limits for each of us but the fact that it has helped set a platform for the participants to showcase their talent and bring the best out of them gives us satisfaction. Every success starts with a small step. With the continued support of our institute, guidance of faculty and our mentor Prof. Vibhav Singh, we believe that this would set the foundation stone for Dhruva to reach greater heights in future".