The below article covers the internship experience of Mahashweta, an IIM Lucknow student and her advice to aspirants on how to secure an internship and earn a PPO from P&G!
---
What was the selection process followed by P&G at IIM Lucknow for summer placements?
The P&G selection process starts with a psychometric test. This is mainly to determine if the candidate is a cultural fit for P&G. Those who qualify the psychometric assessment appear for an in-campus offline aptitude test which majorly tests on logical reasoning and quantitative aptitude. This is followed by the shortlisting of candidates for personal interviews.
What is your advice to P&G aspirants?
Psychometric Assessment: Spend some time to understand P&G values and culture. Determine if the values match your own and then be true to yourself while attempting the psychometric assessment.
Personal Interviews: There were two rounds of personal interviews, both centered around in-depth discussion of HR and situation-based questions. I would recommend preparing for cases, guestimates and HR questions for the P&G interview.
What kind of projects were offered during the Summer Internship?
P&G tries to accommodate students in projects where their previous work experience can be of good help. I was selected for the Brand function and was assigned two projects related to improving the in-store efficiency of modern retail. I would visit modern stores across Mumbai and interact with merchandisers and brand promoters for the same.
All the interns got varied projects spanning across different products, brands, and channels.
What kind of support did you receive from the senior leadership during your internship?
There was a proper three-level of support for each intern. Firstly, we had a buddy from the project team who would be working hands-on on a similar/same piece and would be reporting to the same manager, who is the second level of support. I had two buddies for my two projects.
The third level of support was from the managers' manager who again would be a very senior and experienced person. My managers were very approachable. You could easily find them in a cubicle nearby you. You could discuss anything with them and when they spoke, you could see how much they know about things happening on the ground.
In spite of the support, there is no handholding. No one will hand you the direct solution. They expect you to persevere to reach the solution independently.
How is your project work evaluated at P&G?
There are two levels of evaluation for a summer intern in P&G, mid-term evaluation after one month and final evaluation at the end of the internship period. The feedback that you get from them is insightful and it really helps the project work provided you work on them.
At P&G, you are expected to work on each problem for a month and then develop a pilot to assess your suggestions. The focus on the end-term evaluation is more on the pilot results.
What challenges did you face and how did you overcome it?
I remember that about two weeks into my internship, I was not able to get a hang of how to crack the problem statement. I had already interviewed 50+ people and visited 30+ stores but still, I was stuck in a roadblock. I realized that I was looking at the problem statement in isolation.
I had to start over again at that point, looking into the bigger scheme of things and making an attempt to understand the big picture.
Are there any tips that you would like to give to P&G/ Sales & Marketing interns of upcoming batches?
Talk to as many people as possible. Those directly related to the project cannot be ignored, and I would recommend taking insights from even those who may be remotely related to your project. You may get new perspectives that might be missing in your solution.
You should be open to experiences and observe things happening around you. For example, even if you are going to the mall for some personal shopping, try to observe things from a marketer's perspective.
Why did you choose P&G? Why Brand function?
P&G is one of the best companies for marketing in the world. They have shown their prowess for years in this field. So, if you want to learn and experience marketing, P&G is the place to be.
Secondly, at P&G you get a lot of responsibilities and ownership from day 1 and that is why they named P&G's internship program as 'Day 1'. And to add to it, you get the entire stipend and a credit card to cover your project-related expenses on day 1 itself.
Brand is the most elite profile that you can get in marketing. In most other firms, you start with sales or a mix of sales and marketing. But at P&G, it is pure hardcore marketing directly.
We wish Mahashweta the very best for her future endeavours!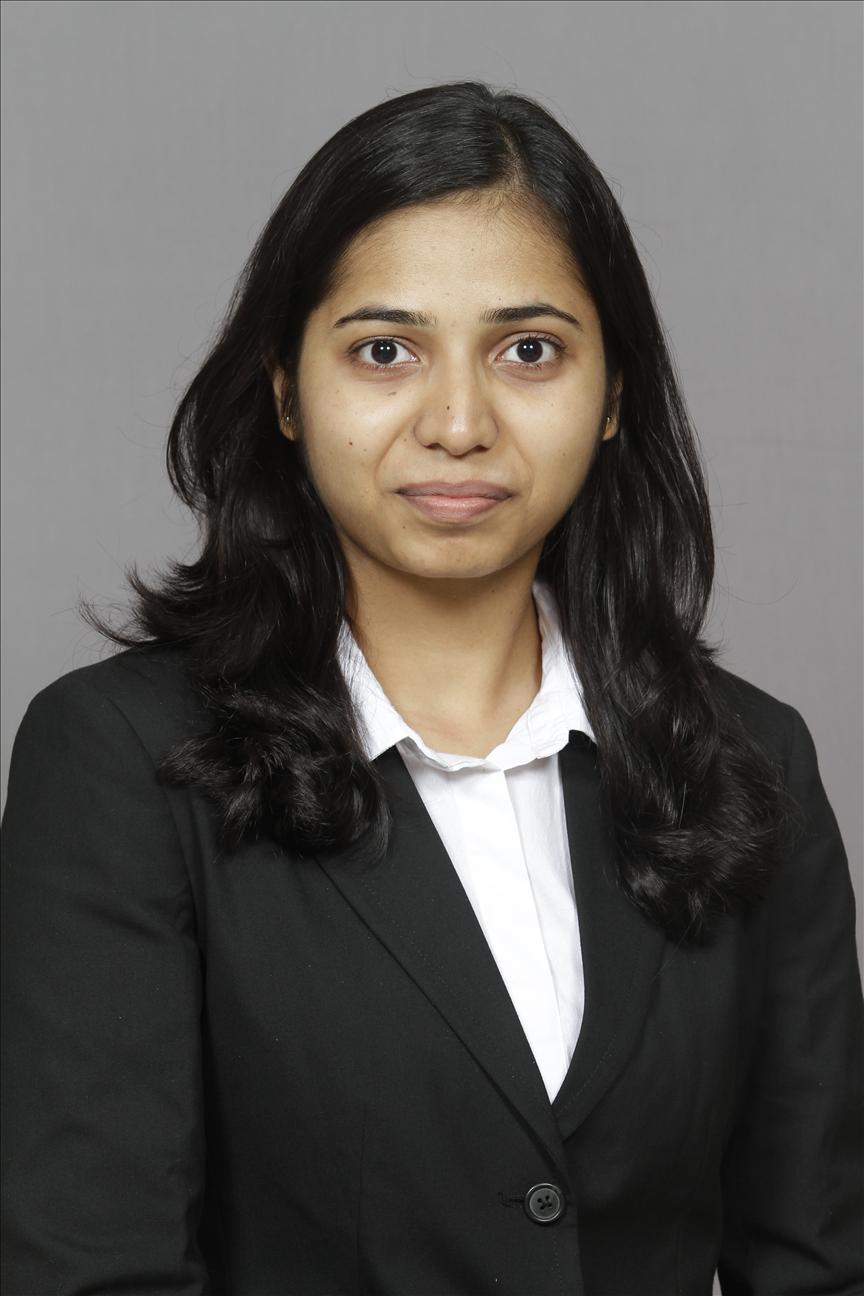 Mahashweta is currently pursuing her MBA from IIM Lucknow. She did her graduation in Chemical Engineering from IIT Guwahati. She interned with Procter & Gamble and was awarded a PPO thereafter. At IIM Lucknow, she is part of PRiSM, the marketing cell of IIM L. She likes reading, painting, and travelling.