Substantiation Of An Untold Dream – IIFT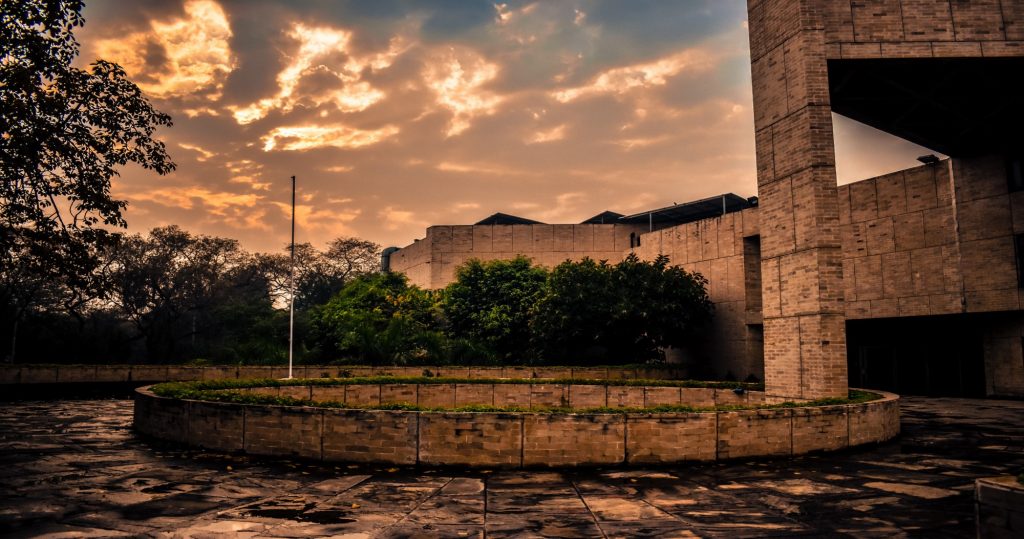 The temporary aim to end up in a good B-school was accomplished; the euphoria has just sunk in and the stakes were high. I was focused to make the most of what was available to me.  It was always a dream to watch myself stride through the corridors of a B-school flaunting a bespoke suit.
Come 25th June, the day when I experienced an awe-inspiring feeling as I noticed the 'IIFT Bhawan' board. Entering the auditorium with 'One step at a time' song playing in my head; wearing a wishful blue suit; glancing through the magnanimity of the auditorium jaded with high wooden walls; acknowledging the aroma of strong legacy behind it gave me Goosebumps. I felt a strong sense of untold responsibilities that had to be carried on my shoulders.
As a part of prepping one to become an efficient future manager, everyone in the campus had to go through a series of gruelling processes as a part of a Personality Development Programme.  The event I am going to describe is part of one such activity among the listless few.
Before getting into it, I might want to mention that I am a follower of the latest fashion trends and admirer of the importance of dressing up.
To describe the activity briefly, we had to wade through the streets of Delhi and make some money with all the ethical means possible. The motive was to get us acquainted with the consumer mindset at its roots. The group with highest collection was supposed to be rewarded. Different teams went to different locations of Delhi to exhibit their business skills, talent, service, trade goods, etc. against the money. The activity which was understandably exciting also tended to leave us perplexed. Our group initially didn't realise where to start with.
Finally, after a long discussion, our group decided to go to Greater Kailash on a hot afternoon. We decided to impress the supposedly posh audience with a skill possessed by one member of the group i.e. calculating 2-digit additions accurately up to 18-20 numbers. Needless to say, the heat left us shabby and unpresentable for approaching the public. After series of attempts on various members, we decided to do something different. We bought pair of roses and gave it to the public for free in a condition that they should be giving us some time to impress them with the math skills of a team member. We also went to nearby shopping mall to shop for ourselves and change the clothes so that we look more approachable to the public instead of scaring them away.
The strategy worked really well for us. This also ensured that many people participated in our contest and they witness the calculation skill of our friend and gave away some money if they were impressed.
At the end of 2 hours we collected Rs. 1300, a figure not bad for a hot Delhi afternoon. I always felt the desire to dress well, however, this event made me realize its implications. The salesmen going around hot places with tie around their neck is not just a gimmick.
—————————————————————————————————————————————————————–
ABG Company:
Carrying a same school of thought ahead, I would love to associate myself with 'Aditya Birla Fashion and Retail Ltd.' As a child I always looked up to the brands such as Allen Solly, Louis Phillipe, Van Heusen, Peter England etc. while jostling through the aisle in malls. They created a sense of aspirational value in me and in that endeavour the brands resonated with me deeply. Assisting the nation to get dressed and look their best might have been a silly childhood dream. But with a chance of working in that division to foster the growth and development might come off as a substantiation.