Moving to Mumbai for work? Or to study? You're gonna love it! And just so you don't feel lost or stranded in this burgeoning city, we created something special for you. Here's introducing the Mumbai Starter Kit. Wondering how to find a home in Mumbai? Or what items you'll need to get settled? Want to unravel the train travel conundrums out here? We've got you covered. :)
Click here to check out just what you'll get a feel for in the Mumbai Starter Kit...

Living in Mumbai is no piece o'cake. Especially when it comes to food. You'll enjoy eating "bahar ka khana" for a few days. Then you'll feel the pinch. Incoming salary will be gone in a week (nope, not exaggerating). So what to do when you reach that stage? You need good food that keeps you healthy and satisfied. You also need to stock up your kitchen with some basic stuff. And you could be a regular chef in no time!
Meanwhile, we asked our expats here at InsideIIM on how they survive the daily grind that is Mumbai city. And here's what they said:
Priy Zomato/Swiggy/Uber Eats,

Kabhi kabhi mere dil mein khayaal aata hai,
ki jaise tujhko banaya gaya hai mere liye.

If anyone is going to be your best buddy throughout your living-away-from-home life, it is these food delivery apps. No feeling is better than the one you get when you open the door to home-delivered food after a long day at work. Imagine you've had a rough day at work, your train is late and you've had to wait for a long time for a rickshaw, and finally when you get home, your watchman hands you with the last month's electricity bill that's due, but what keeps you going is the Mutton Biryani you ordered; and when the delivery boy is finally here, you run to the door, almost hug him but he hands you the food packet, and you smile at him for making your day better. Isn't that just perfect?

But you can't eat outside for as long as you live, and just maybe, hear me out, maybe cooking your meals isn't such a bad idea (or you can always pay someone to do it!)
So here's 3 ways to make sure you can stay healthy and cook your own food:
1. Keep Your Pantry Stocked!
Here's a bunch of everyday ingredients that should crown your shelf.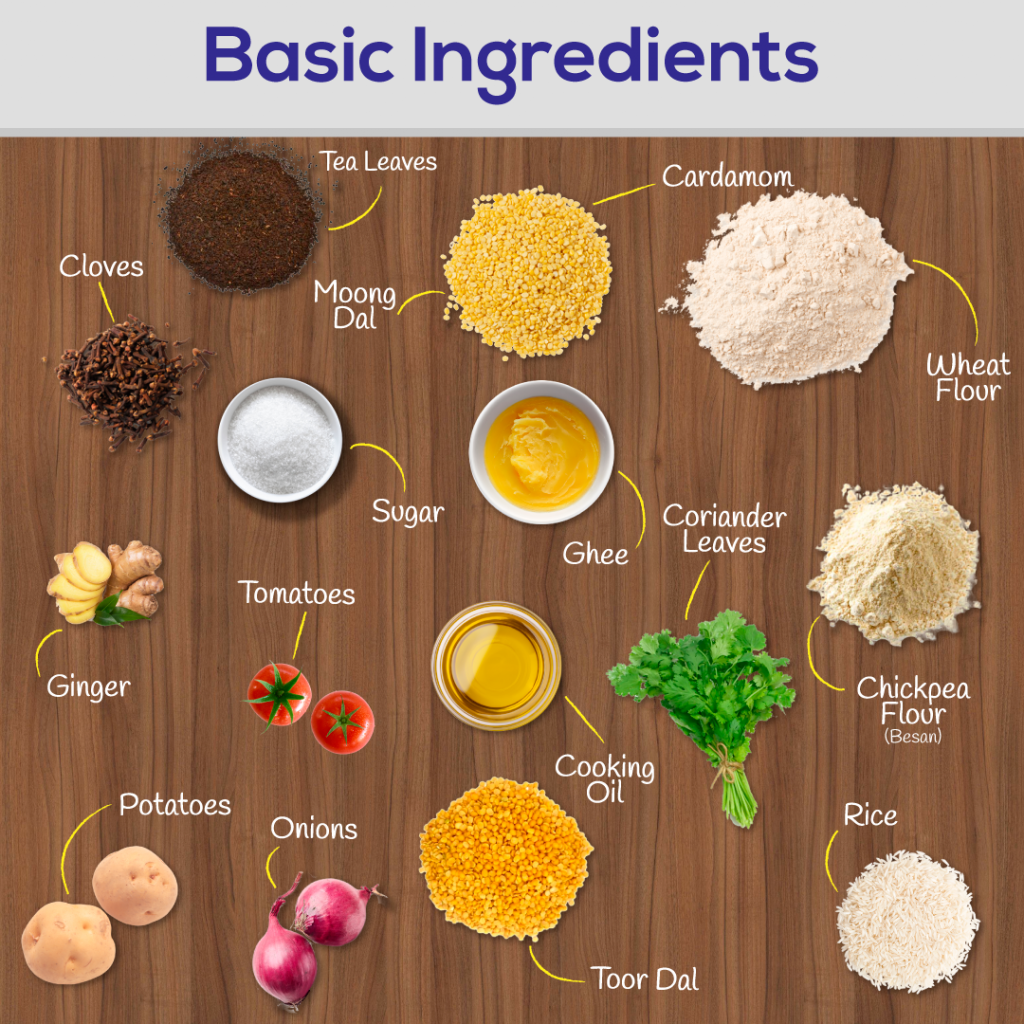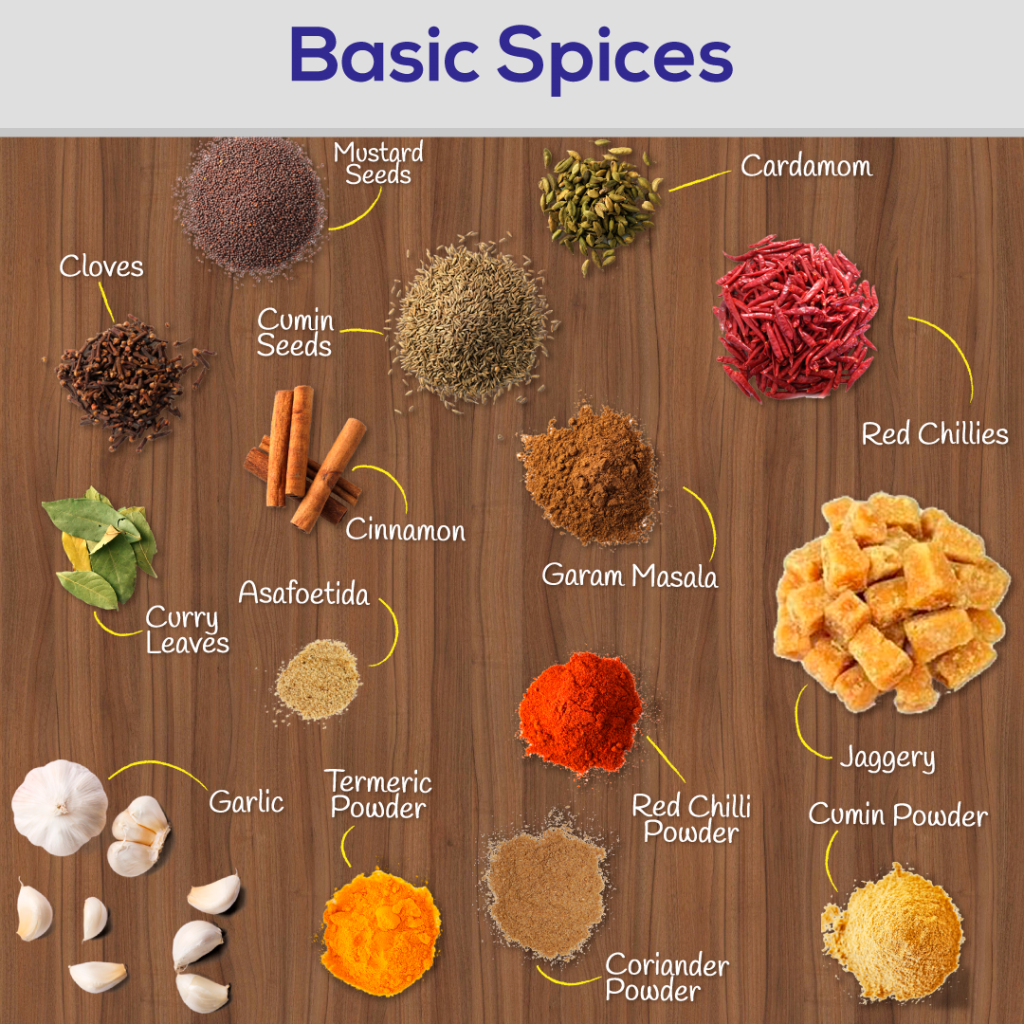 2. Try out simple, quick and easy to make recipes.
Here are a few quick recipes to make life simple, you can thank us later.
Want to make literally any sabji ever? Here's what you need:
The Sabji
Onions
Tomatoes
Salt (& sugar or jaggery if you want it sweet)
Some oil
Garam Masala
How do you make this "any sabji?"
1. Chop your onions and tomatoes first. If your sabji needs boiling, go ahead and do that...
2. Now heat some oil in a pan. As the oil starts sizzling, add the chopped onion. Sautee these till they're browned.
3. Next add the tomatoes. Cook them till they start releasing water and become soft.
4. Next add some garam masala, some salt and any other masalas you want.
5. Next add in your Sabji. Cook for a bit. Check that everything is cooked. Taste. All good? You're done!
The best bit. You can even make an anda bhurji or a paneer bhurji this way!
Here's some other cool recipes for you to try...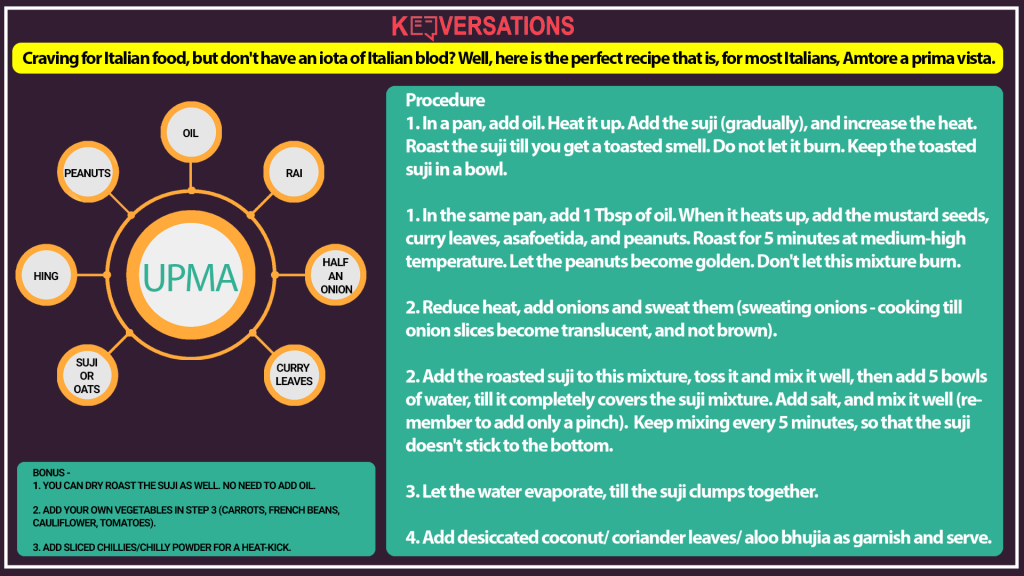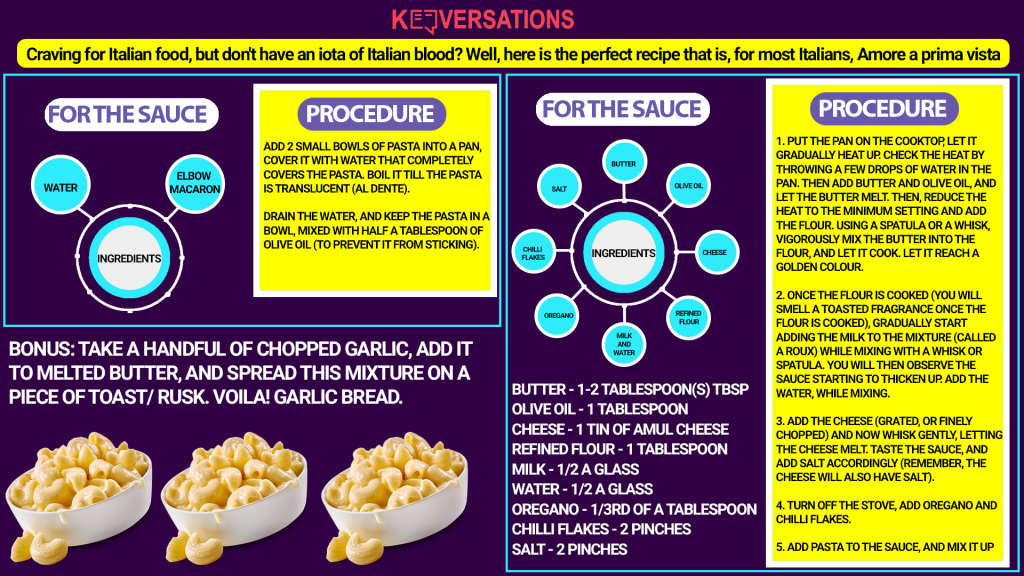 Want to get updates when a new part of the Mumbai Starter Kit is launched? Subscribe here:
3. Stock Up On Basic utensils.
You could fall into two categories when it comes to picking up utensils.
The "Iska kya karu (what's this do)" or

The "I need that third pan for boiling milk"
Nonetheless, making sure your kitchen has the necessities will keep you and your maid happy in the long run. We've made a note of kitchen supplies you can start with and you can add to this ensemble as you go along.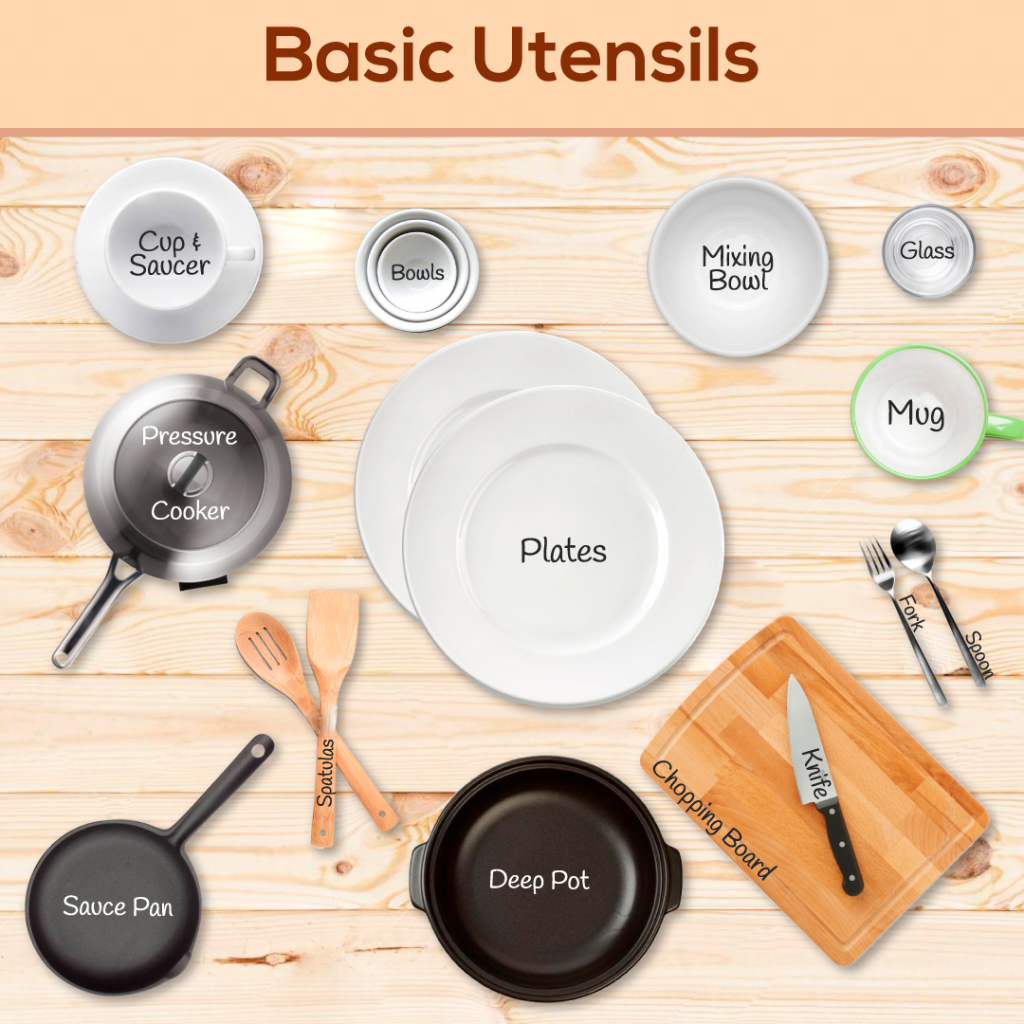 You've got it all covered, from the ingredients, to what pots and pans, and you've even got some quick-fix recipes, but what about gas?

If you're staying in a PG, you'll mostly share the gas cost with your flatmates. You'll be passed on, like tradition, the number of the gas provider and other important information by the landlord or those who've previously lived there.
If you live in a place with pipe gas, great! If not, there is an unsaid knowing that you may be purchasing your gas cylinder in black. Which means you'll have to shell out a little extra. While there is no other way to go about this, if you aren't going to be much of a eat-at-home person, you can avoid this expense by investing in an induction cooktop.
In the next part, we tell you about dressing up the Mumbai way.

Here's what you get in this kit:
Introduction To Mumbai Starter Kit
How To Find Accommodation In Mumbai
How to Feed Yourself When Living Away From Home
Dressing To Impress - Mumbai Style
Shopping Destinations in Mumbai
How To Train Travel In Mumbai
Don't Drink & Drive - Local Travel In Mumbai
How To Have Fun In Mumbai - I
How To Have Fun In Mumbai - II
How To Beat The Rains In Bombay
Festival Time In Mumbai