Final Placements – Class Of 2017 – SPJIMR Mumbai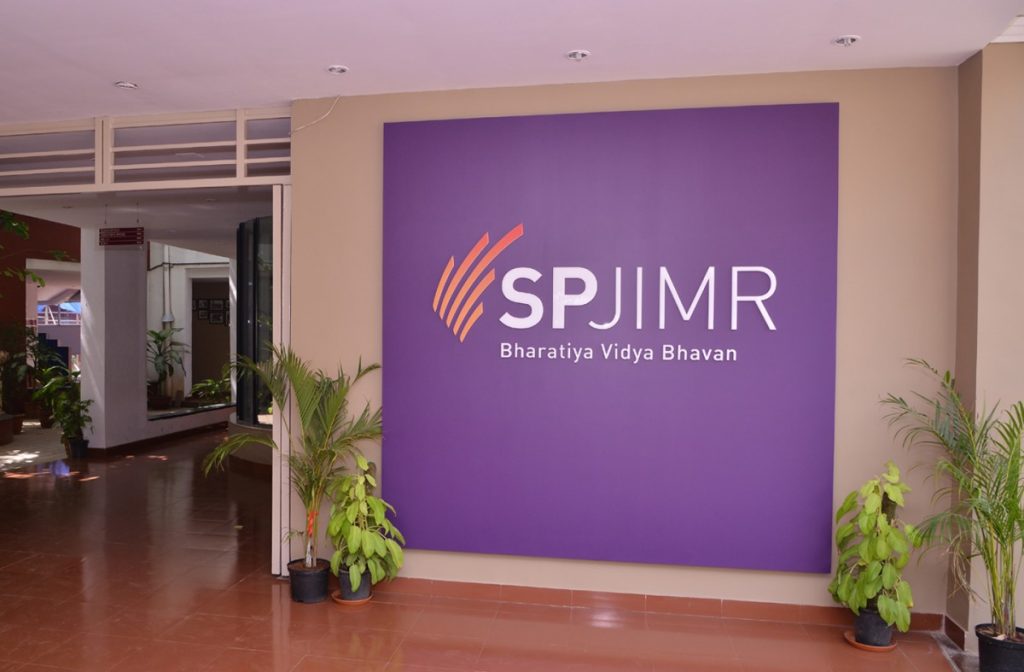 SPJIMR records another spectacular season of placements for the outgoing batch of 2017.
Highlights as sent by the placement committee:
SPJIMR completed the final placement in early January 2017, one of the first B-schools to do it.
The Class of 2017 notched a new high as the highest salary on campus jumped to Rs.39.5 lakhs per annum and the average salary rose to Rs.20.9 lakhs, from Rs.19.3 lakhs last year.
More than 90 percent of the PGDM Class of 2017 received offers of Rs. 15 lakhs or more, with a median salary of Rs. 20 lakhs.
The placements season this year saw 104 companies on campus to hire the 229 participants of the Class of 2017.
This season saw regular recruiters like TAS, Deloitte, Accenture Strategy, Mahindra GMC, HUL, P&G, Microsoft, PwC-PRTM, Axis Bank, and JM Financial returning to recruit talent from the batch, indicating that SPJIMR remains a preferred campus for B-School recruitment. The Class of 2017 also received five international offers.
The campus saw participation from 51 new companies like Goldman Sachs, Reckitt Benckiser, General Mills, ITC, Johnson & Johnson, GEP, Miebach Consulting, Samara Capital, Investec, DBS Bank, ICICI Prudential, MCX, Directi, HCL Infosystems, LinkedIn, SAP, DSP BlackRock, Samsung, Amway, Heinz, Siemens, Sony Music, Pernod Ricard, Texas Instruments among others.
More than half of the Class of 2017 received pre-placement offers and pre-placement interviews through their autumn internships at top corporate houses, some of which included Amazon, Asian Paints, Axis Bank, Colgate-Palmolive, GE, HUL, Mondelez, P&G, TAS, ITC among others.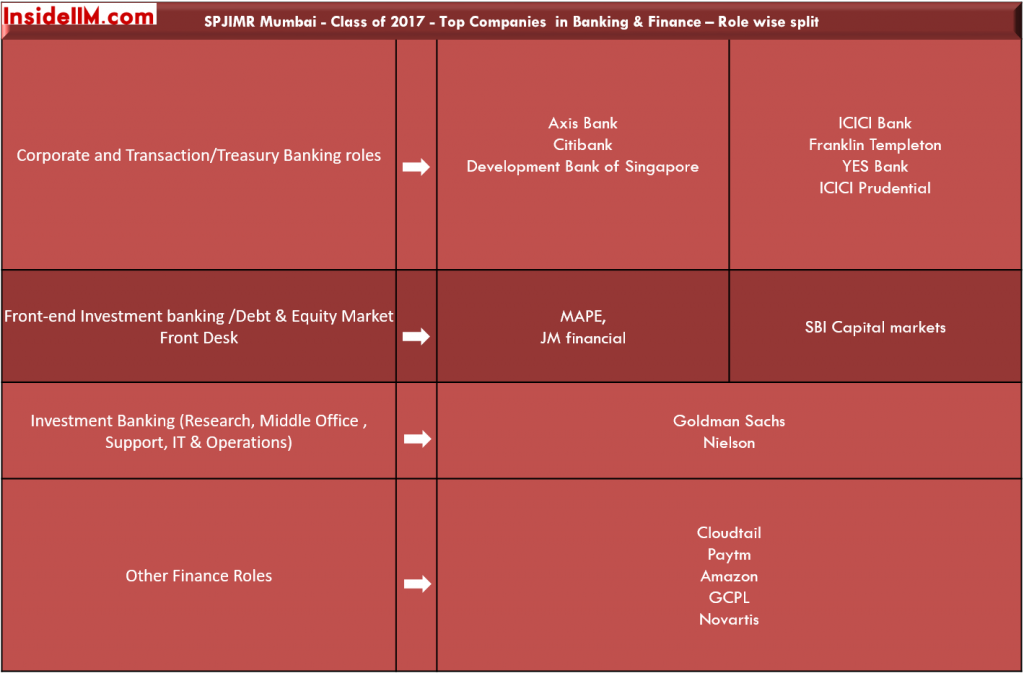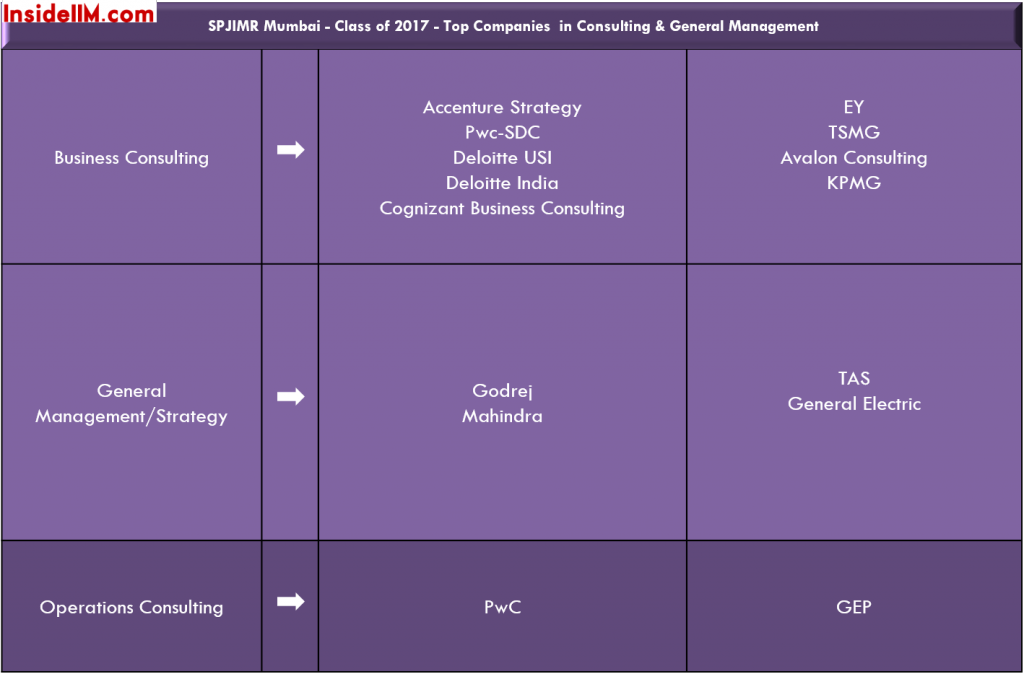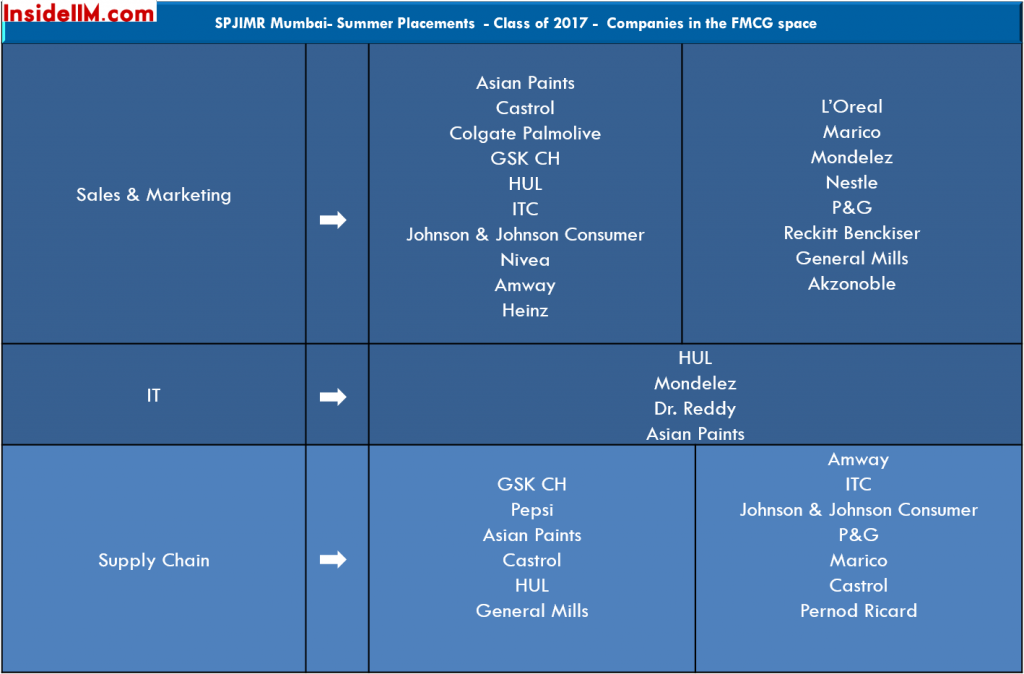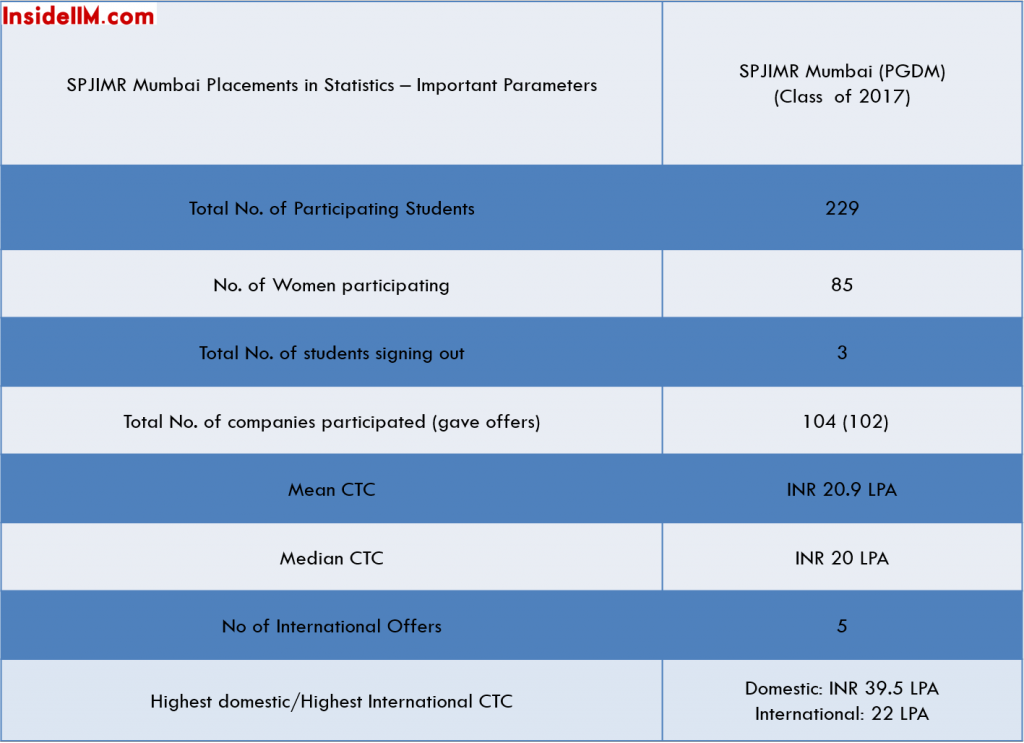 In case you wish to point out anomalies in the report, do write in to us at editor(at)insideiim(dot)com. We will try to clarify it with the placement committee/company. Anonymity will be ensured.
Final Placements for Class of 2016 across schools can be found here.
Summer Placements for Class of 2018 across schools can be found here.