Hospitality industry is facing monstrous competition – among themselves & from new entrants - Airbnb. This is making them even more anxious to differentiate themselves in the eye of their guest on determinant attributes - attribute which guests' desire, competition is not giving & they give. One strategy involves changing the 'rule of the game' on a relevant dimension by drawing inspiration from outside their industry.
Radisson Red, a hospitality brand owned by Carlson Rezidor, is implementing this strategy & is drawing inspiration form the world of football.
In 1970s the Dutch Football team changed the rule of football by introducing the concept of 'Total Football'. This tactical strategy envisaged training players to play in a variety of interchangeable role –a defender could take on the role of the attacker; when that happened the midfielder took on the role of the defender & so on. In short, players' roles were fluid, directed towards one goal – to win. The only player 'fixed' was the goalkeeper.
Radisson Red, has adopted 'Total Football' strategy, which involves 'everybody can do everything' - a bellboy can double up a cashier; a cashier can assist a guest to take her luggage up to her room & fill her up on the latest hot spots in town or the steward can act as a greeter.
Has this differentiation strategy born fruits? It seems so. It has improved 'engagement' of its employee - making them feel more empowered & engaged with their job. When empowered & engaged employees serve guest they deliver memorable service to their guest.
Result: Improvement in employee satisfaction; fall in attrition rate of employees; improvement in guest satisfaction leading to creation of better Buzz for the hotel. All this is achieved by having lesser number of staff to serve guests.
Bottom Line: The Gross Operating Profit (GOP) has seen expansion.
1. In a hyper-competitive era, companies can gain competitive advantage by changing the 'Rules of the game' of their industry on determinant attributes.
2. To change the 'rules of the game', companies can get ideas from outside their industry. But they cannot implement them blindly – it has to be intelligently adapted to their industry.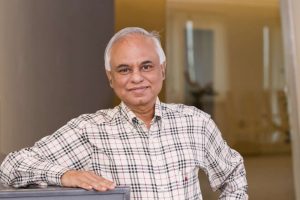 In this series, Rajesh Srivastava, Business Strategist and Visiting Faculty at IIM Indore gives you a regular dose of strategy case studies to help you think and keep you one step ahead as a professional as compared to your peers. Rajesh is an alumnus of IIM Bangalore and IIT Kanpur and has over 2 decades of experience in the FMCG industry. All previous Strategy with RS posts can be found here