How Gitanj Sheth Scored 99.8+ Percentile In CAT 2017 & CAT 2018 | A CAT Enthusiast's Story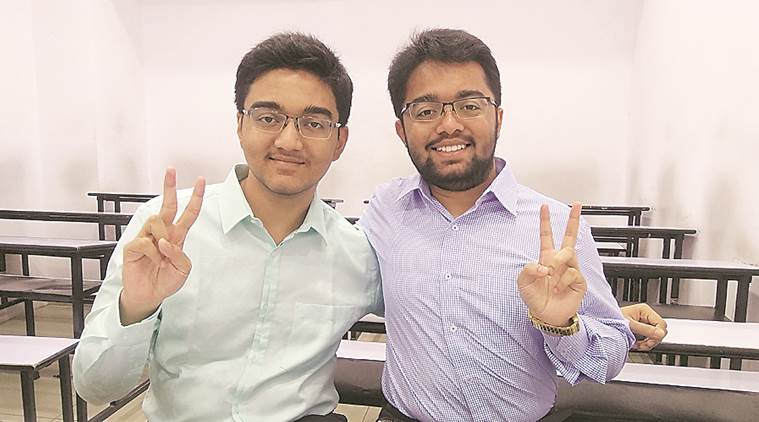 Gitanj Sheth comes from Bhavnagar, a beautiful city in the Saurashtra region of Gujarat. He moved to Ahmedabad to pursue his graduation in mechanical engineering at Nirma University. His younger brother,  Viraj Sheth, and he are first-year students at XLRI. When he is not too busy pursuing PGDHRM, Gitanj loves to grow vegetables in his room at XL.
He had 92% in 10th, 86% in 12th and 76% in his graduation.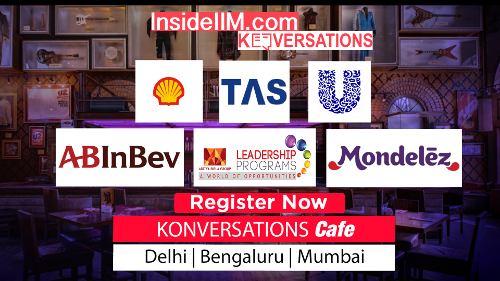 Here is a transcript of an interview with Gitanj.
Why MBA?
Gitanj: During my graduation, I had several management subjects including Economics, OB, Communication, Law, Production Management, etc. These subjects were specially designed for Engineering students to familiarise them with management education. By the end of four years, I realised that I liked these subjects more than my core mechanical curriculum. Also, I loved studying new things and I did want to continue in academia instead of taking up a job. So, I decided to do an MBA.
What was your approach to prepare for CAT?
Gitanj: I have always loved to solve maths. Especially Quant. From the beginning of my CAT preparations, I have cultivated a habit of cracking Quant sums mentally, which improved my quantitative aptitude. A person with a sorted QA is usually comfortable with DI-LR. The same does not necessarily apply to VA though. Since I had my schooling in a Gujarati-medium school, VA had troubled me a lot for quite some time. It took a lot of time and effort to master the same.
My passion is for innovation and I love to experiment. I try to look for better ways to do everything. The same held true for CAT as well. I have tried and tested various strategies for CAT preparations over the years.
Every time I come across something entirely new, I try to incorporate it in my daily life. For example, I came across a concept called hydroponics while looking out for a way to grow plants without any soil media. It took me two years but I ultimately perfected it. The same goes for an examination as well.
All these, and much more, has helped me to get a 99.97 in CAT'19.
Q. What were your scores in 2017? What calls did you have and what did you convert?
Gitanj: In CAT'17 and XAT'18, I got an overall percentile of 99.86 and 99.84 respectively. In QA, I had secured a 99.99 percentile. I received calls from IIM-C, IIM-I, IIM-K, XLRI-BM, XLRI-HRM, FMS, SPJIMR, IIFT-D, SIBM-P, and NMIMS among others. I had missed IIM-A and IIM-B. Common GEM problems, you know.
My target calls were IIM-C, FMS, and XLRI. I managed to convert only XLRI-HR, probably because I couldn't present a compelling argument in front of the other panels regarding my decision to not opt for a job. However, I was more than happy to make it to XLRI, one of my dream B-Schools. I have joined XLRI-HR and have successfully sailed through the highly demanding first year.
Q. What made you appear for CAT in 2018?
Gitanj: If someone appears for CAT during the first year of his/her MBA, there might be either of these two reasons behind the same:
Either he/she's looking out for better prospects, or
He/she is a CAT enthusiast, like me.
CAT enthusiasts are mainly those people who give CAT repeatedly to target a perfect score of 100 percentile or to analyze the variation in difficulty, pattern, and style of CAT over previous years, or to do both. Generally, these people are not seeking any admission calls. While appearing for CAT'17, I was targeting a perfect 100.
To achieve that target, I had taken 75+ mock tests, which may seem like an exceptional feat but, at times, is actually necessary to excel. Still, I had missed by a small margin. While analyzing the reasons behind the same, I came to a few conclusions. In QA and DI-LR sections, I had almost reached a desirable score, which I needed to hold further. But in the VA section, even though my scores went from 89 to 95 %ile, there was a lot of room for improvement.
So, I decided to appear for CAT'18 while trying to bring that necessary change.
Q. What was your strategy for preparation? How did you juggle academics and preparation?
Gitanj: This time, the situation was entirely different. I was going through a very active schedule during the first trimester of my MBA. Proper, adequate sleep had become a dream. Allocating additional hours to prepare for VA and to revise the other two sections seemed to be next to impossible. I had to fit them into my routine hours. I needed a strategy to prepare for CAT while maintaining consistent academic performance. As reading comprehension is the most crucial portion of the verbal ability section, I decided to give it my best shot.
Generally, MBA students rely more on class work and notes for exam preparations. I decided to read the books and case materials while trying to comprehend as much as I could. This approach at the same time helped me with reading comprehension part as well as my academics. To retain my speed in QA, I started to revise all the ratios, squares, cubes and tables whenever I got any spare time.
My performance in the VA section significantly improved as I scored a 99.6 %ile. I could also maintain my hold in the other two sections with a 99.8+ %ile in both.
One more thing. The plants in my room had accompanied me throughout my CAT'18 journey. They were my support system in all those stressful days and were there for me whenever I needed a quick escape from the daily rigour.
Q. What's your advice for aspirants and students?
Gitanj: To secure a 99.9+ percentile in CAT, while being in a b-school or otherwise, you need to have passion, commitment, consistency, confidence, and creativity among others.
Passion is essential as it keeps you going.
Commitment is necessary for you to have a clear understanding of your priorities.
Consistency is required for sustained performance.
Confidence is needed when you are pulled out of your comfort zone, which is quite common during the three hours of CAT.
Creativity, especially in formulating your strategies, is what makes you unique and unstoppable.
Have a hobby that you can maintain regularly. It will help you to sustain the momentum that is essential to sail through months of preparation and will be your support system.
One more important thing is to learn from your mistakes and experiences. I learned a lot from my previous CAT attempts and worked on my weaker areas. Fearlessness is another crucial thing. When you seek control over your anxiety, you become fearless. I have had two experiences with that. In NMAT'17, I was completely fearless. I secured a score of 264. I ensured the same fearlessness in CAT'18.
Even though your ultimate aim is your dream B-school, consider the big score as an aim in itself, rather than as a means to get into that B-school. Once you achieve that score, you can always extend your target to the admission in that B-school. That will help you in avoiding unnecessary anxiety sourced from that admission pressure and help you to focus your efforts entirely in achieving that score.