Three of the top-six IIMs (ACL) give majority weight to a candidate's CAT 2021 score, while the other three (BIK) give majority weight to a candidate's profile. IIM Indore gives huge weight to a candidate's profile, assigning only 20 percent weight to a candidate's CAT 2021 score. IIM Kozhikode's admission policy appears to be the most balanced of the lot.
Read Next → All 2021 Selection Criteria Released By Old + New IIMs
---
IIMs Bangalore and Ahmedabad are the only two IIMs to give weight to every single component of a candidate's academic profile, i.e., 10th + 12th + graduation. Graduation performance is not always the strong point in CAT aspirants' CVs, which makes these two IIMs a tad bit tougher to get into.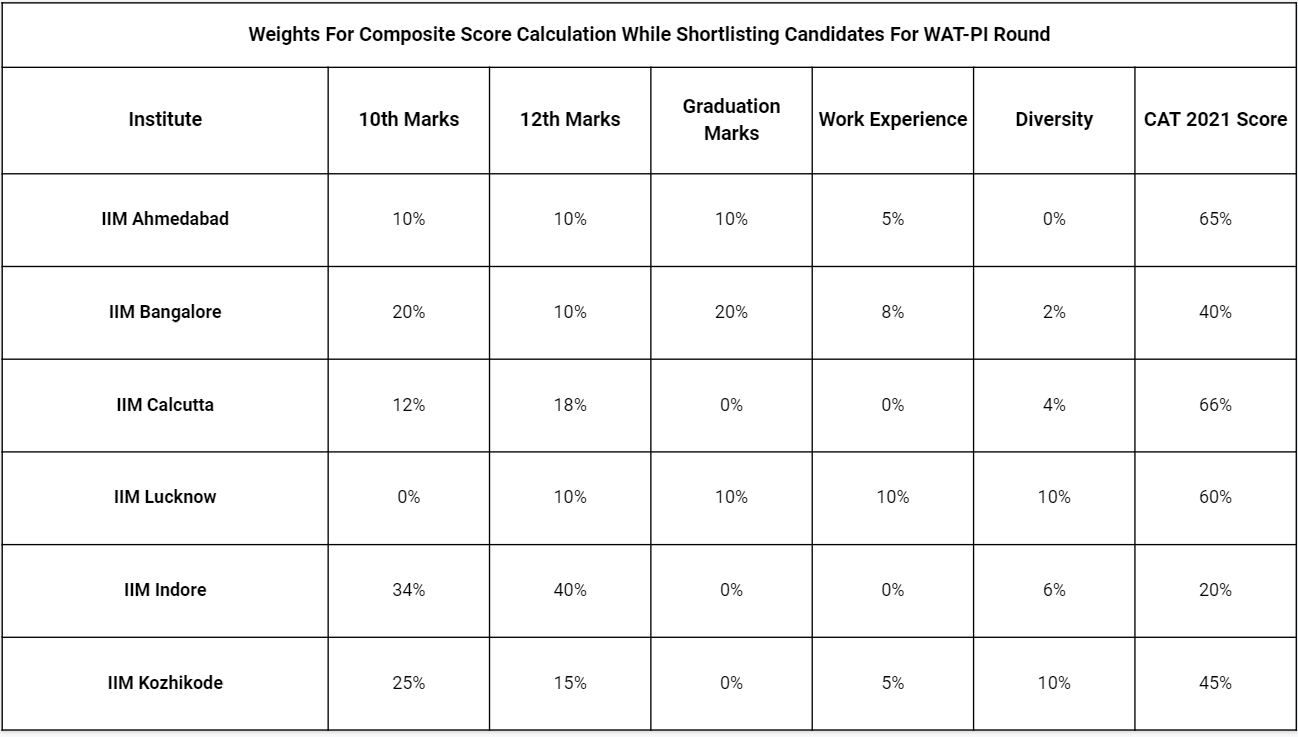 What about diversity? How are the IIMs accommodating for a diverse MBA classroom? As per the table above, all of the IIMs have provisions for diversity (gender and/or academic) in their admission policy. IIM Ahmedabad has a more unique policy to facilitate academic diversity, as can be seen in the institute's admission policy.
---
IIM Calcutta, IIM Ahmedabad Give 50%+ Weight To PI Performance While Creating Final Shortlist
When it comes to generating the final merit list for admission to their MBA programs, two components are given the highest weight while calculating the composite score - CAT 2021 performance, and personal interview performance. As was the case while creating the WAT-PI shortlist, IIMs Bangalore and Indore give relatively colossal weight to a candidate's profile, with the two institutes giving 45 percent and 40 percent weight respectively to a candidate's overall profile.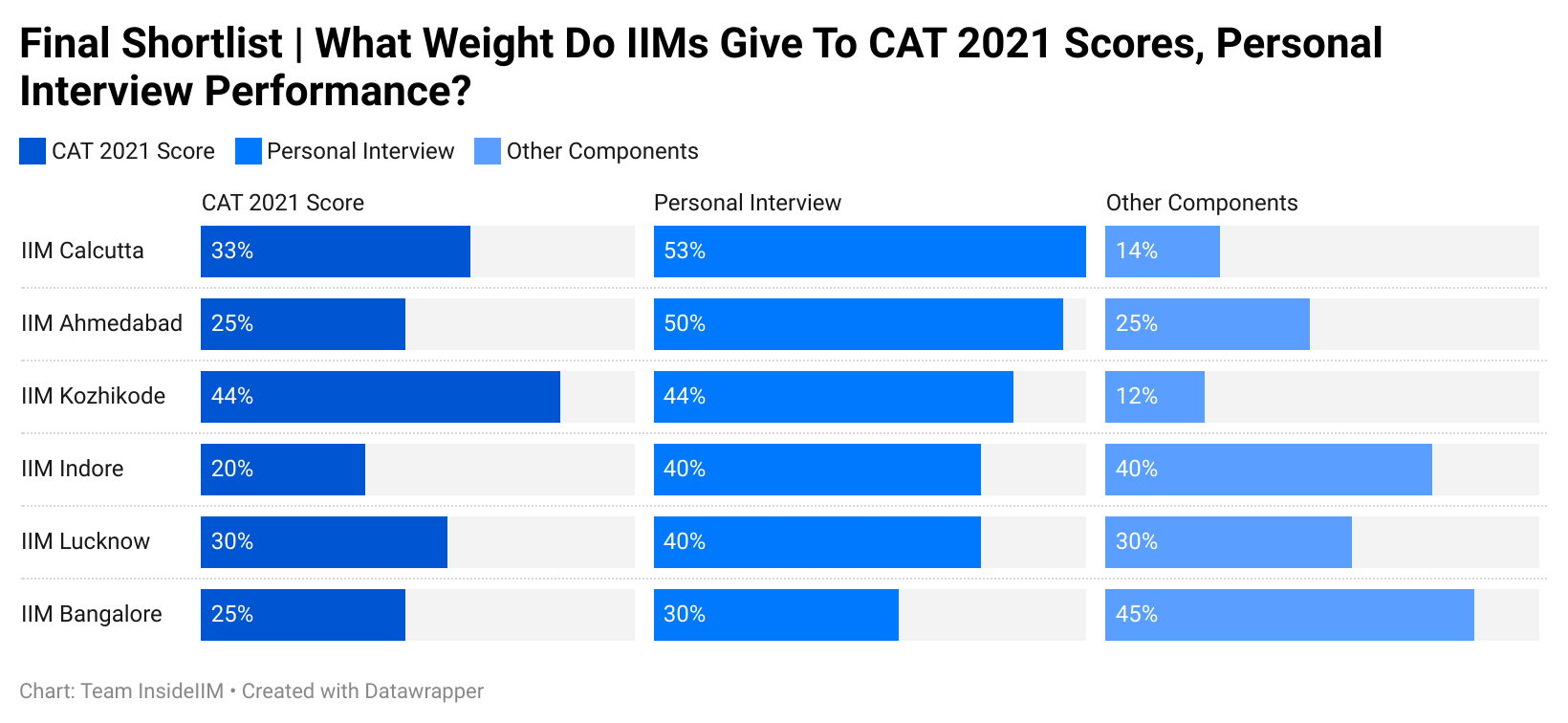 ---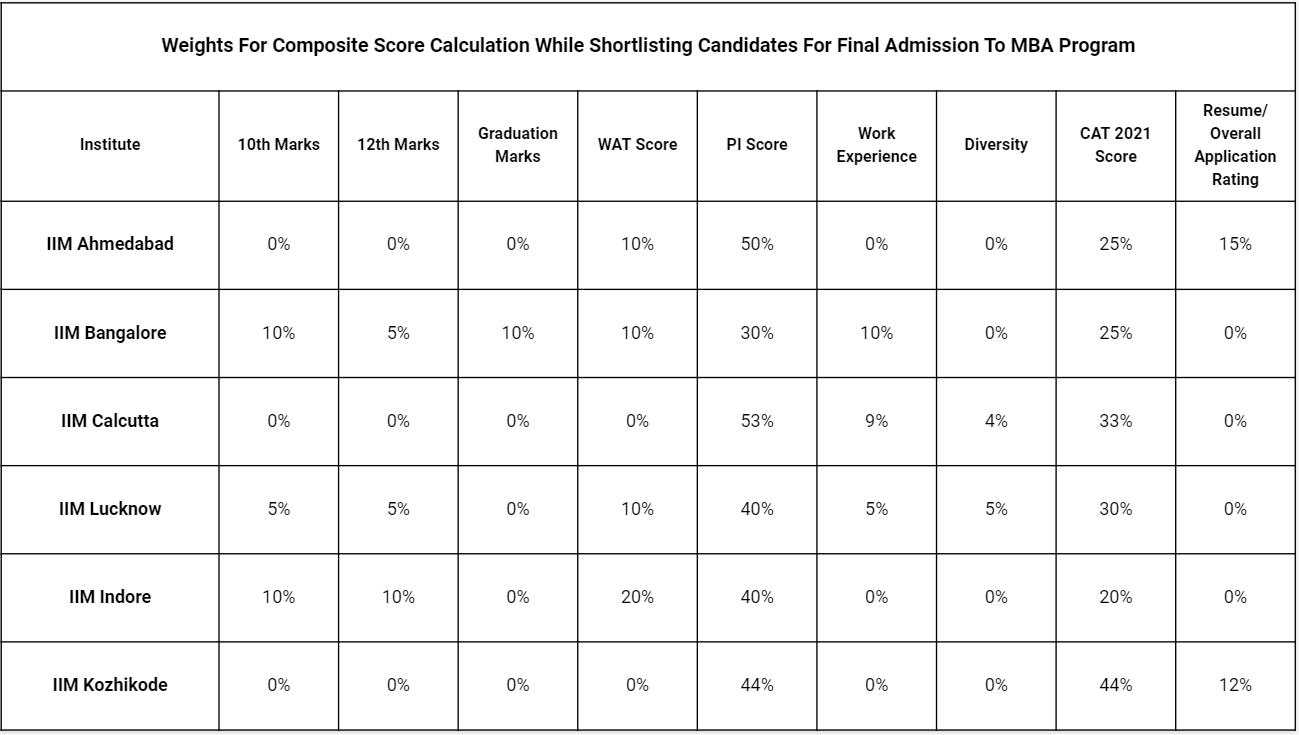 ---
All of the above information is pointless if you are unable to meet the minimum overall and sectional cut-offs set by the IIMs. The table below summarizes the minimum cut-offs set by the IIMs for CAT 2021. Please note that meeting the minimum CAT cut-offs is not a guarantee of getting shortlisted by the IIMs for the WAT-PI round.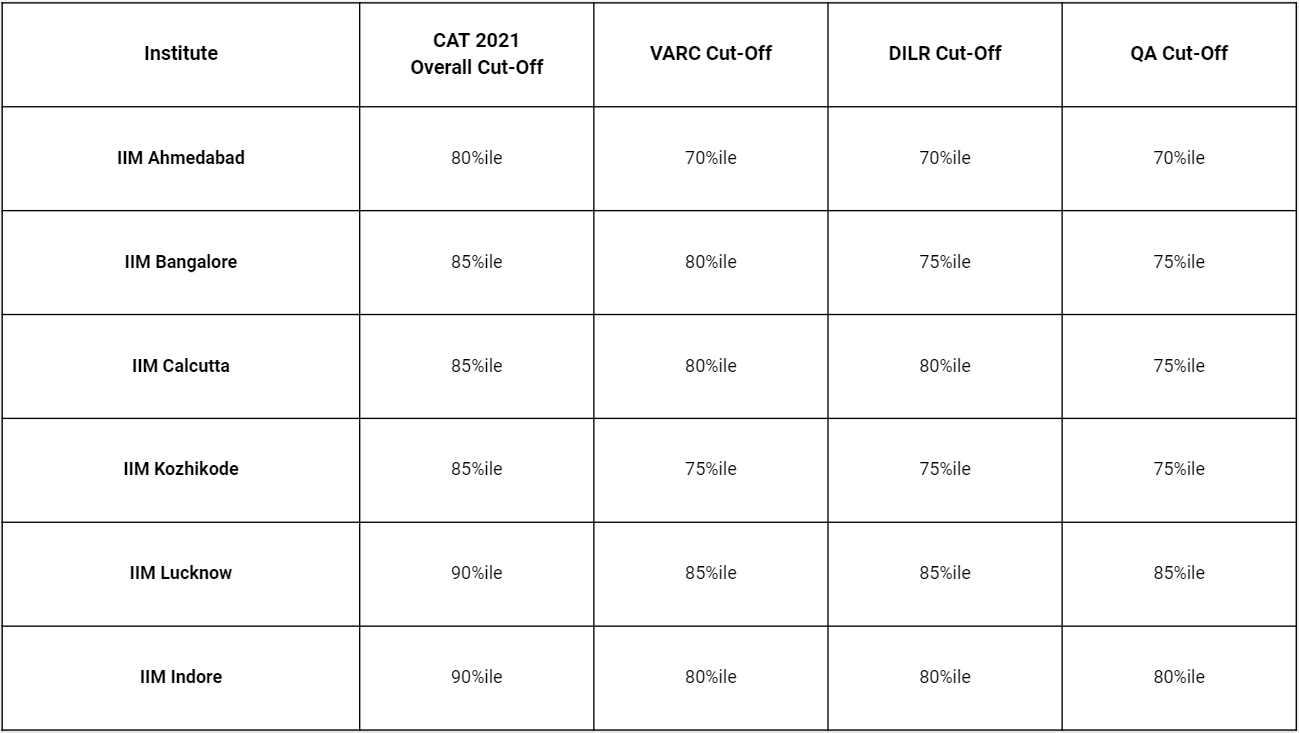 ---