Introducing My Amazing Batchmates At XIMB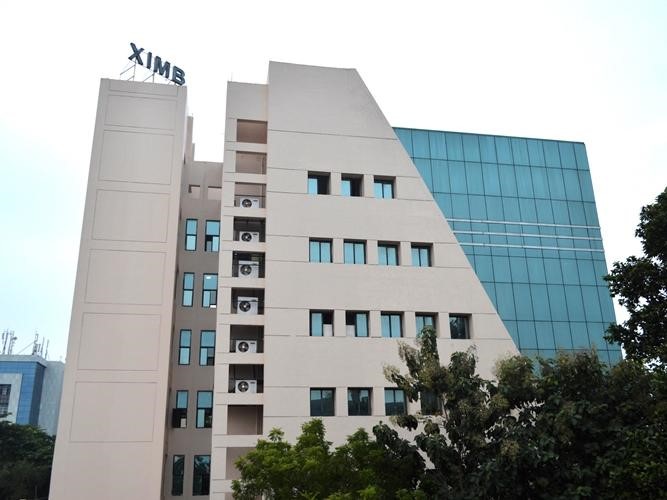 It has been an amazing journey into MBA life ever since I took admission at XIMB.
On the very first day itself, I started forming a bond with all the students who have taken admission with me at XIMB batch of 2018-20. In this journey of forming bond, I came across some interesting individuals whom I would like to talk about.
Jason D'Souza
Well, he is my roomie from my hometown Mumbai. He is so big that it felt like I turn my head toward the ceiling. His height is 6 feet 4 inch. Well, what makes him interesting is not his height it's his basketball game. He was the best player in XIMB when inter-section matches were conducted. He can score basket even without looking at it. Plus, he is a very disciplined person.
Saurabh Agarwal
He is also a very interesting person. When I met him for the first time, he seemed quite a normal person. But then week started to pass I got to see different sides of him. He had many skills like a head stunt, can do push up on Basketball, can juggle, can solve Rubik cube in 2 minutes and many other. In fact, his Unique selling Proposition was Master of all trade.
Anish Ittoop
He is one of the first friends I made while coming to XIMB. He is popularly known as "Headphone Guy". He is die hard anime fan. Whenever anyone talks to him, he always drops some anime dialogue in between that too in Japanese and then translates it into English. He indeed is very interesting due to these habits as well as is a unique person.
Swetlana Mahapatra
When the first time she came to the class no one was able to take their eyes off her. She has long beautiful shiny blonde hair. After talking with her I came to know that she is a professional model. She has endorsed Hindustan jeweller, was FBB Femina campus princess finalist in 2014 and has done modelling for many firms. Still for her education was equally important and she is now studying with me.
ABG company I would want to work for:
I want to join ADITYA BIRLA FASHION AND RETAIL LIMITED because of my past experience with mine family's textile business. I have worked there for two months and gained some insight about the business. It was a small part of the textile industry's supply chain. I want to gain experience with ABG group and learn more about this sector and work with its marketing and operation team.
– Jalan Vedant Shyamsundar
BM, 1st year, XIMB