One of the most frequently asked question asked by many CAT aspirants is how to work and prep for CAT at the same time. Well, let me tell you, preparing for CAT is not a full-time job. You can easily ace at work and cat by being disciplined and focused. Here are few tips from those who successfully juggled work and cat prep and made it to IIM-B.
Kabilan - "Start with the easier topics, as you progress through difficult topics start taking mock sessions. The key to success lies in knowing which sums you are able to solve naturally. Practice the ones you can comprehend but which takes time to solve. Learn the shortcuts. RC and DI-LR can be solved during free time. 10 to 15 min per set randomly." He recommends materials from TIME.
Mohan Raj - A national level swimmer too, Mohan Raj says "Never underestimate the power of discipline. If you are consciously taking time out of your busy schedule, there is no reason why you should not get 99%ile + in CAT. Working on your preparation daily is the most efficient way to prepare rather than sitting for a longer duration at a stretch during weekends. Trying to be over ambitious by preparing for a whole day during weekends will only make the preparation a tiring exercise and most likely will lead to burnouts (Unless you are a psychologically well-built individual). Remember, Rome was not built in a day. It takes time to achieve anything. The moment you understand this fact, anything can be accomplished with ease. " He recommends subscribing to Mock test series of any coaching institute such as IMS, TIME or CL and QA by Arun Sharma for quants.
Vysakh Murali - "Stay motivated. Take up some practice exams. Get the basics rights. It's all about how positive you are during the exam". Vysakh spent 2-4 hours every weekend to prepare for CAT. He recommends the TIME cat series to help with preparation.
Vivek Mandal - "Take mock tests seriously and try to improve score". Vivek too prepared for the exams on his own. He recommends the Tata McGraw Hill CAT books and spent minimum 2 hours during the weekdays and 6 hours during the weekends.
Rathish R - "Concentrate on one weak area each time you practice". The materials recommended by Rathish are Test funds, Hitbullseye and Time study materials. He also says that joining a coaching centre helps with making a disciplined approach to preparation.
Srividya G - The advice from Srividya is to "Focus on concepts" . She used to work at least 12 hours per day but the Youtube Channel "Perfect Scores" helped her prepare for CAT.
For further queries, please feel free to leave your comments below and like this post for more updates!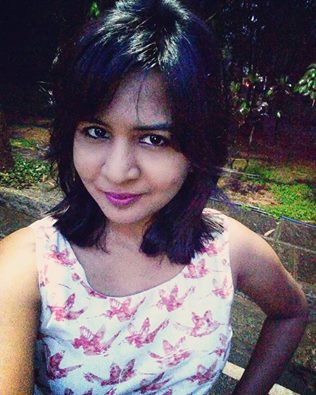 Rinku Stephen pursued Computer Science and Engineering just because she was fascinated by the law of cartoons. But later during her course, she was smitten by the tech bug and went on to develop developed Peer to Peer Application for NFCs, automated healthcare claims and solutions to clinical trials. She also had a brief stint as the IT consultant for a Startup – Praise Foundation. She has interned at Flipkart as a Product Manager and looks forward to a long career in tech related roles. Setting the geek side aside, Rinku loves to trek, try new sports, read crazy, and of course.. GOT.