My Journey At IIM Raipur – Abhishek Banerjee's Story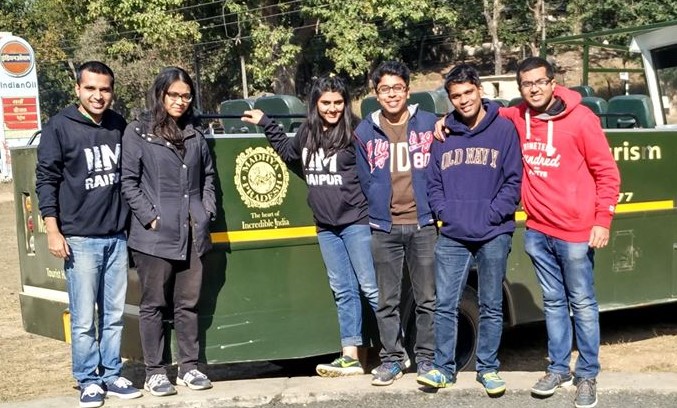 Every year several thousands of B-school aspirants appear for CAT examination, of which only a few get to study in a reputed institute. But the most important phase comes when one needs to choose which B-school to join among all the converted ones. With every B-school having a lot to offer, the choice becomes really hard.
Having a work experience of more than two years, doing an MBA just for the sake of doing it, was never on the cards for me, and I wanted to do MBA only if given a chance in one of the premier B-schools in India in order to really add value to my career. I had calls from all the supposed new IIMs and few other B-schools but I settled in for IIM Raipur. A lot of research and discussions with peers and seniors went into this selection, such as scanning the placement reports, international exchange programme, websites, faculties and industry exposure to name a few and finally zeroing down to IIM Raipur, and I was undoubtedly not disappointed to say the very least.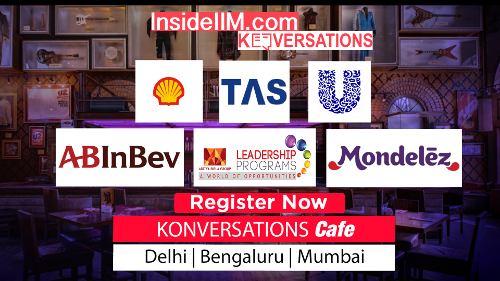 Raipur is the capital city of Chhattisgarh, with good connectivity to all the major cities in India, provides us with a plethora of opportunities. Although it is a relatively new institution, IIM Raipur has grown by leaps and bounds in the past five years of its existence and has grabbed the eyeballs of corporate and academia alike. The international exposure one gets through Exchange Programme and Competitions exceeds any other B-school in India of similar age. We have partnered with ten international universities which are considered to be among the best in the world.
The "IIM Raipur life" so far has taught me a multitude of things and helped me evolve as an individual. It has given me variety of opportunities to do the things that I am great at and all the more critically, to push me past my customary range of familiarity to learn and experiment with new things that I wouldn't have envisioned myself equipped for doing. Although being born in Kolkata, I have spent most of my childhood across various parts of India. Even while working, I had to travel to several places as work demanded. This experience has given me a chance to know people from all walks of life which gradually transformed into my passion. After coming to IIM Raipur, I noticed that it is a melting pot of culture and language, with students from all over the nation and interacting with each other on a daily basis has been an enriching experience and has helped me evolve as an individual.
Coming from a non-commerce background with an interest in Finance, I never had any problem in understanding the subjects, due to the various preparatory sessions, classes, experienced professors, helpful peers and seniors. They will make you learn something until you know it like the back of your hand. This is just not limited to subject matters. With plenty of facilities for pursuing sports and music, you can always find someone who shares the same interest and will help you advance in that particular domain.
IIM Raipur never stops throwing surprises at us, be in the form of quizzes, late night sessions, infinite group as well as individual assignments, case studies or organizing events like Tedx, various summits and Equinox, the business and cultural fest of IIM Raipur, – which is also the largest of its kind in the eastern part of the country – all of which are entirely student driven. The evenings at the hostel begin with case study analyses and preparing for tests, mid-terms and end-terms whichever walks into our way. The students actively participate in various competitions like the ones conducted by other premier B-schools like IIM A, B, C, ISB Hyderabad to name a few as well as in corporate competitions – national and international alike and often bring laurels to our institution. Ours is the only Indian B-school to participate in the Rotman's trading challenge held in Toronto, Canada every year.
The students in addition actively take part in various sports competitions and recently won the football tournament organized by NIT Raipur. The faculties encourage us to write case studies and research papers, thus leading to the holistic growth of the students. We also get to work on several short term projects of leading MNCs and government bodies which help us to put our theoretical knowledge into practice. The various clubs and committees work rigorously to make the life easier for students and at the same time make us challenge ourselves to question our limits and reach our true potential by conducting various activities and events.
Despite our bustling timetable, we often discover time for gatherings, multiple festival celebrations and in particular the birthday festivities. One can often find students playing badminton with faculties till late at night, having a table tennis challenge over who will give a treat. During the rare weekends when we are not busy in classes or other activities, we often plan trips to the scenic places around Raipur – like the national parks or waterfalls – and have a gala time there. This not only helps us to rejuvenate ourselves and concentrate on career building once we are back to our hostels, but also to forge stronger friendships.
In the end, the campus and hostel life and getting branded for life will positively be among the best takeaways I will have from during my stay at IIM Raipur. Coming to this institute with a lot of hope in my mind, I would say that IIM Raipur has never failed to amaze me with its life and when I walk out from here, I will definitely miss all the wonderful time I have had here with the remarkable people who are the soul of this place and have made it what it is today – my home away from home.
Abhishek Banerjee
PGP 15-17 
IIM Raipur
———
Read all 'My Journey' stories of students from various b-schools across the country here.
Read more about IIM Raipur here.