Summer placements at all Top B-Schools have recently wrapped up and the results show that placement trends have been better than previous years. Summer placements have always been considered special given-
- Internship at a big brand name is an excellent CV point
- Probability of getting a PPO/PPI
- Good amount of experience
- The opportunity to think and experience and make your suggestions
We bring to you 3 different stories from 3 different B-Schools on Shortlists, Interviews and Offer Letters
Following is an interesting story of Harshdeep Kaur from IIM Indore who went through her summer placement process. Harshdeep is a graduate from NIT Kurukshetra and has work experience at Tata Motors. Throughout schooling and graduation she has been among the toppers and also achieved accolades for her stellar performance in all fields of academics and extracurricular activities. Even at work, she was adorned as one of the best performing employees.
I always felt that a purely technical field is not my cup of tea and I cannot go for a full-fledged career in technical domain, and therefore I went forward to give my CAT exam and luckily, I got a big brand name as well. And therefore, MBA seems to be the best option currently.
How was the experience after 30+ shortlist and 20+ interviews?
It was not about getting many shortlists or many interviews, it was only the first day that I felt bad, as I had a pretty decent profile and was always among the hyped people of the campus, so I was expecting a quick convert. I was literally depressed but then I felt that I had to let it go. With every passing moment it was depressing but then I learnt to cope up and finally I got what I had wanted.
Are you happy with the internship role and profile you have been offered?
Obviously I am very happy. I was on cloud nine when I got the offer because after several dark clouds this was a silver lining. My father is a CA and finance was something I was looking forward to as my specialization but at the same time I had equal inclination to strategy and business development roles and by God's grace I was lucky to get what I wanted.
What was your strength during the rough patch during this time?
The factor was obviously the family support, they had been with me all the while during this time, my friends who had faith in my abilities and they made me realize that whatever is happening is not because I have any flaw, it's just that these placements are about finding the best fit both from student's and company's perspective. Entering into a b-school like IIM involves a rigorous filtering process and the ones who are chosen are the best.
Any suggestions for your juniors who will be coming up to the campus the next year and appear for their placements?
The first and foremost suggestion I would like to give is go with an open mind and do not expect the least and also not the most. You can have the basic preparation ready about the placements but after that go with the flow and give your best shot. Do not block yourself for a specific company or specific profile and at the same time do not compromise under pressure.
Shreya Mahajan is a first year participant at FMS Delhi University. Although a science student in 12th class, she thought to pursue her graduation in commerce stream thereby pursuing B.Com (Hons) from Shri Ram College of Commerce, Delhi University. She has been a member of the student union, history and political society and several other groups at Delhi University. She has an army family background and loves sports like chess and swimming. She has also won awards for the same.
How was your summer placement experience?
Having good brand names on my CV, I was getting a lot of shortlists and the count had reached 18 in number before I got placed. Although I was getting a large number of shortlists, I was not able to get through the GDs. Day 0 and Day 1 were bearable, but slowly I was getting demoralized and tensed, but luckily I got into Grant Thornton with work profile in financial consulting mergers and acquisitions.
What were your strengths during this time?
I have always had this philosophy in life that I must learn from my mistakes. Internship is definitely a big thing in a B-school but it is not the end of the world. Had I not been able to make it through the campus, I had belief in myself I will be able to get it later through off-campus. Being from an army background, I had seen several ups and downs so I was attuned to this and therefore calm. All my friends tried to cheer me up, my friends took my mock interview and told me my weakness, and I got to learn a lot from them. All this while I could have no interaction with my family, therefore friends' support was my strength.
Ankur, a student from IIFT – got into a renowned company with sales and marketing profile after rigorous struggle in the summer placement process. He is a computer science graduate from Anna University, Chennai. He has 30 months of work experience at TCS. Ever since school, he has been enjoying his leisure time with sports.
How was your experience at summer placements?
Defining it in literal terms it was really tough, and it became even more stressful when I was not receiving any shortlist. We used to keep preparing for all the companies and then we could even get a shortlist.
Are you happy with the internship offer that you have got?
I wanted a role in sales and marketing. It has become a trend that companies do not prefer people with heavy work experience for the sales and marketing role. No shortlists had made this task even tougher for me. But gradually things turned pleasant and I got the role and company I had desired for.
Any suggestions that you would like to give to your juniors?
Talking in candid terms, the first and foremost thing that you require is patience. You must target the right company. You must talk to your seniors, find out the points. Do not lose your self-confidence.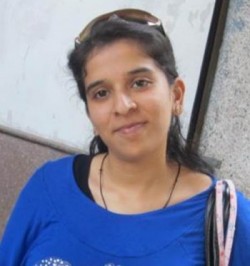 Barleen Kaur is currently pursuing her first year PGDM at IIM Indore (Class of 2015). She did her B.Tech degree from GGS Indraprastha University in Computer Science and Engineering and worked as a training manager at a consulting company and also started a coaching center. She has a strong affinity for writing and is an avid orator.
Read everything about IIM Indore here
Read all Stories by Barleen Kaur here