IIM Ranchi has got umpteen cricket enthusiasts who keep their passion for cricket alive even in the hectic B-School life they lead here at Ranchi. The Sports and Cultural Committee (popularly known as the SnC) of IIM Ranchi leaves no stone unturned to ensure that it provides the right platforms for students to showcase their talents. Ranchi Premier League- an intra-college cricket tournament was organized by the SnC in order to bring all cricket lovers together. The tournament was conducted in a format similar to IPL where teams were bought and players were bid for.
The team owners of each team had to invest Rs.8000 while aiming to multiply their investments as prizes worth Rs. 48000 were up for grabs! – Rs. 32000 for the winning team and Rs. 16000 for the runners up. Moreover, there were separate cash prizes for the Man of the match, the Highest Run Scorer and the Highest.
It was interesting to watch the team owners strategizing their stakes while bidding for players they thought would get them the coveted winner's title. Bidding involved allocating each team owner a limited number of virtual points which could be used to buy players for their teams. While some were risk takers betting almost all their points on a handful of stars, others cushioned their risks by creating a well-balanced portfolio of all kinds of players.
RPL emerged like a mini-fest for all the sports-lovers of the institute. Owing to lack of time due to regular classes, many matches were scheduled at 6 am in the morning. The spirit of the tournament was such that the players as well as fans used to wake up early in the morning despite their busy schedules. Late night studies and project submissions did not hold any one back.
Being an initiative by management students, it was delightful to watch how wonderfully the whole tournament was organized in a constrained setting. Eight teams participated in the tournament- The Fight Club, Hurricane Hunters, Mahan Cricket Dal, Dhurandar Dabang, Swasthik Maniacs and Berserkers United. The teams were divided into two pools out of which the semi-finalists were selected to compete against each other. The brand ambassadors upheld the flags of their respective teams while each team strived to establish a strong brand and to gather a loyal fan following. Updates of each match were posted on a dedicated Facebook page rightfully named Dharmyuddh! The teams seemed like clans branching out of a religion that unites many- Cricket!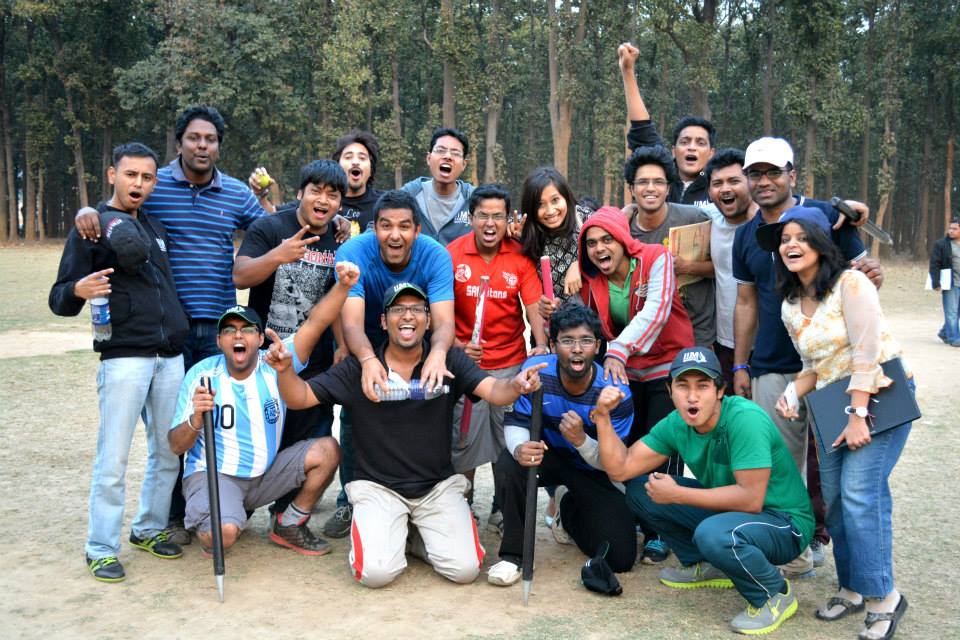 Team Berserkers United emerged as the winner while team Dhurandar Dabang was the runner up. Both the teams displayed excellence throughout the tournament. Not all teams could win obviously, but all agreed that RPL was a great way to break the monotony that sets in for students juggling classes, presentations and projects as a part of their daily routine. RPL was just another example of how students make sure that life at IIM Ranchi is never drab!