The World Comes to IIM Trichy – The International Week

It was celebrations galore at the IIM Trichy campus as multiple hues revel in honour of bringing together diversity and extending a warm welcome to the distinguished guests, professors, research scholars and students, to the ISDSI 2017 and International Week. 
Perspectives are powerful instruments, especially because of the element of experience that embodies them. And often, experience comes at a price- a price that not everyone can afford. In the acknowledgement of the fact that every student deserves an experience of international exposure, IIM Trichy introduced the "International Week" – a first of its kind initiative among IIMs. The thought is analogous to the one shared by Mr. Kofi Annan, (former Secretary General of the United Nations) when he said, "Knowledge is power. Information is liberating. Education is the premise of progress, in every society, in every family".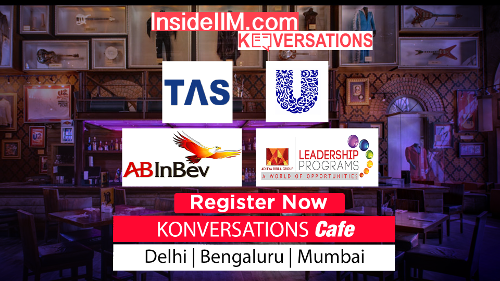 In its quest to provide world class education, falling in line with our motto of "Gyanam Anantam", i.e., "Knowledge is Endless", IIM Trichy conceptualized the International Week – a novel initiative that offers its students a gateway to the experience and expertise of eminent Professors from renowned universities across the globe. Needless to say, in this fast-paced world, while future managers have a dire need to keep themselves updated with the global affairs, globalization has urged the same aspiring managers to look beyond the same. It also was a melting pot of the erudite as the International week served as a platform for faculty members to exchange thoughts and enrich each other in the process.
It is important to note, however, that the learning shared during the International Week cannot be considered a replacement of the Student Exchange because of the obvious reason of the time duration which a student spends in the actual global environment in case of the Student Exchange Program. Rather, the International Week offers to provide a holistic snapshot of the international classroom learning available to the students who might have missed out on the Student Exchange Programme.
A Saga of a few "Firsts"
The International Week was held parallel to another prestigious International Conference, the ISDSI (Indian Subcontinent Decision Sciences Institute) 2017, which witnessed research paper presentations from about 650 authors from 18 different countries (Source)
The organizing of two parallel International Events incidentally set up a case of many "firsts" not only for IIM Trichy, but for the entire IIM fraternity. The ISDSI 2017 was the first ever ISDSI conference to be conducted by any IIM in the country. IIM Trichy hosted both International Week and ISDSI 2017 along with an Art Exhibition within a span of 2 months since moving to the permanent campus in October 2017- another first for IIM Trichy.
The International Week witnessed attendance from not only students of IIM Trichy, but also MBA students from other IIMs. The occasion brought an invaluable opportunity to forge new friendships, build networks and an incredible learning experience through peer to peer discussions, adding to the richness and diversity of content, thought processes and ideas.
Some interesting moments of the ISDSI and International Week. Clockwise from top left corner: Inauguration Ceremony (Ribbon cutting), Director of IIM Trichy (Dr. Bhimraya Metri's) speech during inauguration ceremony along with distinguished panellists, Award distribution for winners of Paper Presentation during the Doctoral Colloquium (ISDSI), CSR activity involving the sale of traditional tribal handicrafts of Tamil Nadu during the course of the events. Picture courtesy: IIM Trichy
The inaugural International Week offered about 9 elective courses, taught by distinguished faculty members from various reputed foreign universities in USA, New Zealand, UK, Singapore etc. Some of the prominent Universities included Tennessee Tech University (USA), University of Nottingham (China Campus), Long Island University (USA), Victoria University of Wellington (New Zealand), University of Louisville (USA), Manukau Institute of Technology (New Zealand), Rutgers University (USA), Waikato University (New Zealand), National University (USA).
The courses were theoretically rich, and had a practical touch to it, in terms of cases, role plays, simulations and presentations, akin to real life global settings, coupled with valuable suggestions or feedback from the professors in that exact global setting. It is for these reasons that this can be seen as a bridge between the Exchange Programme and the regular MBA programme, considering the fact that these courses are similar to MBA elective courses, each course floated carries one credit each, and are graded like any other course.
As a maiden initiative, it is expected to get bigger and better in the following year to encompass more domains as well as an increased number of faculty. It is, after all, one of the reasons that make IIM Trichy special.
10 Things That Make IIM Trichy Special
This article was co-authored by Abirbhav Mukherjee
Abirbhav is currently studying in the second year in IIM Trichy and is a member of the International Relations Committee of IIM Trichy. Passionate about the world of automobiles, Abirbhav has worked in various roles in Cummins, Keihin and Mitsubishi Electric prior to joining IIM Trichy. Abirbhav was also a member of the InsideIIM Student Team 3.0.
Riddhi Kalra
Tends to be obstinate about pondering on the other side of things- the "what ifs", that have the potential to change the end of a story. Likes to appreciate the brilliance in mediocrity and the beauty in humility. Enjoys reading novels and is an amateur guitar player. Currently pursuing the Post Graduate Programme (Class of 2019) at IIM Trichy, she is a member of the External Relations Committee, Persona (the HR&OB Club) and the Student Team of InsideIIM 3.1