Established in 1973, MDI Gurgaon is one of top B-schools in the country having partnerships with elite universities and institutes all over the globe.
Over the period of time, brand MDI continues to grow due to mix of academic focus, infrastructure and the plethora of opportunities that it offers to all its stakeholders. So what really makes MDI special? Read on -
1. Faculty
About eighty nationally and internationally acclaimed full time faculty is one of the strongest asset of MDI. These faculty members are involved in action centric research and solving organizational problems with academic rigor.
Many of the faculty members have maintained their focus of research on certain key topics and have established their expertise and credibility in that area
For more information: http://mdi.ac.in/faculty/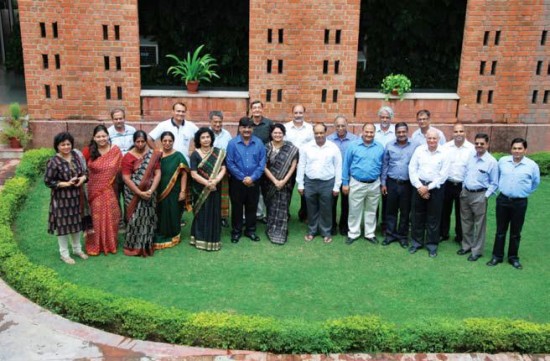 2. Campus and Location
MDI is located in a picturesque, serene campus, 12 km from the International Airport at Delhi. 40 acres of lush green campus, strategically located in the corporate hub of India provides the ManDeVian community a unique experience of creative environment amidst industry action. It thus provides just the right environment to step away from the mundane world to quietly imbibe, peacefully introspect and ultimately learn.

3. Continuing Education programme
MDI is one of the largest schools in India for training and development of managers. More than 68000 managers have been trained over 39 years by the institute. Over 100 specifically designed executive development programmes for top level, middle level and senior level managers of different organizations each year. Also specific programmes for Armed Forces, In-Company programmes and other management development Programmes are running at any given time in the institute.
For more information: http://mdi.ac.in/continuing-education/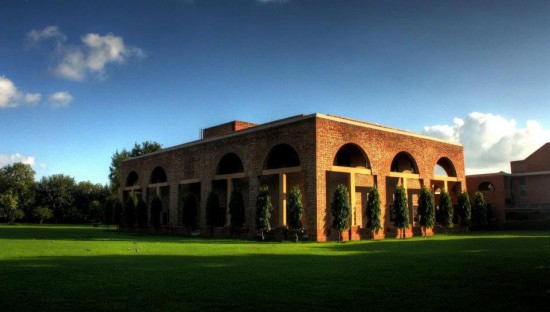 4. Student Exchange and International Relations
MDI was the first Indian Business School and second in Asia to be accredited by AMBA (Association of MBAs London). The institute has also been accredited regionally and nationally - thus the first Indian B-School to get Triple Crown accreditation.
With such prodigy, MDI has inked partnerships with several leading universities and institutions. A thriving exchange programme ensures that one out of every four students enrolled for PGPM and PGP-HRM gets an opportunity to study abroad. The number of international students, studying at MDI campus, has also increased over the years and MDI's exchange programme is one of the largest in the country.
Over time the student exchange programme has evolved into an entire gamut of academic exchange that includes dual degree programmes, faculty exchange, research collaboration, development of academic materials etc
For more information: http://mdi.ac.in/international-relations/, http://mdi.ac.in/international-relations/student-exchange-programme.html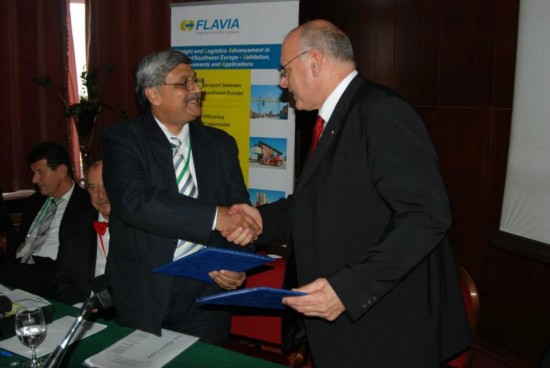 5. PGP-IM
In 2006, MDI launched a unique one of its kind programme in India - Post Graduate Programme in International Management.
This programme was launched in collaboration with ESCP Europe. The programme is delivered partly in India and partly in Europe (ESCP campuses).
In Europe, students not only get classroom learning opportunity, they also get a chance to work there or in India on a paid internship basis. In addition to that, there is a scope to get placement offers in Europe. Living and working in Europe, enables the students to understand and appreciate other cultures and develop global mindsets.
For more information: http://mdi.ac.in/post-graduate-programme/post-graduate-programme-in-international-management.html
6. Guest Lectures and Workshops
Located in Gurgaon, MDI plays host to a bevy of industry leaders who engage with the students by means of guest lectures and workshops.
Incendo - The Business Thought Leadership Series - has been designed to serve as a forum for exchange of intellectually stimulating ideas between business heads and future managers through the lecture format. Such sessions see students getting a practical perspective on the theoretical concepts learnt in class with the industry stalwarts gaining fresher and newer ideas.
Some of past speakers include
| | |
| --- | --- |
| Mr. Arun Maira | Chairman, BCG India |
| Mr. Kurt Droeshout | Director CBD, P&G India |
| Mr. Chris Oberoi | Managing Director, Goldman Sachs |
| Mr. Venkat Ramaswamy | Executive Director& Head‐Investment Banking, Edelweiss Capital |
| Mr. Jennifer McEnhill | VP, Investment Banking, Morgan Stanley |
| Mr. David Butler | VP, Design, The Coca-Cola Company |
| Mr. K.C. Chakrabarty | Chairman and Managing Director, PNB and now, Deputy Governor, RBI |
| Mr. Narayana Murthy | Chairman and Chief Mentor, Infosys |
| Mr. Anand Mahindra | Vice Chairman & Managing Director, Mahindra Group |
| Mr. Azim Premji | Chairman, Wipro Technologies |
| Mr. Ashish Gupta | Director, Corporate Finance, ABN AMRO Asia |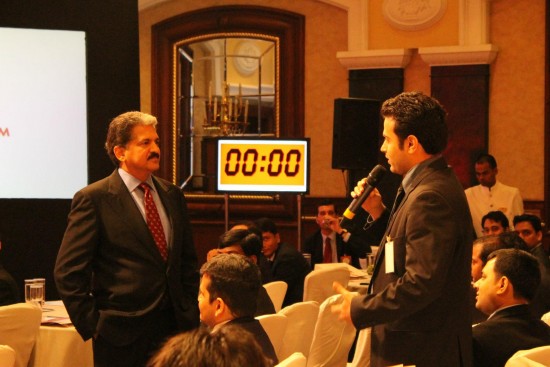 For more information: http://mdi.ac.in/placement/beyond-placement.html
7. Alumni
Over the 39 years of its existence, MDI has developed a strong and influential network of professionals many of whom are leading companies, building industries and serving the nation. They have made a mark for themselves and their alma mater, and make MDI proud of their creed. The MDI alumni network has members from all the post graduate programmes of MDI. With more than 700 members joining the group every year, the alumni network with about 4,300 members currently is growing stronger year on year.
Some of our Illustrious Alumni are -
| | |
| --- | --- |
| Ajay Atreya | Vice President, TCS E-Serve Ltd. |
| Amit Khanna | Partner, Accenture Management Consulting |
| Amit Pande | Retail Director, Louis Philippe |
| Anand Narang | Marketing & Solutions Director, Huawei |
| Ananta Potturi | Director, Conduria |
| Ankit Gupta | AVP, Treasury (Asset Liability Management), Deutsche Bank |
| Archana Gopinath | Associate VP, ICICI Prudential AMC Ltd. |
| Arvind Mathur | Digitize Quality Leader, P&G |
| | |
| Chanakya Misra | Vice President - International Business, Glenmark Pharmaceuticals |
| Gaurav Gupta | Director & Head of Human Resources, Carrefour India |
| Gaurav Sabharwal | AVP(International Brands), PernodRicard India |
| Gautam Viswanathan | Sr. VP & Area Head (Global Banking & Financial Institutions Group Sales), HSBC |
| Girish Aivalli | Country General Director, Archer Daniels Midland, India |
| | |
| Jasmeet Chadha | Director (Alernate Investment Solutions), UBS |
| Nitin Govila | Managing Director-Asia Pacific, Onduline Group |
| Pradeep Malhotra | SVP & Head- Integrated Business, ICICI Prudential Life Insurance Co. Ltd. |
| Prakash Prabhu | VP &Zonal Head - South (Global Markets Group), Indusind Bank |
For more information: http://mdi.ac.in/alumni-relations/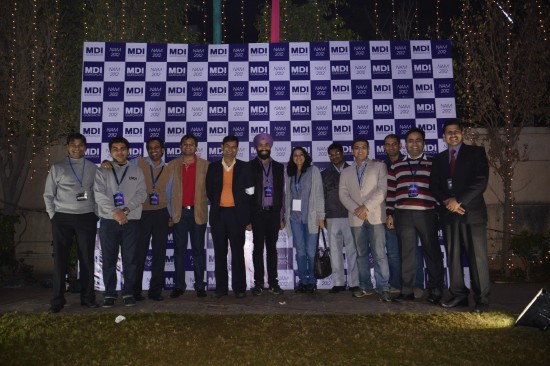 8. Unnati
Unnati is India's first student managed, 'live' mutual fund. Conceived in 2001, it uses practical investment knowledge with student research analysis in various sectors to secure returns in the stock market.
The analysts-in-training generate quality research to aid investment decisions. The second year Senior Security Analysts (SSA's) mentor the first year Junior Security Analysts (JSA's) in analyzing sectors and evaluating investment options. The stock analysis meetings stimulate debate and a culture of forming opinions and questioning assumptions which leaves the team richer in experience.
As of date the total Asset under Management size has reached the Rupees Two Million mark.
9. Illumina
Illumina is the annual disguised marketing research festival organized by the students of MDI. A traditional Diwali Mela is organized on campus which acts as a front to conduct disguised marketing research by the students at MDI. Illumina is also conducted in a rural format in Pataudi - a village close to Gurgaon - during the 100 year old Dusshera Mela. Over the years, Illumina has been associated with brands like Airtel, Amul, Bank Of Baroda, Castrol, Dabur, Danone, Future Brands, HUL, ITC, Pepsi and many others, spanning across different sectors.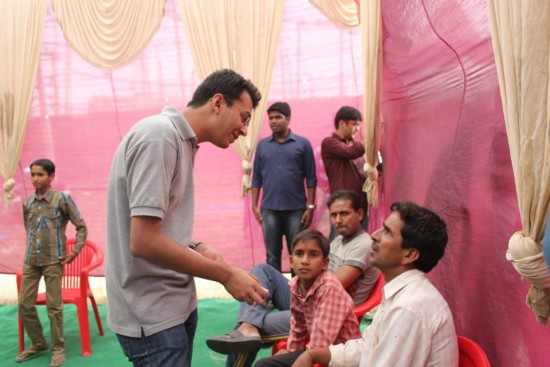 10. Delphique
Delphique is the Annual Management Convention at MDI, which provides a platform through which students get an opportunity to interact with leaders and visionaries from the business world.
What ensues is sharing of opinion and ideas as part of panel discussions and then presentation of their point of view on the day of the convention.
Students conduct research under the guidance of knowledge partners and MDI faculty for a period of two months. CitiGroup, Cognizant, Deloitte, KPMG, PepsiCo and Wipro have been few of the prominent knowledge partners over the past years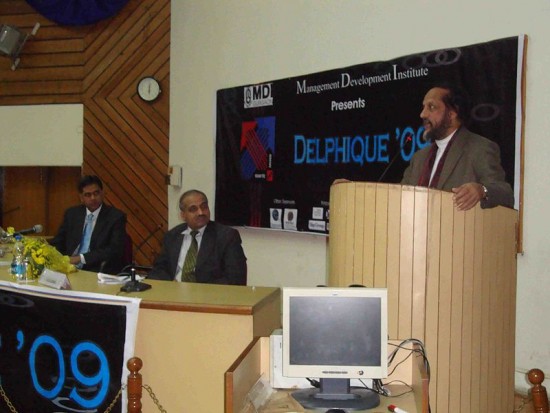 Write up facilitated by – Corporate Communications Cell, MDI Gurgaon
You may also be interested in :
10 Questions you should ask before joining a business school in India
10 Things that make IIM Indore Special
10 Things that make XLRI Jamshedpur Special
10 Things that make IIM Kozhikode Special
10 Things that make IIM Lucknow Special
10 Things that make FMS Delhi Special