Supreme Court had extended the last date for filing of claims and objections for Assam's NRC in December. NRC or National Register of Citizens was first undertaken in the year 1951, and it constitutes a state-wise record of the citizens, their households and their assets. NRC is expected to establish the credentials of bonafide citizens. Hence, NRC distinguishes a citizen from a foreigner. The purpose of having NRC in Assam is to identify the illegal migrants from Bangladesh, who entered Assam on or after the 24th of March, 1971.
Take Your Career To The Next Level. Ask Our Experts Anything. We Will Respond Within 48 Hours.
The significance of Bangladesh for India
Assam's NRC is likely to have an impact on India's ties with Bangladesh. According to 2009 data received from the Bangladesh government, there are 5 lakh Indians working in Bangladesh. As a result, India receives a significant amount of remittances from Bangladesh. Most Indians who are working in Bangladesh have secured higher class jobs in MNCs, NGOs or trading. On the other hand, the Bangladeshi workforce in India is largely employed in low paying jobs. Along with these Indians who have legally migrated to Bangladesh, there are also illegal immigrants from India into Bangladesh.
The tussle between India and Bangladesh
The government if India has clearly mentioned that the nature of NRC is strictly administrative and not political. However, the behaviour of political parties, for example, the hateful anti-migrant and anti-Bangladeshi comments have made NRC a political issue in recent times. This will have a negative impact on the positive relations between the two countries.
[caption id="attachment_260511" align="aligncenter" width="640"]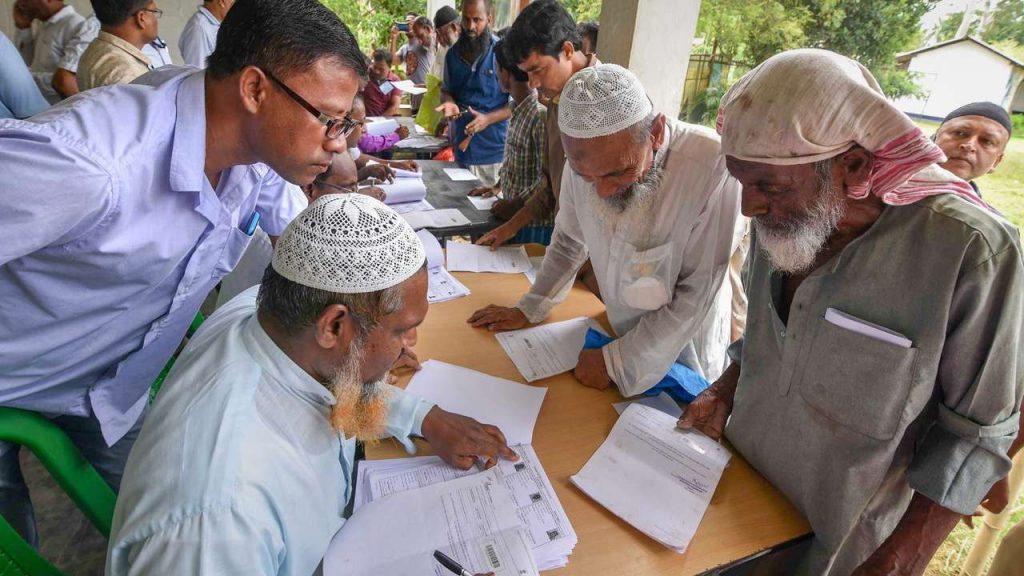 Image credits - DNA India[/caption]
Neighbourhood first policy of India
In the past, Nepal was very close to India. However, for its basic supplies, it has tilted to China instead of India in the recent past. As a result, India's monopoly to Nepal's trading routes has ended. In 2013, because if India's withdrawal of subsidies on cooking gas and kerosene, India-Bhutan relations have strained. Following this, Bhutan also withdrew from the BBIN motor vehicle agreement.
India has various relations with Bangladesh such as security partnership, trade partnership and connectivity partnership. Bangladesh helped India fight insurgencies. Annual bilateral trade between the two countries crosses 9billions. By allowing ports like Chittagong, Bangladesh has facilitated connectivity to North East India. Issues like Teesta, non tariff trade barriers and border killings being unresolved till date has strained India-Bangladesh relations. Increasing influence of China on island nations like the Maldives and Sri Lanka, as a part of its expansionist policies, has caused concerns for India.
Due to India's strained relations with almost all of its neighbours, the compilation of NRC has sparked a debate. This issue has political, economic and humanitarian consequences which can impact bilateral ties between the two countries. It will also threaten the equilibrium on the security, connectivity and trade fronts for India. Any sort of deportation linked to non-NRC people will create unrest across the region, thus causing further security implications. At the same time, it can also provide an opportunity for China to increase its influence.
We can conclude by stating that NRC can play a crucial role in strengthening the position of China in the power play between India and China and hence needs to be addressed with utmost care and no political angle to it.