The Vinod Gupta School of Management (VGSoM) had the privilege of hosting Mr. Shankar Gupta, President and COO at ACG Worldwide, for a leadership talk as part of "Vaarta" - the institute's flagship industry expert guest lecture series. A distinguished alumnus of the Indian Institute of Foreign trade with an impeccable management career spanning more than two decades across multinational organizations like ACG Worldwide, Borosil, Dabur India and SAIL, Mr. Gupta is known for his customer-orientation, passion for work & ability to connect with people's mind.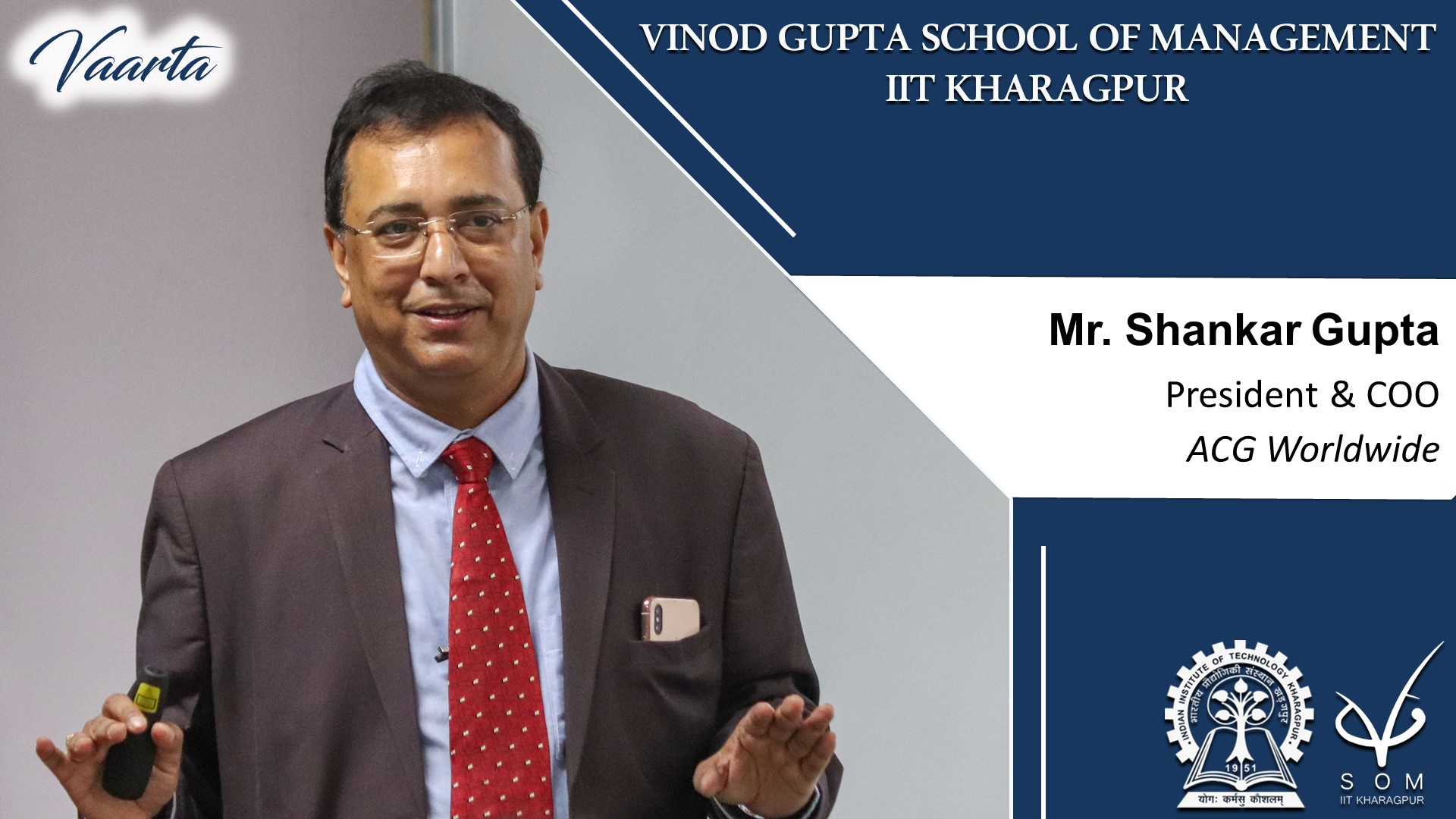 Keeping abreast of the ever-changing industrial scenario, Mr. Gupta delivered an engaging session covering a plethora of topics relevant to the budding managers. The session started with the guest stressing on the importance of customer-centricity and the need for formulating strategies and making decisions to meet the customer needs in the best possible manner. He also explained the dire need for the managers to develop behavioural competency to stay afloat in the corporate world.
The guest then went on to explain the need to take calculated risk in one's life while believing in yourself. This in turn would help us to be situation ready to cope with any kind of disruption that can spring up. He effectively conveyed life lessons and personal experiences from his illustrious career, making it easier for the students to connect with the message.
The session concluded on a high note with Mr. Gupta answering the varied questions posed by the students encompassing a wide array of topics. The Vinod Gupta School of Management, IIT Kharagpur, would like to thank Mr. Shankar Gupta for taking time off his busy schedule to interact with the students and engage them with his valuable insights.