After completing GMP from SPJIMR, Mumbai in December 2016, I wrote an article titled "Deciphering SPJIMR's GMP" talking about my experience at SPJIMR, with the intention of helping future aspirants to understand the programme better.
After an amazing experience of studying for a semester with the top talents of the country, and enriched with various diverse skillsets during six months at SPJIMR, it was time to fly to Germany for the second leg of my masters studies. I had chosen EBS Business School, Germany (ranked 12th in FT MS in Management, 2016) as my partner business school. SPJIMR's GMP made me confident to conquer the world. In terms of academic rigour, I knew I had been through one of the toughest curricula, already. What was in front of me (stint in Europe) was supposed to be easy and exciting. Looking back, I can say it was super exciting but nowhere close to being easy.
Take Your Career To The Next Level. Ask Our Experts Anything. We Will Respond Within 48 Hours.
With a few visa hiccups and flight reschedule, I landed at Germany's Frankfurt International Airport at 6:30 pm on Jan 14, 2017. As I had never travelled abroad, everything about this new place felt surreal to me. I was lucky to be picked up from the airport by some of my B-School peers, with my three large suitcases along with a cabin bag. I was almost transfixed by the newness of the place. From ticket machine to train, people, place, climate, everything felt different! When I first heard "Bitte beachten sie den tür," in the train I was carried back to my German class at SPJIMR. I was happy that I could understand some common phrases. Finally, I got out at the Oestrich-Winkel station and walked my way to the apartment, stealing looks at the surroundings in amazement, in – 8°C temperature, with a cold wind piercing through my face. After a short five-minute walk which felt like hours in the cold, finally, I reached my place. With a time difference of 4:30 hours in mind I slept that day without a clue of how the next morning would be in this foreign land.
Initially, the life was very tough, from spending 15 minutes every morning putting layers of cloth on my bare skin to fight cold, to figuring out bus/train timings, to buying groceries. I learned that German punctuality is not reaching somewhere on time but in time. In the beginning everything in the supermarket looked expensive. It was not uncommon to convert prices of onions and potatoes to Rupees and to just buy only what was needed. Soon, college started. I was excited to start this new chapter of my life. The University was good in its own way but different! The campus was small but beautiful. The food in the canteen was bland, even though I was open to trying new things, but it was impossible to eat boiled vegetables, potatoes, and salads on a regular basis. Of course, a big part of the menu was red meat which I didn't dare to try. The only escape was cooking by myself, a bit of training in India helped me to experiment with cooking in Germany. I was initially weak at cooking, but it only got better with time.
The curriculum and structure at EBS were very different compared to SPJIMR. Living in the comforts of SPJIMR with a well-maintained AC room, library, canteen, laundry service, etc. I never had to venture out of the campus for anything. I was living in a bubble. But this was not the case at EBS; in just a few days I realized life wouldn't be easy. Balancing studying, cooking, cleaning, applying for internship/jobs, staying social, acclimatizing to the cold weather, etc. all at the same time, is what I realized was tough. The definition of toughness got redefined within a matter of few weeks!
The classes, their frequency, the curriculum, class mix, everything was different. At SPJIMR, I was in the company of the same 31 participants who joined the programme with me, but at EBS with every new course I was part of a different set of participants, some in the early stage of their programme, some at the end stage. Even though we were in the same class everyone was at different stages of their study with different priorities in place. It was an uneasy task to connect with the participants in the class. At SPJIMR, the Personal Growth (PG) Lab had helped us to get to know each other very quickly. When we jumped into the winter semester at EBS, there were existing groups of students based on courses, country, etc., but I felt the camaraderie was missing somewhere. Many participants who had studied together during the last semester used to prefer to remain in their own groups. It was even tough to form groups for courses as most of the students had their groups primarily based on nationalities- Germans preferred to work with Germans, the same went for the French, Chinese, and Indians, except in some courses where the groups were made by the professors. Anyway, I tried to engage with participants from across the world instead. And things got better with time.
While I was recovering from the shock of being an independent self, the semester was already coming to an end and it was time to apply for and join internships. In the beginning it was painful to find an internship. Being a Mechanical Engineer with an interest in marketing it was very tough to find any internship especially without a good command of the German language (it didn't help much to know only some German). In the meanwhile, I could see some of my batchmates getting good internships. I grew from being sad to neutral reading rejection emails. In the process of application and rejections I learned the art of making a good CV, writing a captivating cover letter, and excelling at phone/Skype/Face-to-Face interviews. As I had no internship until May 2017 and the semester came to an end, I had no idea as to what I should do, I was really stressed. I started questioning if it had been the right decision to join the programme, I started worrying if I would even manage to get an internship or job. I thought maybe I should have stayed in India. Maybe I should have done a 2-year MBA, etc. While these thoughts were running in my mind with every breath, deep down in my heart I was confident that I had taken the right decision and started reflecting on the reasons why I was struggling. I changed my frame of mind and analyzed why I was not getting an internship. I found out that companies in Germany look for practical and relevant experience. Semester grades, extracurricular activities, and B-school brand were not the primary reason for them to hire me. What mattered for them was if I could get the job done or if I had done such jobs already! There was no scope for training on the job. With this enlightenment, metaphorically, I put my choice of working in a brand/advertising team on hold and I started developing digital marketing skills. As I knew I would like to work in the marketing domain, getting digital proficiency was a good way to go about it. Digital Marketing is very practical in nature, so I started learning that. I built my own website, I started blogging, I started doing a Certified Digital Marketing Masters course in parallel. I completed Google AdWords and other courses.
While I was doing all this in the month of June 2017, I got a call from Henkel AG & Company, KGaA, which is a German chemical and consumer goods company headquartered in Düsseldorf, Germany. After a phone call interview, I was invited for a face to face interview at their HQ. In a few days I got the confirmation. Interestingly, after one week I got another offer from an e-Commerce firm. I declined the second offer and decided to start my internship with Henkel from August 2017. As I wanted to build experience, I took a gap year from EBS and worked with Henkel for a year in their cross-functional Global Marketing and Strategy Group (AX) in the business area of Adhesives Technologies, first as an intern and then as a master thesis student for six months each. I have shared my experience of working with Henkel in a LinkedIn article-My Internship Experience at Henkel: A Journey from Confusion to Clarity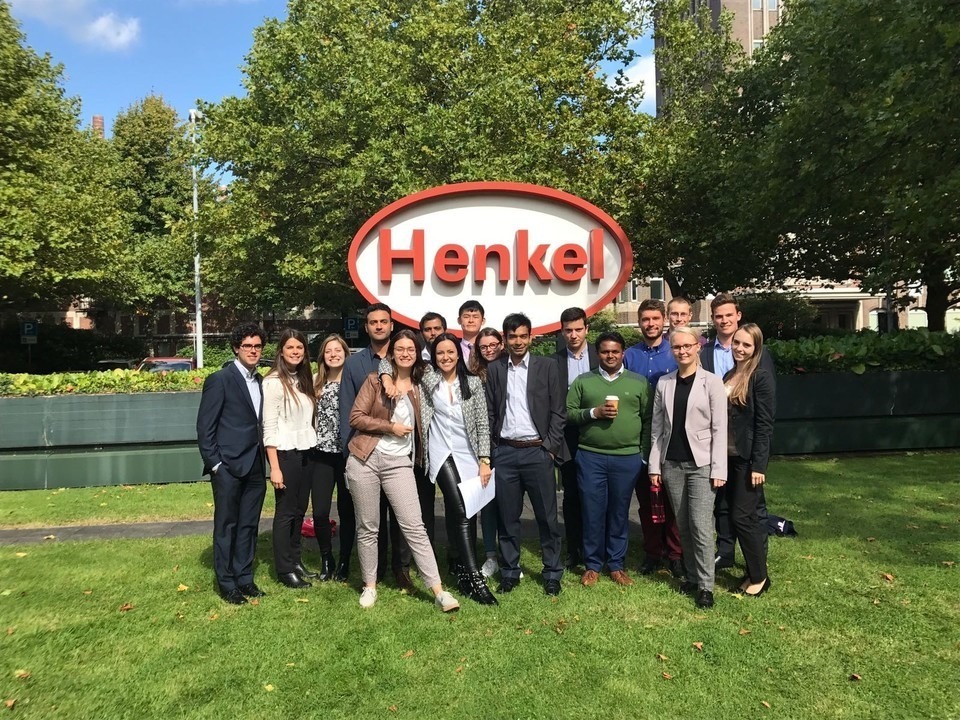 Picture 1: Group Photograph Henkel August 2017 Interns
I had an amazing time working with Henkel in Düsseldorf, which is a beautiful city with multiple global firms, and a vast network of expats living in the city. At Henkel, I got to work with people from across the globe. Also, as a part of a cross-functional global marketing and strategy group I had a good overview of the whole business area.
After working at Henkel, I came back to EBS to complete my studies and applied for jobs and got a job offer in November 2019 as a Management Trainee in Deutsche Telekom AG (which is the largest telecommunications provider in Europe by revenue). As Deutsche Telekom gave me flexibility with the joining date I chose to start in the month of April 2019. I took this 3-months' time to recharge my drained soul after an arduous journey of two years. I visited my family after two years! It was a great feeling to visit India, and to explore India- I visited Leh and Ladakh for a week, which was a dream. I must say that by the end of December 2019, I ran out of steam. It really got tough in the end, but I believed in myself and continued to push as hard as I could. After a fun time back home, on 1st April 2020, I started my job in Bonn, Germany with an amazing group of 20 trainees. As a fresher, it was my dream to join a programme that would nurture my talent and give me a chance to learn and grow. After years of hard work, I was very happy to be a part of such a programme. I could then pursue whatever I wanted in marketing without any restriction. I wouldn't have to bother about a visa any more (I got a blue card after joining Telekom). I don't think twice before heading to a restaurant for dinner or to buy what I like. More importantly, I don't convert Euro to INR.
Picture 2: Deutsche Telekom Induction Week- April 2019
I am writing this article sitting in London, UK with a hope that this helps you to get clarity about life abroad, with my personal experience. I would end this article giving some pointers on why SPJIMR's GMP was the right fit for me and how it helped me to forge an international career in Europe:
1. I figured out the area of my interest i.e. Marketing, after studying innumerable courses at SPJIMR from Finance to HR which is one of the biggest challenges for a fresher
2. Wonderful courses at SP such as Personal Growth Lab and Science of Spirituality helped me to cope with the challenging life in Europe on a conscious and subconscious level
3. Skills and confidence which I developed were of use each day in Europe
4. The biggest advantage was the company of my course mates from the programme, who were there through thick and thin. My batchmates were my life support. Thanks to each of them!
SPJIMR's GMP is truly all about Courage and Heart #IamSPJIMR