Stress, nervousness, impatience, anxiety, and uneasiness are conventional emotions that you experience with every timid step you take towards your interview room. Questions pop up in your head – Will I be able to impress the interviewers? Will I have all the answers? Will my answer of 'Why MBA' be liked by them? Will I convert this call? Things seem very individualistic and selfish, dominated by "me" and "I". Well, that's pretty natural!
Now, in a similar set-up, add the spice of multiple oppositions taking steps towards the interview room along with you. Some not being so timid, answering questions of the interviewer like you or even better than you and all displaying an equally wide smile which might be more pleasant than yours.
Welcome to the Group Interview Process of SPJIMR!
Group interviews are quite similar to personal interviews, just that, here you see how your peers answer and deal with questions. Generally, 5 to 6 shortlisted applicants form one interview group. The SPJIMR admission process involves two rounds of group interviews (post a writing ability test and a psychometric test), the first one being an eliminator. Each group interview has a different purpose and tests different set of skills. While the first one measures your knowledge and experience, the second one screens your personality.
It's a test of your presence of mind, your listening skills, your teamwork attributes, your logic and of course your knowledge. For me, group interviews are more comfortable as I could see 5 more students beside me in a similar situation to mine, and as a general human tendency, anxiety and uneasiness reduce when you see others in the same shoes as yours.
At all times, one needs to be attentive in group interviews as one does not know when the interviewer might throw someone else's answer before him/her and ask his/her opinion on the same. It is in this manner that your listening skills get tested. It is always good to stay updated about recent developments which you could employ in backing your answers and strengthening your opinions. It's always better to prepare your answers for technical topics as if you would be answering to an 8-year-old. This would do two things. One, you do not know what is the professional background of the interviewer, he might be an engineer but your profile might be inclined towards finance. So, for explaining to him the Capital Asset Pricing Model, you cannot use jargons, they may not get a single word, which might have happened to many of you as well while reading the model name, which I intentionally mentioned above. This may rob you of some vital points. Second, it shall help you to articulate better and leave a stronger impact on the interviewers as compared to the others in the group. This might earn you some brownie points.
The second round of group interviews shall see what kind of person you are and would be driven by the responses you give in your psychometric test prior to the interviews. You cannot fake it! You need to be yourself and include in your answers all your life lessons. It would not be a bad idea to support your answers with your personal examples since these answers are very subjective and you need to make the interviewers believe in what you say.
The SPJIMR admission process is probably the only process which interviews groups of individuals rather than interviewing them personally or having group discussions. This unique selection process is in line with the kind of leaders the college aims to produce and nurture. It is a test of the presence of 'Courage' and 'Heart' that are essential to becoming a responsible leader of tomorrow.
All the Best for your Group Interviews!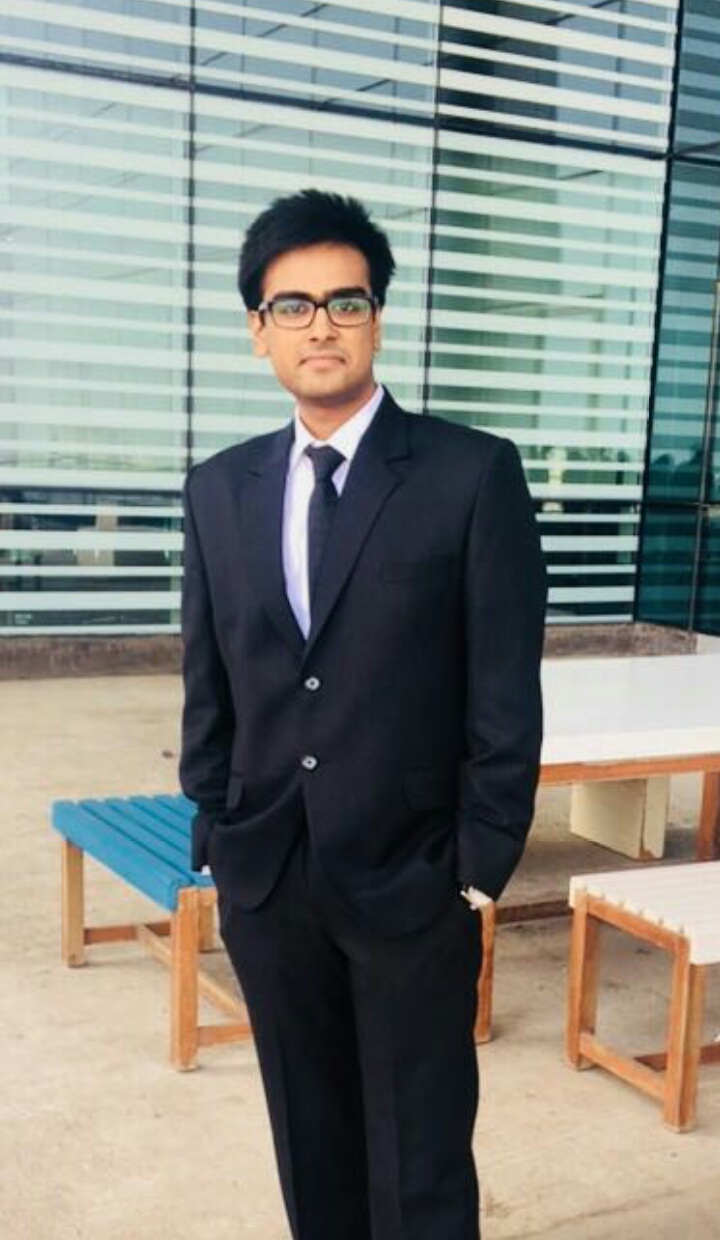 Aayush Jhawar is a PGDM student of Finance at SPJIMR. A Chartered Accountant by profession, Aayush is a national level elocutionist. In his leisure time, he prefers watching movies, listening to music and playing cricket.