"I would like to thank all the organizers for making TEDxIIMRanchi 2018 a great success and we look forward to our next edition…." With this, the TEDxIIMRanchi convener, Shlok Kumar concluded his speech on stage and the gallery roared with thunderous applause. Truly the whole event was a grand success, growing bigger and better with time. The attendees gossiped all about the speakers that came and rushed to take selfies with their favourite speakers, though under the strict control of the TEDx team.
The theme for this year's TEDx was 'The Defiers of Murphy's Law'.
Murphy's law is an adage or epigram that is typically stated as: "Anything that can go wrong will go wrong"
One student from XISS gushed - "Truly, Rajendran was fabulous. The way he presented was witty and inspiring." While another student from IIM Ranchi was busy flipping through his phone, watching his favourite photos of the event. Priyadarshini Chatterjee simply couldn't catch a break from taking selfies with the enthusiastic crowd, while Major General P.K Saighal tirelessly continued telling his chilling yet inspiring stories defying Murphy's Law to some willing students in another corner.
Take Your Career To The Next Level. Ask Our Experts Anything. We Will Respond Within 48 Hours.
So, what was different this time? What made the event so memorable both for the audience and our eminent speakers?
The answer lies in the way the speakers shared their stories on stage; the way the senior organizers managed the whole event for 2 months, carefully curating every nitty gritty; the way our junior team worked right from contacting the speakers, marketing and promoting the whole event, getting sponsorships from all possible sources, designing every prop and design standees, and taking care of lighting, images and videos.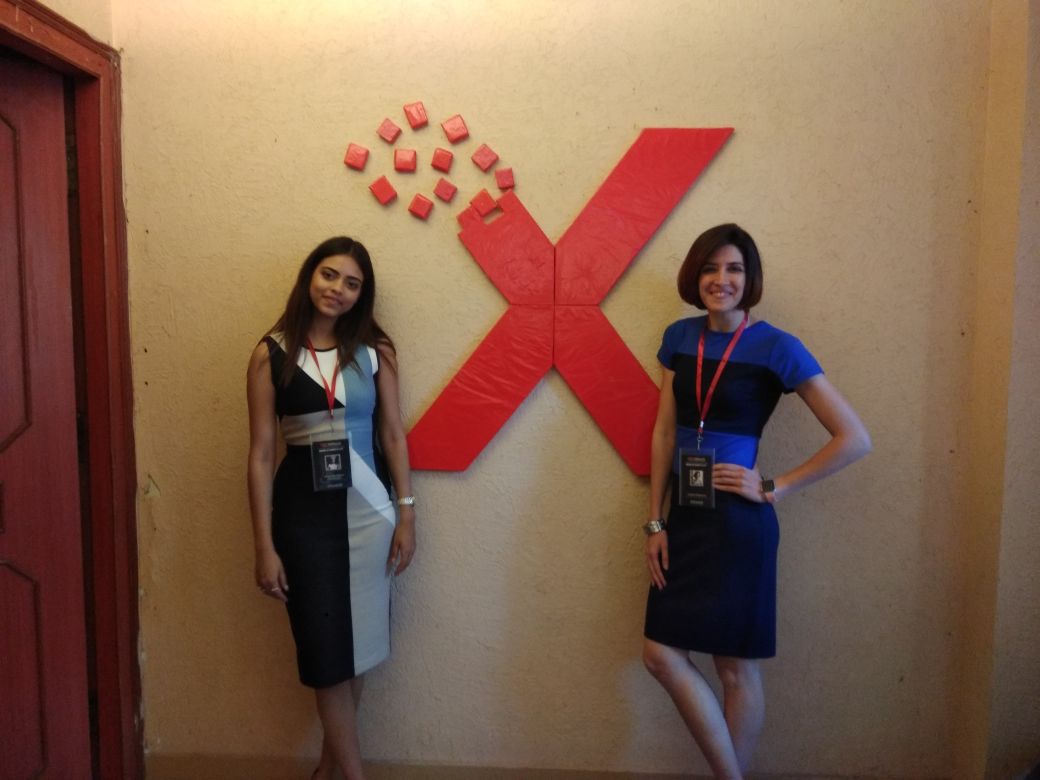 The event started with the very famous Founder & President of Kamalabai Educational and Charitable Trust, Mumbai, Mr Pawan G Agrawal. He summed up the whole operational efficiency and values of Mumbai Dabbawalas by saying - "It's not about the number of deliveries that Dabbawalas make, it's more about how it's done. Six Sigma doesn't come into the scheme of things, it's customer satisfaction that is given more importance".
Next, the stage was taken by Padma Shri Ashok Bhagat. He spoke about rural inclusion in Indian economy. One memorable quote from his speech was -"Inclusion is very important in the society. It is the only way to go forward. India has a lot of connectivity, but they go missing in the remote locations. We need to put in a good amount of effort to bring up the poorer sections of the society".
Then came a girl who mesmerized the audience with her brave story; a girl who survived the acid attack at a young age and became an entrepreneur and creates awareness about this heinous crime. Her powerful appeal to the audience was -"Nobody has the right to steal your dreams or your beauty. You can ban the acid sale in India, but it's difficult to remove the acid intentions inside the brain. If you are able to remove it, you become a better person".
After that Harshdeep Ahuja took the stage. He had the audience rolling with laughter, through his slides, comic way of telling stories and interesting way of managing his life. In his words-"You should never let passion put pressure on you. If you know what gives you the happiness you will put in an effort to do that, and then no one can stop you".
But the best was yet to come. Major General P K Saighal started with his brave, bone-chilling war stories when he described the events from his life. He said, "Nature favours the brave. When you listen to others, you understand that human beings have the capability to defy Murphy's Law. Love and passion for the nation helped me face dangerous situations and save others as well".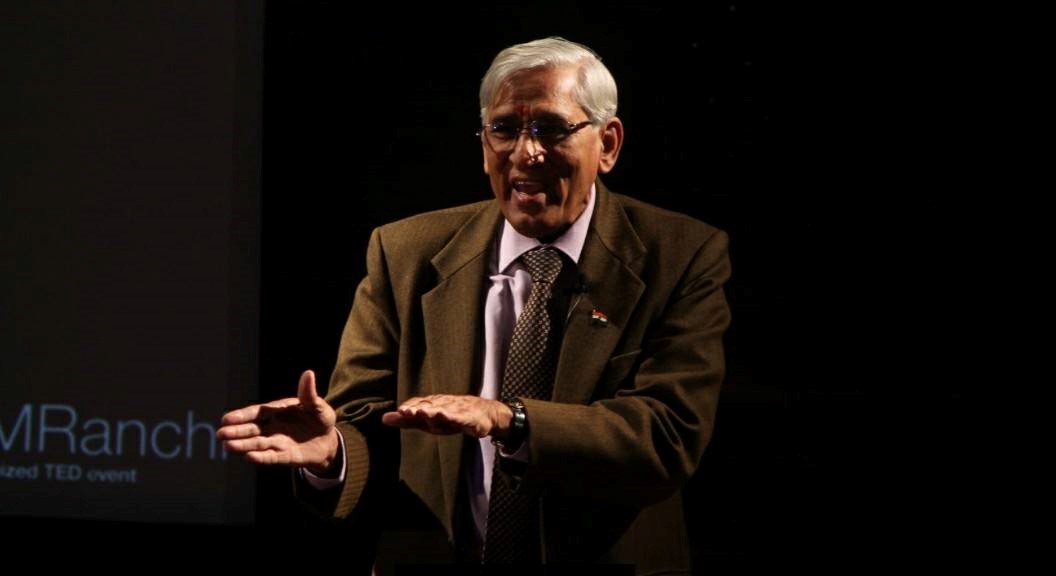 Then the stage was graced by Miss India World 2016, Miss Priyadarshini Chatterjee. The audience was impressed by her beauty, poise and her life stories. She summed up her speech by saying "At the end of your life, you look back and be happy with what you have done. On the way, if I was able to inspire a few, I would be even more delighted".
Shubha Vilas, a motivational speaker and an author of two best-selling books, had a spiritual advisor for everyone- "People go in search of happiness, but what they really want is satisfaction. How do I live a life of satisfaction? Life is actually about giving. In giving we actually receive more. Every time I got out of the comfort zone, I grow more, I learned something more than what I had expected".
In Ayesha Billimoria's words, "My whole journey has been successful because I let my mind control me and not anything else. My biggest fear is running fast. What comes with winning is a lot of pressure which we do not need".
A very inspiring and strong lady, Manasi Pradhan inspired the audience with her fiery words - "It was very important for me to study. I had seen a lot of girls who were not allowed to study. My fight for this began at a very small age. Winning is difficult, but I overcame all of it, took inspiration from others. Today I work for women safety and empowerment, and I try to spread awareness".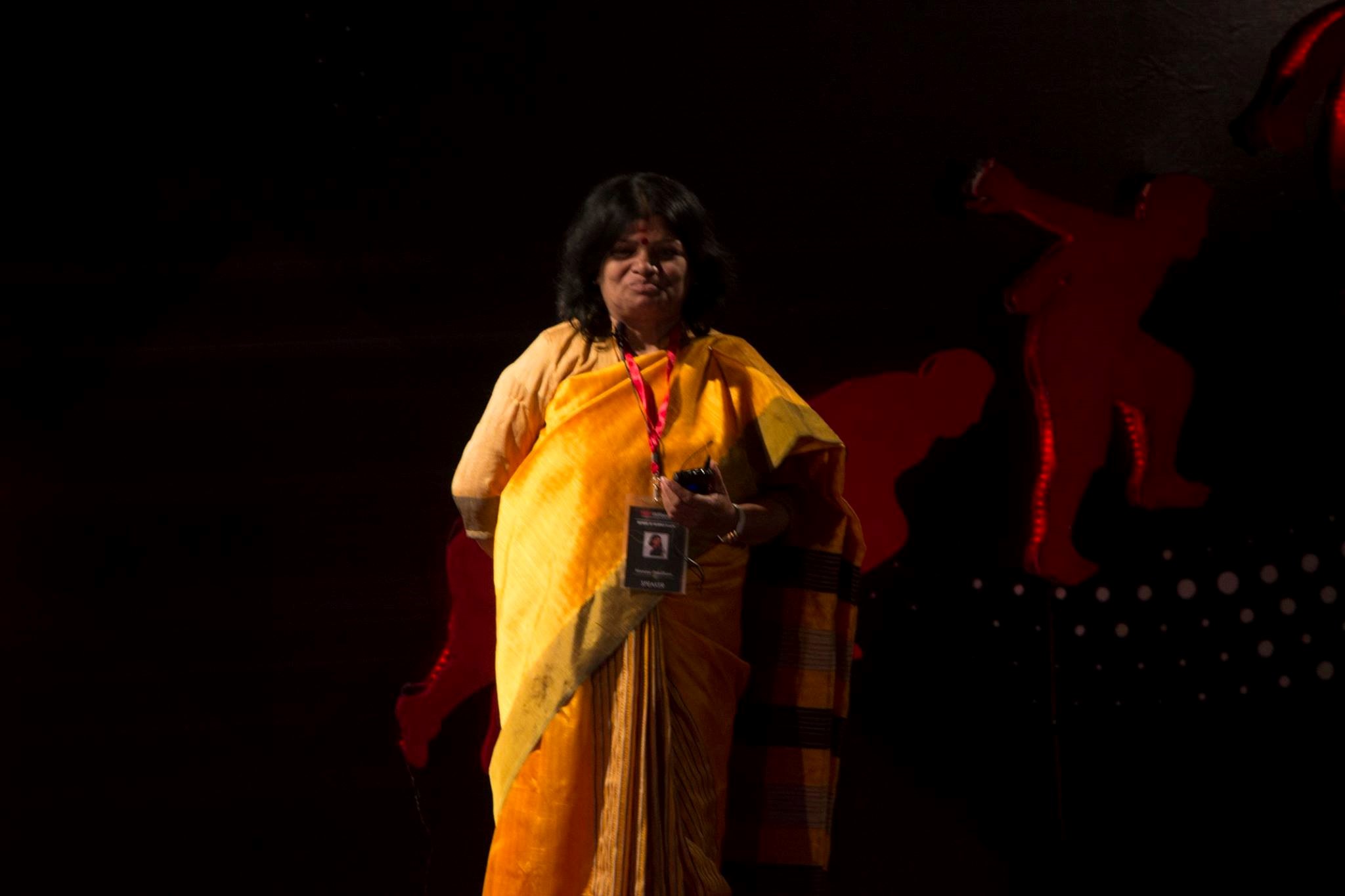 Our article would be incomplete without the speech by the Zoho man, Mr. Rajendran Dandapani. He entertained the crowd, had them in splits through his witty and hilarious anecdotes. He said "The higher you rise, the harder is the fall. When you hit rock-bottom, the only way is up. What we have to learn to do, we learn by doing. You cannot say you defied murphy's law and walk away. You might have a fracture on the way out".
Finally, the event was smoothly consummated by the melodious folk music by Tetseo Sisters. Before the soulful performance, Mercy Tetseo said - "Coming from an obscure part of our country, we were able to communicate through music. Singing in a different dialect, was difficult but we were able to connect with people. We have always thought ourselves as storytellers".
But everything would be incomplete without the organizers, people who tirelessly worked for 2 months just to make everything perfect. Truly this team defied the famous "Murphy's Law".
- Subhadeep Chakraborty
2017-19 PGDM student at IIM Ranchi.