Eximius, IIM Bangalore's Entrepreneurship and Innovation summit, is one of the most celebrated festivals hosted in the Indian B-school community. Eximius is an expression for excellence, a platform and opportunity for individuals to transcend the ordinary and ride on the waves of the emerging startup culture. This year is the 15th edition of our annual summit Eximius 2022 which will be held in physical edition on 9th-10th July 2022 at IIM Bangalore.
The new decade had ushered in the era of Unicorns in India. From 3 unicorns per year in the previous decade to an average of 4 per month in 2021 alone - the Indian startup ecosystem has grown in leaps and bounds. To celebrate this spirit of Entrepreneurship, Eximius'22 comes with the theme "Start Scale Sail".
The fest will include 60+ events, 35+ speaker sessions, fireside chats and panel discussions, multiple workshops, and product demonstrations by start-ups, with the goal of celebrating entrepreneurship and nurturing entrepreneurial talent among the 20,000+ attendees from all-over India. Strategy, start-up finance, IPO pitch, public policy, product management, business idea pitch, and other topics will be discussed. Some of the sessions will focus on the lessons learned during the pandemic, recent innovation, and how different industries are recovering.
Pitcher Perfect, IIMB's version of Shark Tank; Bzzwings, the B-plan competition; Young Entrepreneur Program, an accelerator programme for aspiring entrepreneurs; and Start-up Junction, a platform that allows start-ups to showcase their offering to a diverse group of investors, entrepreneurs, and customers, will all be held at Eximius.
Some of our notable speakers from the past were Mr. Tarun Sharma, CEO & Co-Founder of mCaffeine, Mr Satya Tripathi, Secretary General Global Alliance for a sustainable planet, Mr. Dharam Mehta, Head of Business Operation of WeWork India, Mr. K Radhakrishnan, Former Chairman of ISRO.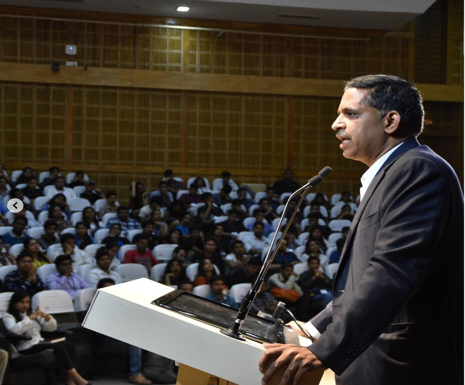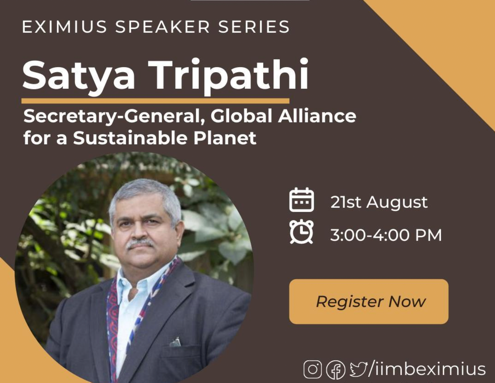 ---