This month, InsideIIM brings you the story of Vikas Sharma (XLRI - Business Management 2009), one of the founders of Parichay, an organization which aims at providing sustainable employment to the artisans in India. What started as an initiative mainly for the states of Jharkhand, West Bengal and Orissa, has now spread its arms to Assam as well.
Vikas Sharma is an entrepreneur with a difference – he is marvellously juggling a full-time job while pursuing and driving something he is extremely passionate about, a balance which many of us dream of achieving.
Team InsideIIM talks to Vikas to find out how Parichay was born, how its business model has developed in the face of various challenges and his journey as a social entrepreneur.
Vikas, what led to the birth of Parichay and what are its primary objectives?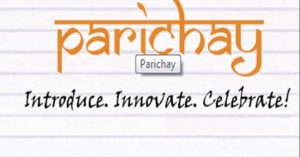 In our first term at XLRI, we have a rural exposure programme, what we commonly call "village trip". It was during this village trip that we came across the local artisans who made handicrafts. They were then selling their craftwork at a very low price, craftwork which would fetch a lot more when sold in cities. That's when we thought of marketing the product to help them get better prices for their products. The aim was also to move away from making handicrafts just for aesthetic value – we wanted to increase the utility value of the products themselves.
The primary objective of Parichay is to provide sustainable employment to these artisans. We identify clusters of these artisans in one area and then identify a head craftsman who drives the activities. For example, we are currently working with a cluster of 35-40 artisans in Assam, who make products primarily from bamboo. We are also developing two other clusters – one specialised in terracotta (Ranchi) and another in dokra (Orissa) products.
What are the various challenges that you have faced operationally and how has the business model evolved to deal with them?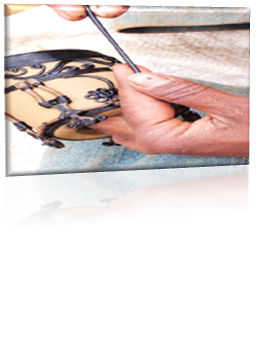 We wanted to create fusion handicrafts which used more than one type of material rather than a single material product. Last year, two designers from NIFT, Delhi worked with us to develop some designs on these lines and we were able to come up with new products. However, the craftsmen were unable to continue with these kinds of designs so we moved back to their original specialities. We have a design centre near Jamshedpur where the products are developed and designed.
To make enough money for the artisans to support themselves is another challenge. Earlier we had a salary model, where each artisan was paid a fixed amount per month. But we found this was becoming a burden on the finances of the organization, as there was no link between productivity and salaries. . We have now moved towards a pay system based on sales and production, which is making the business model more feasible from the financial perspective and also makes the artisans more engaged in the overall profitability of the organization.
You work closely with the artisans. Is it difficult to engage them? Do you get any support from government or other agencies?

Yes, it is difficult to get permanent craftsmen. They usually have a number of other activities or concerns, mainly regarding their land and crops. To engage them long enough in order achieve scale of operations is difficult. Ideally we don't want them to migrate from their original location, away from their families. So we invite the entire family to the design centre while the craftsmen learn the designs. This way, the other members of the family get benefits of education or work too, and the process is engaging for them. One needs to be sensitive to their needs in order to progress and over time we have matured in our way of handling this engagement.
Interaction with government agencies is also challenging sometimes. We find that sometimes frequent follow-up are required and it doesn't always work out as expected. Fortunately for us we have had a letter of intent from NABARD to run a training programme and we even did a joint exhibition with Pragati (Tata Steel) last year which was a great success. In general, the agencies are helpful and supportive of the cause we work for. But I think it will work best when we have an established model ourselves and then we approach the government or other agencies for some structured partnership.
How have the artisans benefitted from this initiative?
Since we encourage the entire family to be involved, this helps them as a unit.
For example we have a couple here with us in the Design Centre currently – Urmila and Sukhdev. So while Sukhdev works on learning the designs and production of the crafts, Urmila is also working with him along with continuing her studies. We supported her education and she has now graduated and is pursuing her post-graduate studies. Their kids also get a good convent education. This would not have been possible had they been earning their livelihood in the age-old way.
Have you thought about branding the products that Parichay sells?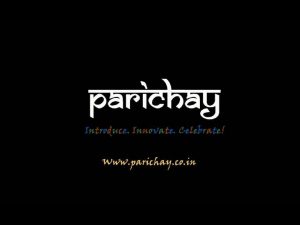 I think branding is something that will come at a later stage. We need to first achieve the confidence of having the right quality, something that I feel we are achieving with bamboo products now. Maybe we can look at branding our Bamboo range 6-8 months later. The new range of terracotta and dokra products would also have to meet the quality confidence for them to be under the same brand – I think we can reach that level with these ranges about a year and a half later. We definitely wish to take the quality and production levels to a point where Branding becomes feasible.
Do you think your MBA at XLRI is helping you in this venture?
Yes, definitely! It has helped me a lot in two ways.
Firstly, it has helped in developing a lot of contacts. And this makes approaching organisations a lot easier. There is much easier access to the right people. Also, the background of an individual is important. The fact that I was at XLRI lends a certain level of credibility upfront when I approach anyone.
The education I received at XLRI has also helped. I had better understanding of how to structure the business. Financial or legal issues could also be handled better. In fact, I think every individual in a B-School should at least plan a start-up in his two years, even if he doesn't intend to pursue it later. It gives such an excellent understanding of the various perspectives in business and what we learn.
In the early stages of Parichay we faced a strike by some of the artisans. At that time I was in touch with a lot of people in XLRI who had knowledge or exposure to these kinds of HR/IR issues to understand what to do next. It gave a good idea of how to apply what we learn in our course.
What support did you receive from XLRI for Parichay?
XLRI extended a lot of support to Parichay. They have a Social Entrepreneurship Trust which funded some of the initial activities of Parichay. Post the funding support from XLRI, now we are working on being sustainable now. Perhaps when we build more design centres, we would approach other organisations.
How do you manage to juggle a job as well as your own venture?
Well, we started Parichay in our first year at B-School, so that helped in giving a sort of head-start and observing how things went. But it hasn't scaled up enough for me to leave my job. I do have other responsibilities and the job helps to manage those.
My typical day begins with waking up early so that I can devote a couple of hours to Parichay in the morning. I interact with the artisans, make the plans or targets for the day, see if any issues need to be dealt with. My father also supports Parichay and takes care of any immediate concerns during the day. Once I am back from work in the evening, I try and devote another 2-3 hours to close any matters for the day. In case I have to make any long trips, I take leave and spend time accordingly.
What kind of support system do you have in place to manage things?
I have my father to help out. In addition, I reach out to friends for any specific help. For example a CA friend helps me with the accounting and I have another lawyer friend who looks into legal aspects, when required. Currently I am on the look-out for someone to help me with the website. It really helps when people volunteer because one is usually more motivated to work for a cause one believes in.
We try to make the artisans take ownership and consider themselves partners of the business rather than employees. Due to this, a number of things would get managed at their end itself.
It still seems extremely challenging!
Yes, I must mention that doing both the job and Parichay together does limit the speed of growth of the business. But on the positive side, it allows me to take a lot of risks which I otherwise may not have. It's also beneficial that I have a steady stream of funds to pump into the business, if required. I intend to continue both things until Parichay reaches a large scale and then I will plan the switchover for myself.
There would be many readers who dream of venturing out on their own or achieving this kind of balance. What do you suggest?
The students at the top B-Schools are all extremely capable individuals. So, I believe that they should do SOMEthing that they are passionate about and if possible contribute in some way to the society. It is not always necessary to leave one's responsibilities aside and only do social work. But the overall satisfaction that one gets with life in pursuing your passion is a LOT more, and is certainly worth the effort.
I don't think it is mandatory to try and land a big job right out of B-School. Things tend to balance out eventually over time. But if you start doing something that is fulfilling, it is bound to enrich your life enormously.
In short, just make sure you Follow Your Dream!
Vikas Sharma is currently based out of New Delhi and works at NDS Services Pay TV Technology as the Key Account Manager for Bharti Airtel.